If God's Christmas List contains what He wants, not just at Christmas, but always, then fearing the Lord instead of man would be a big-ticket item. Joseph knew that.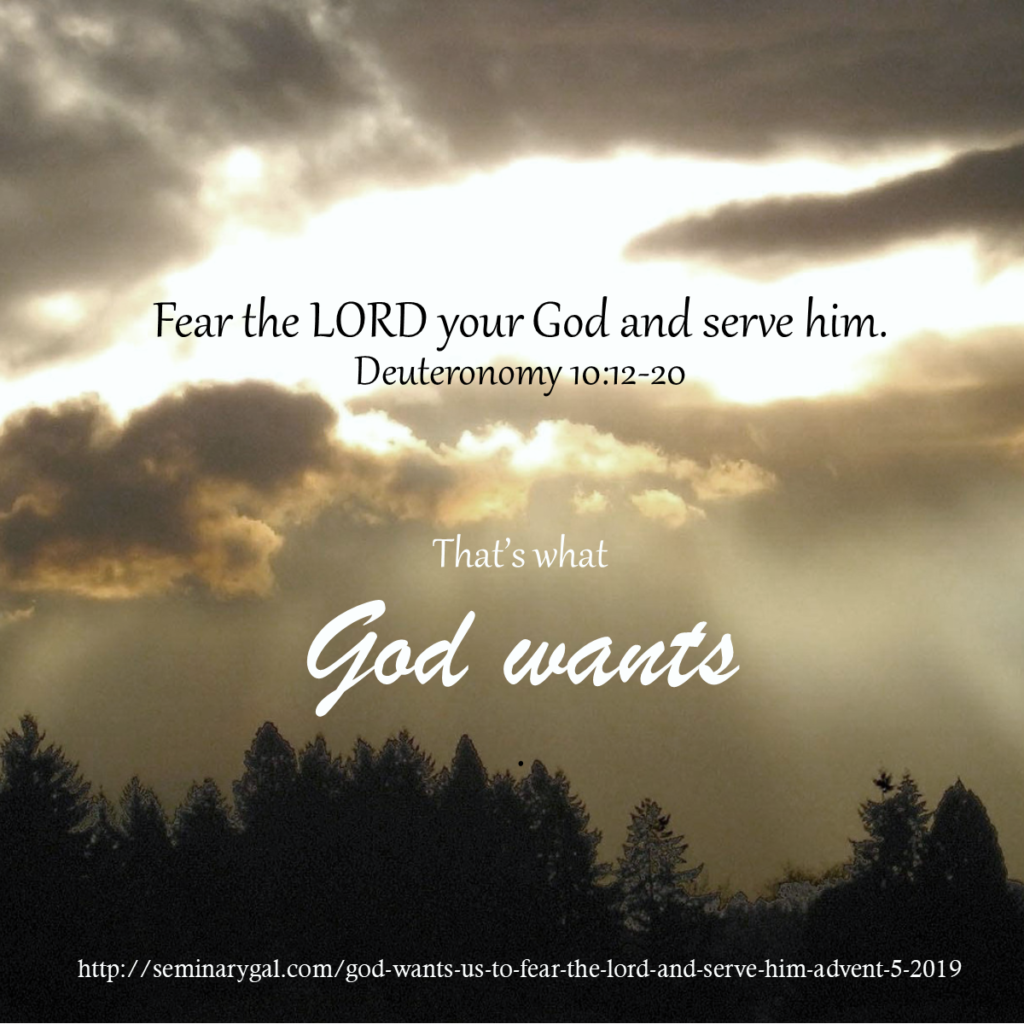 In the Christmas story, Joseph heard that Mary was pregnant and that meant shame. In their culture, Mary would be stoned to death for being pregnant out of wedlock. Joseph would have remained ashamed of her pregnancy, fearing what other people would think, and in the end, it would destroy his lifetime achievement of righteousness. He could divorce her publicly and put it all on her. Or the other option would be to marry her anyway and be the father of a child who was not his… with a lifetime of pretending. No good alternatives. Only different levels of fear and ruin.
Enter an angel of the Lord.
"But after he had considered this, an angel of the Lord appeared to him in a dream and said, "Joseph son of David, do not be afraid to take Mary home as your wife, because what is conceived in her is from the Holy Spirit. She will give birth to a son, and you are to give him the name Jesus, because he will save his people from their sins."

All this took place to fulfill what the Lord had said through the prophet: "The virgin will conceive and give birth to a son, and they will call him Immanuel" (which means "God with us").

When Joseph woke up, he did what the angel of the Lord had commanded him and took Mary home as his wife. But he did not consummate their marriage until she gave birth to a son. And he gave him the name Jesus." (Matthew 1:20-25).
Think about it:
How did Joseph's encounter with the angel change his heart and conquer his fear of men?
How is fearing the Lord different from fearing people?
Did his following the angel's encouragement and command take away his fear of how people would view him since Mary was pregnant?
Why does Scripture state clearly that he didn't consummate the marriage? What might some men in that situation do, masking the reality, to save their reputation in the eyes of man?
What God wants for Christmas is… for us to fear the Lord and serve Him.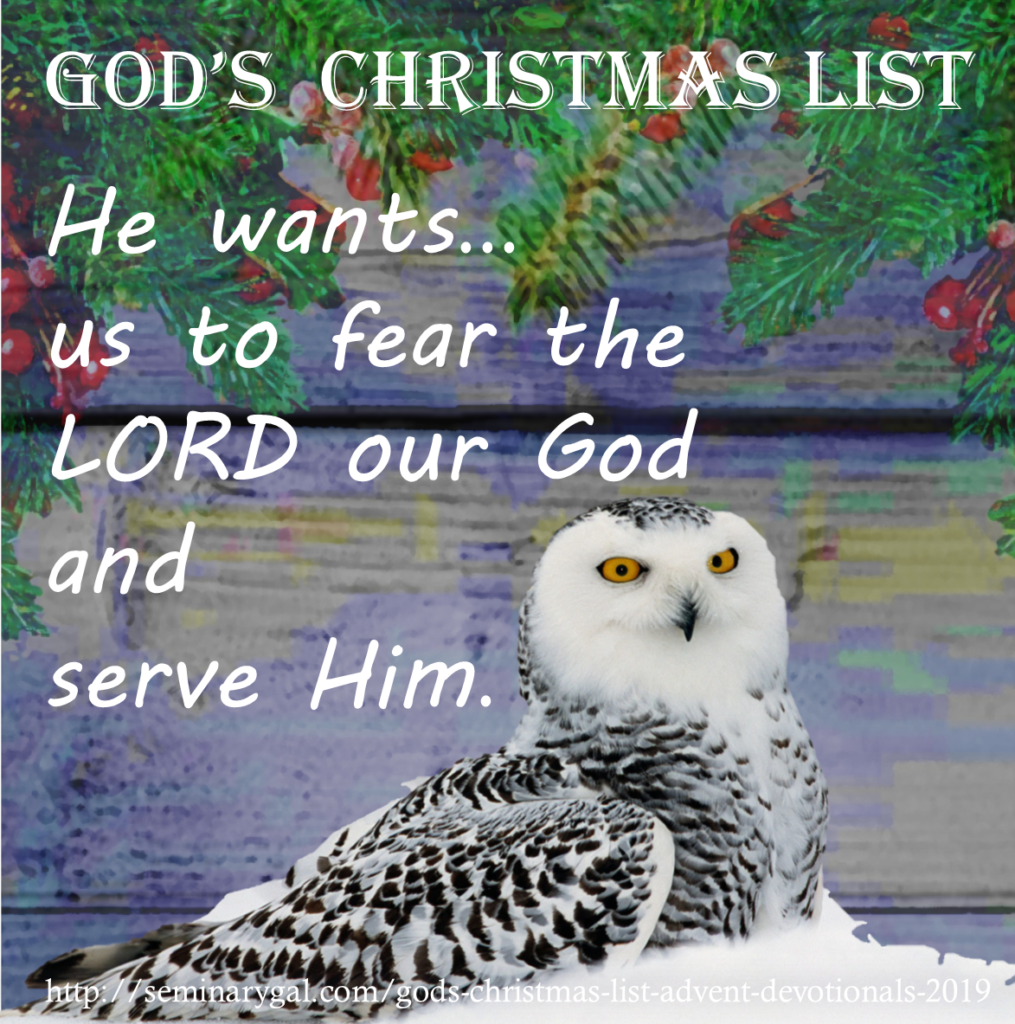 Dear Lord, Remind me why fearing You is always good and fearing man a far lesser concern. You are faithful and we praise You. You are all goodness and light! There is no darkness, hiding, or pretense in You. Help us to live authentic lives in the full freedom Jesus died to give us. Grant that we would never forget the miracles You alone can work and the redemption and freedom You give when we fear rightly and serve wholeheartedly. Amen.
=====
Join me beginning December 1, 2019 by signing up on the sidebar of my Home Page to receive these daily devotionals. Let's enjoy exploring what might be on God's Christmas list.
Acknowledging inquiries about an entire season's devotionals for your study group's planning purposes, Seminary Gal's prior seasons' Advent devotionals can be accessed via the archives to the right and are as follows: