SEMINARY GAL is devoted to making the theological understandable.
Post-election I've been doing a short series on Francis A. Schaeffer's "The Mark of the Christian," turning our attentions toward healing the divisions in our country. No matter where the election results find you, we can have peace in the Kingdom that will never be shaken by focusing on every Christian's top priority: to love God and love one another. Upcoming for Advent, there will be a new series entitled "Timeless" to heal our hearts and prepare us for celebrating the birth of our Savior. If you'd like to receive these in your email inbox, please feel free to subscribe in the sidebar (right) or enjoy the reposts of these on Facebook.
Newest posts are listed at the bottom of this page and the archives provide access to older posts on a variety of topics.
We live in a world that seems filled with disaster and disease, hardship and heartache, meanness and misery around every corner. Do you ever wonder,
Where is God in all of this?"
Maybe this applies to you or perhaps you're on a quest to learn what the Bible says about difficult subjects from someone who understands what it means to have questions. It is here that you'll find articles and devotionals minus the jargon that seems to be assumed by so many Christians.
I didn't arrive in this world fully clothed in a denim jumper, clutching a Bible.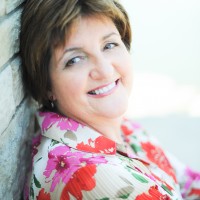 This web site reflects me: Seminary Gal. Yes, I'm Seminary trained, but I'm also just a plain ol' Gal who loves to teach and garden and cook and write.
I invite you to explore here.
To ask questions. To learn alongside a Gal who doesn't have all the answers to all life's questions.
But I am one who has encountered God enough in the midst of a world of difficulties to know that He's not far away. I know from experience that He's waiting for you to come home. Open the door; you'll find that Jesus is approachable and is waiting to reveal His Father's care for you.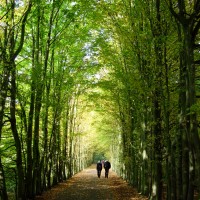 Life is tough. Let's journey together and make the theological understandable.
While theology is a big part of my life, so is gardening.
I'm sure Adam and Eve felt the same way ever since God placed them in a garden…
If you're here to ask a gardening question, saw my sign, or want to take a virtual walk in my garden, click the scrolling garden banner photo above or Inspiration–In the Garden.
It's part of my ministry to you as your theological and gardening friend, Seminary Gal.
Devotionals and Inspiration
Click banner photos for Grace for Today and Garden Inspiration. Subscribe now to receive Devotionals via e-mail.