SEMINARY GAL is devoted to making the theological understandable.
We're currently in an American election season that is highly charged with unpopular personalities.  To move beyond personalities to ideas, my latest series is comparing political platforms of the three major parties on the issues.  And Christians need to know what the Bible says about each issue in order to vote our consciences and be in the world, but not "of it."
No one should be voting in November based upon a letter or a first, but rather on the ideas each person will pursue as policy.  Recent articles are listed at the bottom of this page and earlier ones are in the archives.  You can also receive them to your in-box by filling in the information in the side bar.
 We live in a world that seems filled with disaster and disease, hardship and heartache, meanness and misery around every corner.  Do you ever wonder,
Where is God in all of this?"
Maybe this applies to you or perhaps you're on a quest to learn what the Bible says about difficult subjects from someone who understands what it means to have questions.  It is here that you'll find articles and devotionals minus the jargon that seems to be assumed by so many Christians.
I didn't arrive in this world fully clothed in a denim jumper, clutching a Bible.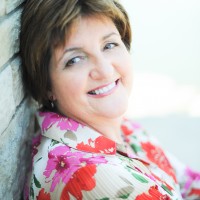 This web site reflects me:  Seminary Gal.  Yes, I'm Seminary trained, but I'm also just a plain ol' Gal who loves to teach and garden and cook and write. 
I invite you to explore here.
To ask questions.  To learn alongside a Gal who doesn't have all the answers to all life's questions.
But I am one who has encountered God enough in the midst of a world of difficulties to know that He's not far away.  I know from experience that He's waiting for you to come home.  Open the door; you'll find that Jesus is approachable and is waiting to reveal His Father's care for you.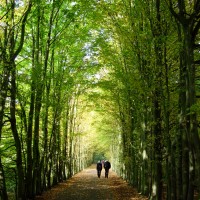 Life is tough.  Let's journey together and make the theological understandable.
While theology is a big part of my life, so is gardening. 
I'm sure Adam and Eve felt the same way ever since God placed them in a garden…    
If you're here to ask a gardening question, saw my sign, or want to take a virtual walk in my garden, click the scrolling garden banner photo above or  Inspiration–In the Garden.
It's part of my ministry to you as your theological and gardening friend, Seminary Gal.
Devotionals and Inspiration
Click banner photos for Grace for Today and Garden Inspiration. Subscribe now to receive Devotionals via e-mail.