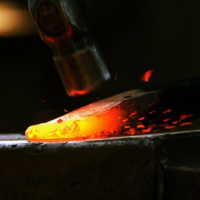 I thank God for everyone whose life has forged my Christian walk. I am grateful for so many women including wives of the men whose names appear here and the ways you have stood by my side. Ladies, your encouragement and support I have never doubted. You know who you are and what a blessing you have been to me!
It is much more rare to find Christian men willing to invest in the mind, faith, and life of any woman in ministry or leadership, including this Seminary Gal.
With a grateful heart, I dedicate this page to men whose lives have impacted mine, in large and small ways, directly and indirectly, intentionally and unintentionally, and so I dedicate this page to:
My husband Warren who is the love of my life, my very best friend and greatest encourager. I love you.
Dad, I learned to enjoy many interests from you. Thanks for being my Dad and for never saying "Girls don't" or "Girls can't." I love you.
I thank God also for (in no particular order):
Dennis Magary whose words have been regular pattern of blessing over the past decade. I can still hear your words of wisdom and in your voice, I know I have heard the voice of God.
Graham Cole for your reminder that a test of any civilization is how it treats its poor and its women. You have been an ongoing beacon of hope that men and women in the church can be better together.
My friend and retired Marine Don Kopff who taught me the artful balance of chivalry and opportunity and how the Body of Christ ought to model it even more than any Home Depot Orange Apron. Thanks, boss.
Pastor Dave McIntyre– I was blessed by your friendship and by your pastor's heart even for a little sheep living a half a continent away. Your perseverance and trust in the Lord permeated your march through cancer toward victory in Christ. I will remember you always as a true shepherd who bravely followed the Good Shepherd. Thank you for being my friend.
Editorial eye Fred Musante whose wise reminder "Brevity is the soul of wit" (Shakespeare) nips at the heels of every article I try to write. My writing is bettered by your friendship. You're probably thinking, "Still too wordy!" I know, I know…thank you, my friend.
Greg Scharf who saw and encouraged a gift. I know the sacrifice you made and want you to know what a pivotal ministry moment that has been for me.
David Larsen who was the first to remind me that being called to preach the Word burns in the bones of a genuine preacher. You know what mountain I've had to climb and what ocean I've had to swim. Thanks for being an encourager as I still climb and swim.
In memory of Paul Hiebert who poured his life out into men and women at Trinity and instilled value in his female students. Dr. Hiebert, your words inhabit a fragrant garden in my heart.
Steve Roy whose investment in men and women leaders at Trinity has been intentional, exceptional, and a pattern of life. Thank you for your faithfulness.
In loving memory of Farrel Fort: your faithfulness to the call on your life is a true inspiration to persevere.
Grant Osborne whose encouraging words to women in ministry are always a source of joy. I remember your kindness in supervising my in-depth studies of the book of Revelation, have read your wonderful commentary from cover to cover..over and over, and recommend it often. Thanks for writing it.
Michael Kelley whose passion for evangelism and ease with the Gospel have been a true model for me.
David Murrow, your book on Why Men Hate Going to Church simultaneously encouraged me as a woman in ministry and offered helpful and challenging insights for cultivating a church environment that encourages men. I'm so glad you wrote it and our paths intersected for a brief season.
I thank God for D.A. Carson for continually teaching me to read my Bible for detail.
Lawson Younger–yours was the best piece of timely advice anyone ever gave me regarding seminary –truly apples of gold in settings of silver. One moment changed a trajectory.
David Stuart–your passion for ministry to the arts continually inspires me to think outside of the box. I am thankful for this fountain of life in the heart of an artist.
Timothy George and John Woodbridge. I dog eared almost every page in your book The Mark of Jesus for the wise admonishment to love and unity in the Church. Thank you for writing it.
Bill Moore–thank you for teaching me important lessons on grace and forgiveness. These topics so near to the heart of God, I learned significantly from you.
Greg Waybright–your compassion and healing words have been a tree of life. I thank God for you.
Dave Gates–I am thankful that there are men willing to take risks for the spread of the Gospel and men who will sacrifice to be the Good Samaritan instead of passing by on the other, easier side. Thank you for being the neighbor despite the cost.
Doug Monkemeier, thank you for encouragement to persevere through opposition. You spoke it. You've modeled it. I will never forget your wonderful words about Jesus.
Bill Hamel–your kindness and wise counsel have helped me to stay the course when rejection was at every corner. I appreciate your friendship.
There are so many others, professors I had, neighbors, friends, and coworkers…you too have become part of the community work project I see when I look in the mirror. Thank you.
And no list would be complete without thanking God for my son Eric. Your help is making Seminary Gal a reality instead of a dream.
As iron sharpens iron, so one man sharpens another (Proverbs 27:17)…
even if one man happens to be me, a woman.