Why would God want our display of the fruit of the Spirit to be on His Christmas List? The "fruit of the Spirit" isn't like a divine Harry and David gift box showing up with festive wrapping. It's not many fruits…it's one type: of the Spirit. The fruit-filled life looks like Jesus' life. And there's no law against that.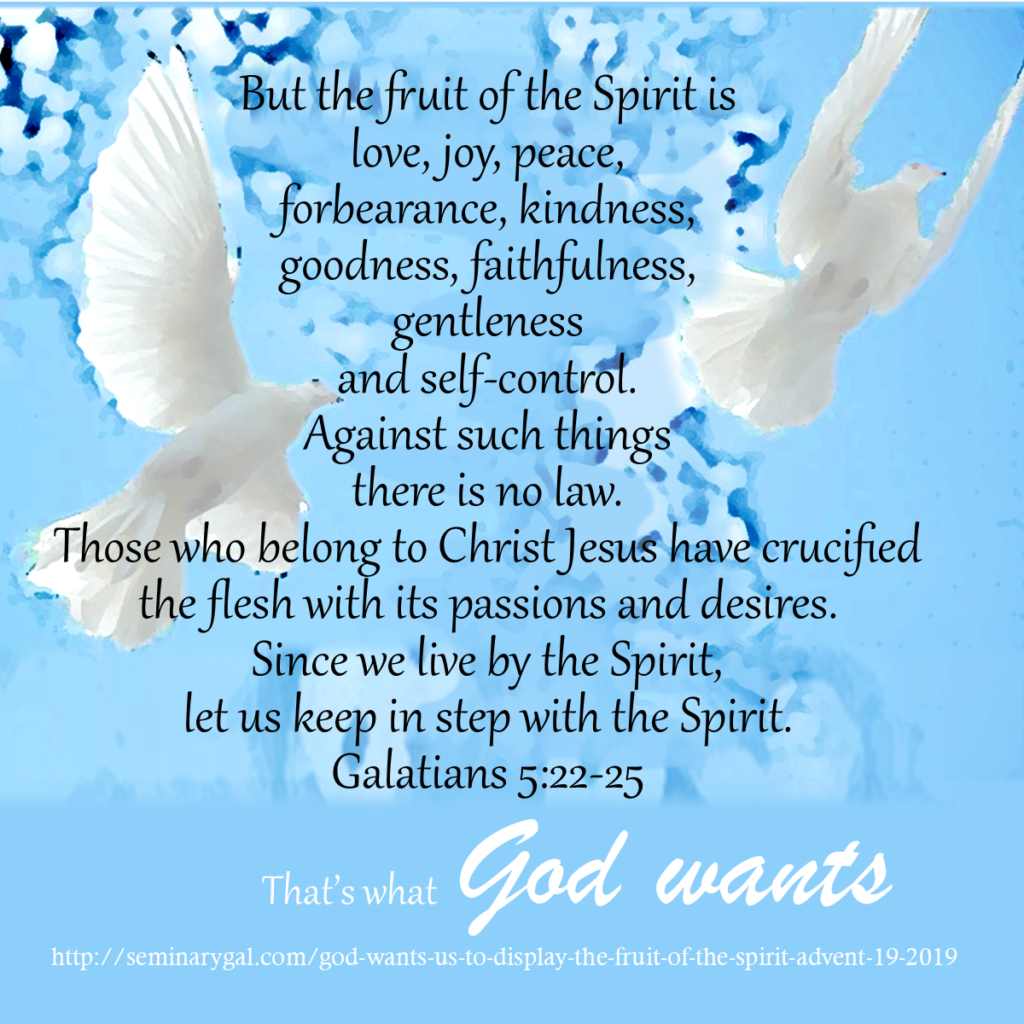 "But the fruit of the Spirit is love, joy, peace, forbearance, kindness, goodness, faithfulness, gentleness and self-control. Against such things there is no law. Those who belong to Christ Jesus have crucified the flesh with its passions and desires. Since we live by the Spirit, let us keep in step with the Spirit" (Galatians 5:22-25).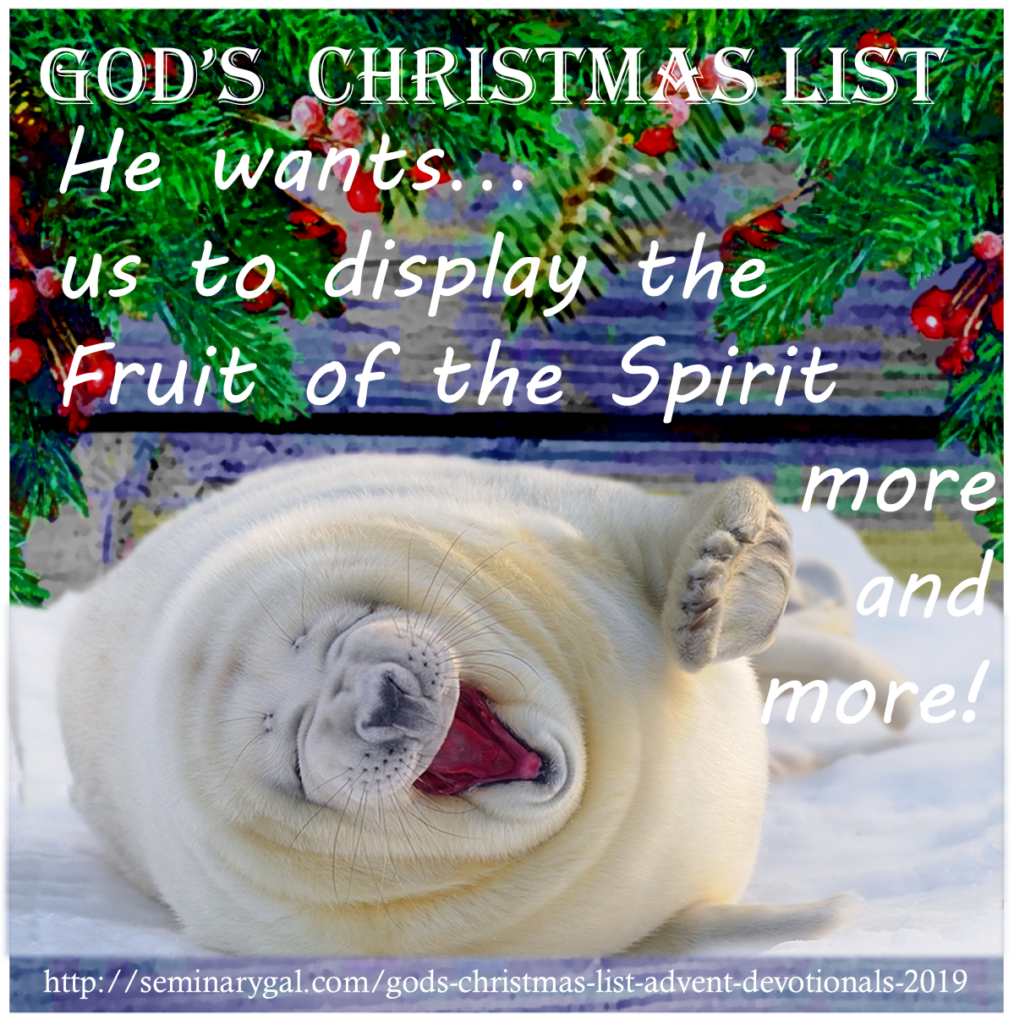 Think About It:
How well do you display the fruit of the Spirit?  If not well, how do you grow in your faithful display?
What role does prayer play?
If the Father is the vine dresser and the Jesus is the vine (John 15:1-17) then what do we need to do?
Dear Lord, please prune my life of anything that does not bring glory to You. Help me to accept the difficult times I experience as being the painful pruning so I can be more fruitful. May I be blessed to display fruit for Your glory this day and always. Amen.
=====
Join me beginning December 1, 2019 by signing up on the sidebar of my Home Page to receive these daily devotionals. Let's enjoy exploring what might be on God's Christmas list.
Acknowledging inquiries about an entire season's devotionals for your study group's planning purposes, Seminary Gal's prior seasons' Advent devotionals can be accessed via the archives to the right and are as follows: