Exodus 2:23 During that long period, the king of Egypt died. The Israelites groaned in their slavery and cried out, and their cry for help because of their slavery went up to God. 24 God heard their groaning and he remembered his covenant with Abraham, with Isaac and with Jacob.
God hadn't forgotten. Remembering with God is something far more profound. It's that God heard their cries for help and concluded it was sufficient and now the time was ripe to take the covenant and act upon it. He'd been holding it reserve, simmering–if you will–upon a back burner while it became actionable…or like a fruit of the tree that needs time for maturity to be ripe.
Exodus 2:25 So God looked on the Israelites and was concerned about them. Exodus 3:1 Now Moses was tending the flock of Jethro his father-in-law, the priest of Midian, and he led the flock to the far side of the wilderness and came to Horeb, the mountain of God. 2 There the angel of the LORD appeared to him in flames of fire from within a bush.
When we see that God's timing is always perfect, He no doubt had a matrix of suffering, repentance, but also preparation of Moses who had now been leading sheep, a very necessary skill for Moses to develop before God would take action. It's time.
Exodus 3:2 Moses saw that though the bush was on fire it did not burn up. 3 So Moses thought, "I will go over and see this strange sight– why the bush does not burn up."
Day after day, alone with a bunch of sheep in the wilderness and the hot sun, if a voice booming out of nowhere spoke to him, it might have been cause for Moses to make an appointment with the Ancient Near East mental health expert. So Divine Intervention and very strange sight indeed.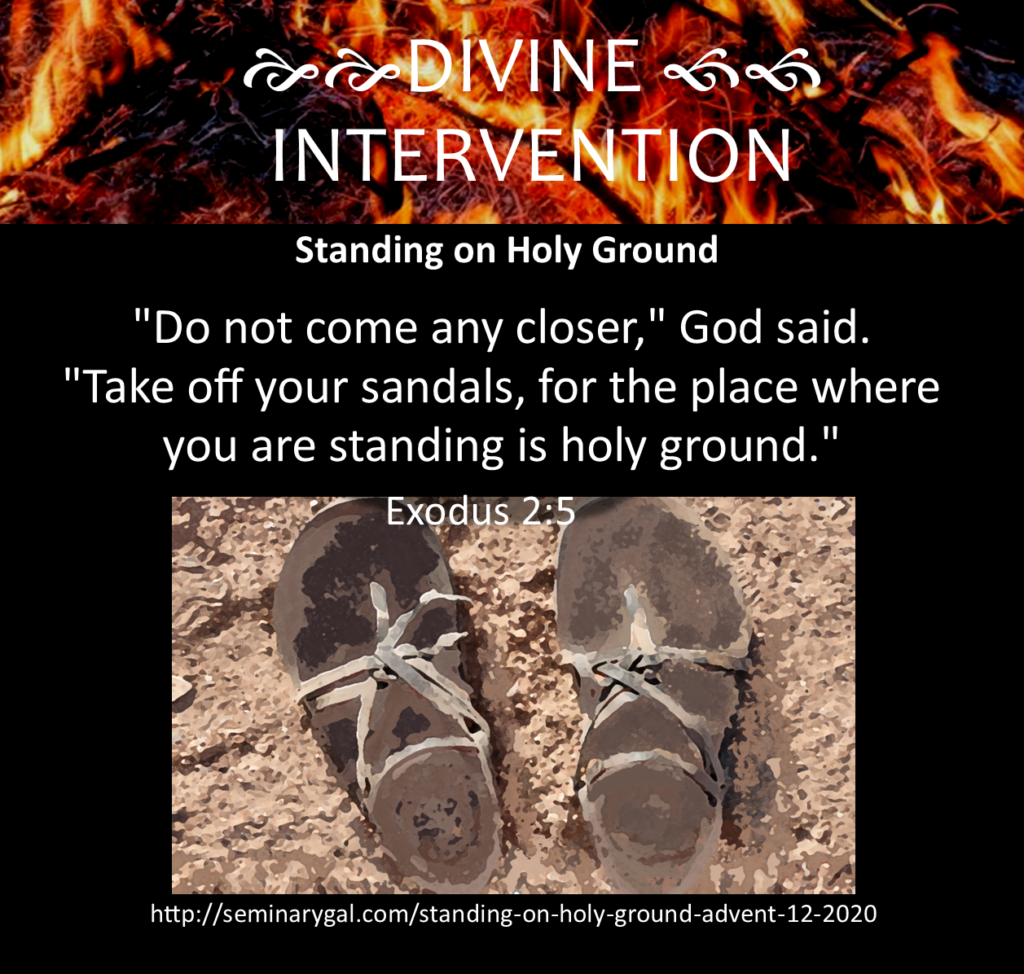 Exodus 3:4 When the LORD saw that he had gone over to look, God called to him from within the bush, "Moses! Moses!" And Moses said, "Here I am." 5 "Do not come any closer," God said. "Take off your sandals, for the place where you are standing is holy ground." 6 Then he said, "I am the God of your father, the God of Abraham, the God of Isaac and the God of Jacob." At this, Moses hid his face, because he was afraid to look at God.
Don't you wonder if Moses thought, Why are you in a bush? Or maybe he was too scared to think. Fortunately, the Lord continued,
"I have indeed seen the misery of my people in Egypt. I have heard them crying out because of their slave drivers, and I am concerned about their suffering.
Let's take another sidebar. God is ALWAYS concerned about their suffering, but suffering has its productive limits as a learning/growth experience (at which point it becomes oppressive and gratuitous which would make both the suffering and God "not good"). Suffering has limits.
Exodus 3:8 So I have come down to rescue them from the hand of the Egyptians and to bring them up out of that land into a good and spacious land, a land flowing with milk and honey– the home of the Canaanites, Hittites, Amorites, Perizzites, Hivites and Jebusites. 9 And now the cry of the Israelites has reached me, and I have seen the way the Egyptians are oppressing them. 10 So now, go. I am sending you to Pharaoh to bring my people the Israelites out of Egypt." (Exod. 2:23-3:10)
Questions for further thought:
Sometimes we hear about "needless suffering" or people asking "Why didn't God stop this if He exists?" In what ways can suffering be productive? Read Romans 5:3-5 for insight.
Are some things only learned by experience?
Read Hebrews 5:7-8. Jesus suffered. What does Scripture say He learned?
Are lessons learned through suffering more indelible and less likely to be forgotten? Why?
Let's pray:
Lord Jesus, thank You for the example You set for us– an example that included suffering so that we might know You better and know the Father better. Help us to know what it means to be standing on holy ground. Cultivate in us a desire to respect Your holiness. May we worship You rightly, Almighty Father, as something we do by our new nature and not out of compulsion or a polluted desire to impress others. We praise You and thank You that it is by grace that we have been saved through faith and that it's not from anything we do…because otherwise in our audacity of misapplied credit, we would boast. Rather, it's by Your grace, it's a gift, and we thank You Lord at this Advent season that the best gift we could ever receive: salvation through Jesus Christ. We thank You for this Divine Intervention, reminding us of Your holiness, in Jesus Name. Amen.
===
Advent 2020 began Sunday, November 29th and continues to Thursday, December 24th as we celebrate the first coming of our Lord Jesus Christ and look forward to His Second Coming. "Divine Intervention" is this year's devotional study. By signing up on the sidebar of my Home Page you can receive these daily devotionals. Or they will be reposted on SeminaryGal's Facebook page as well.
Together we will see how God has been actively involved all along as Divine Intervention for a hurting world and nations in tumult– Intervention for you and for me when our status as sinners required nothing short of a miracle.
===
Acknowledging inquiries about an entire season's devotionals for your study group's planning purposes, Seminary Gal's prior seasons' Advent devotionals can be accessed via the archives to the right and are as follows: