Luke 1:34 And Mary said to the angel, "How will this be, since I am a virgin?"  (ESV)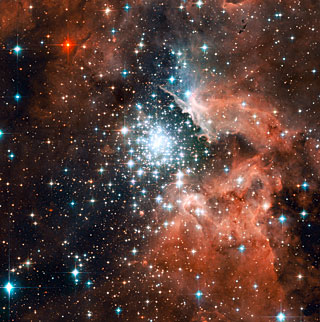 Out of the million possible answers to her question, the angel responds simply and factually with the most outrageous claim since "Let there be light." The response is actually far more outrageous than informative.  Today,
enjoy this photo from Hubble
, consider the wonder of creation, the new miracle of the Incarnation, and let the words of Scripture spoken to Mary speak for themselves:
Luke 1:35 And the angel answered her,
The Holy Spirit will come upon you, and the power of the Most High will overshadow you; therefore the child to be born will be called holy—the Son of God.   (ESV)
Photo from NASA, ESA and the Hubble Heritage (STScI/AURA)-ESA/Hubble Collaboration, more available at link above.