Let us draw near to God with a sincere heart and with the full assurance that faith brings, having our hearts sprinkled to cleanse us from a guilty conscience and having our bodies washed with pure water. Let us hold unswervingly to the hope we profess, for he who promised is faithful. (Hebrews 10:22-23)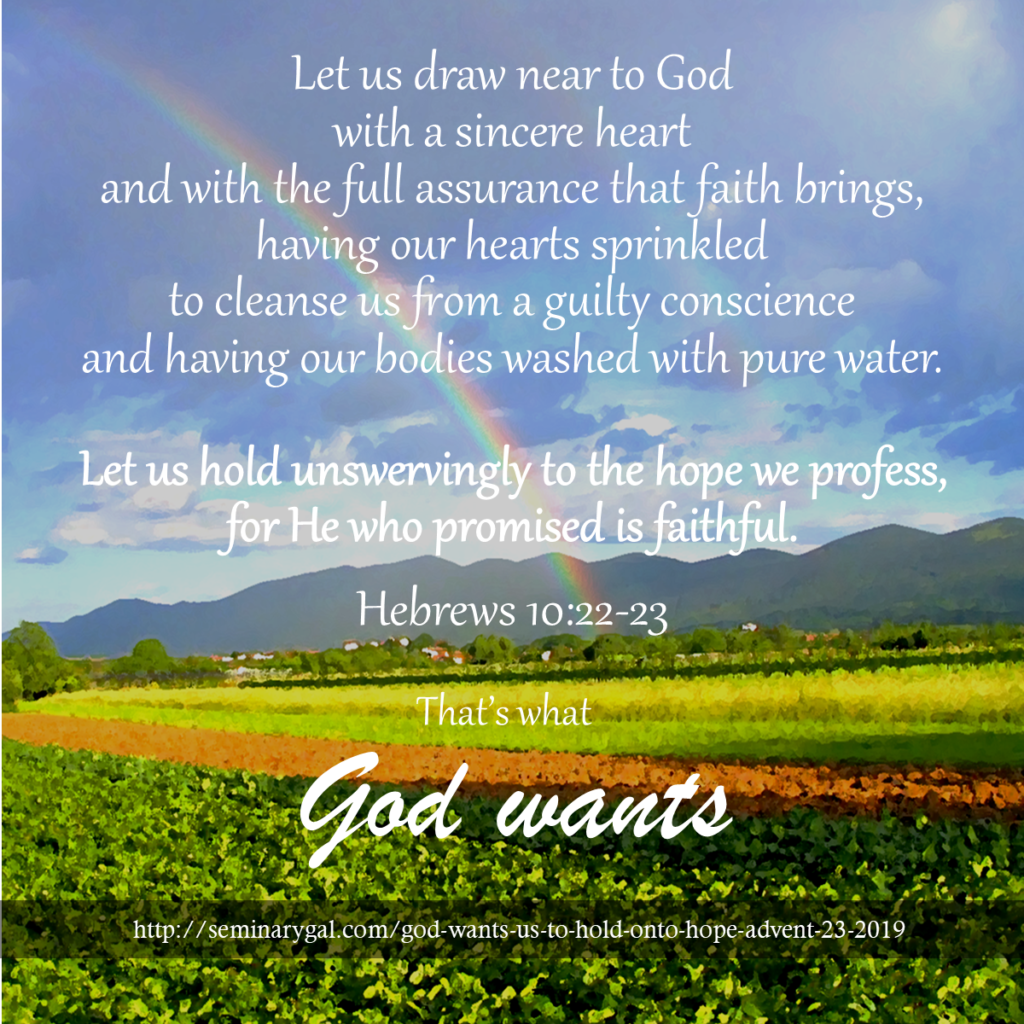 When all else around us fails, when people fail us, when our family fails us, and when we fail ourselves, this is the hope we can hold onto: God is faithful. Period.
Think About It:
To know without a doubt that God is faithful is greatly reassuring. We don't need to turn to the right or to the left in search of something or someone who will be faithful. What is our assurance based upon? Read Hebrews 10:5-25 for context of this important assurance.
What does unswervingly mean? Why does God encourage us to hold unswervingly to hope?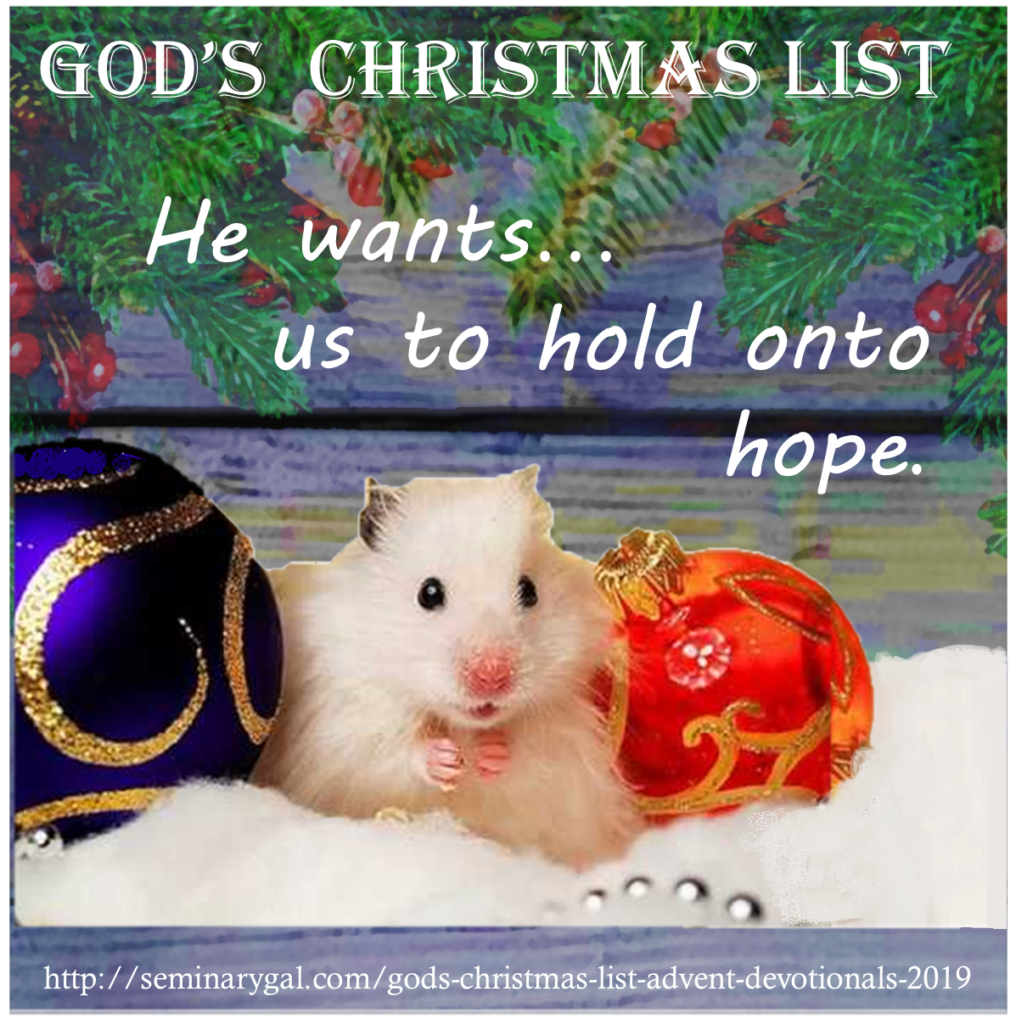 In Scripture and therefore on God's Christmas List, we hold onto hope.

Dear Lord, when I am prone to doubt, when I am lonely and questioning everything, when I do not know where to turn, please dear God, remind me of this assurance:  You are faithful.  Help me to look with eyes of faith not through the lens of my circumstances which are temporary.  Help me to know the eternal weight of glory that outweighs my afflictions.  I thank You and praise You for Your faithfulness.  Amen.
=====
Join me beginning December 1, 2019 by signing up on the sidebar of my Home Page to receive these daily devotionals. Let's enjoy exploring what might be on God's Christmas list.
Acknowledging inquiries about an entire season's devotionals for your study group's planning purposes, Seminary Gal's prior seasons' Advent devotionals can be accessed via the archives to the right and are as follows: