And let us consider how we may spur one another on toward love and good deeds, not giving up meeting together, as some are in the habit of doing, but encouraging one another– and all the more as you see the Day approaching. (Hebrews 10:24-25)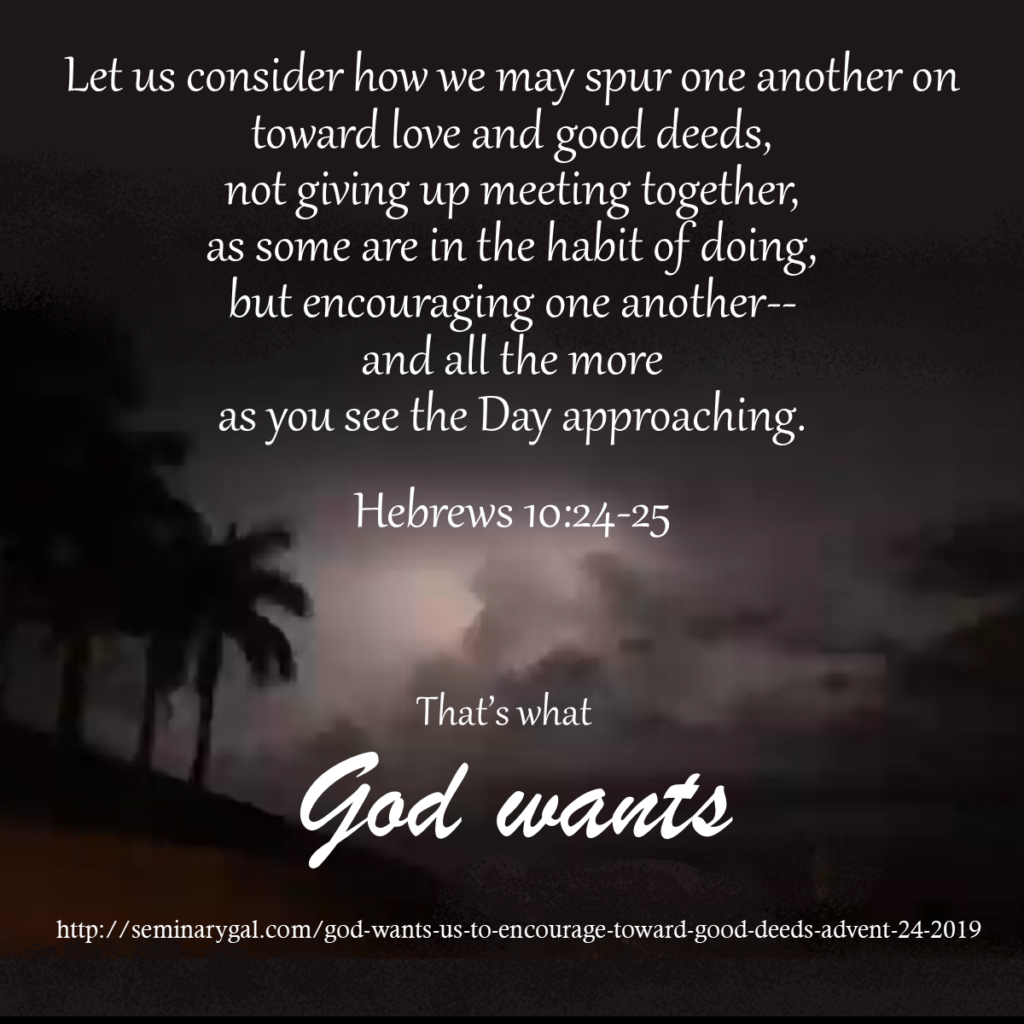 It's not enough to run our own race, stay in our own lane, do our own thing, and mind our own business.  On God's Christmas List, He wants us to help others along the way, too.  In so many places in the Bible, God teaches us to look out for the wellbeing of others (Genesis 18:17-33, Philippians 2:4, Galatians 6:2, Luke 10:36-37, etc.).  Part of that wellbeing is to bring out the best in our fellow man, not egging them into their worst behaviors.  It also involves meeting with likeminded Christian people and strengthening each other.  As it becomes more difficult with the darkness of our world building like storm clouds all around us, we will remain strong by encouraging each other, meeting with each other, and by holding one another accountable. 

On this Christmas Eve and always, that's what God wants: His people standing strong, grounded in God-fearing unity, and shining brightly with His Gospel truth to be joyfully shared with the world which desperately needs Him.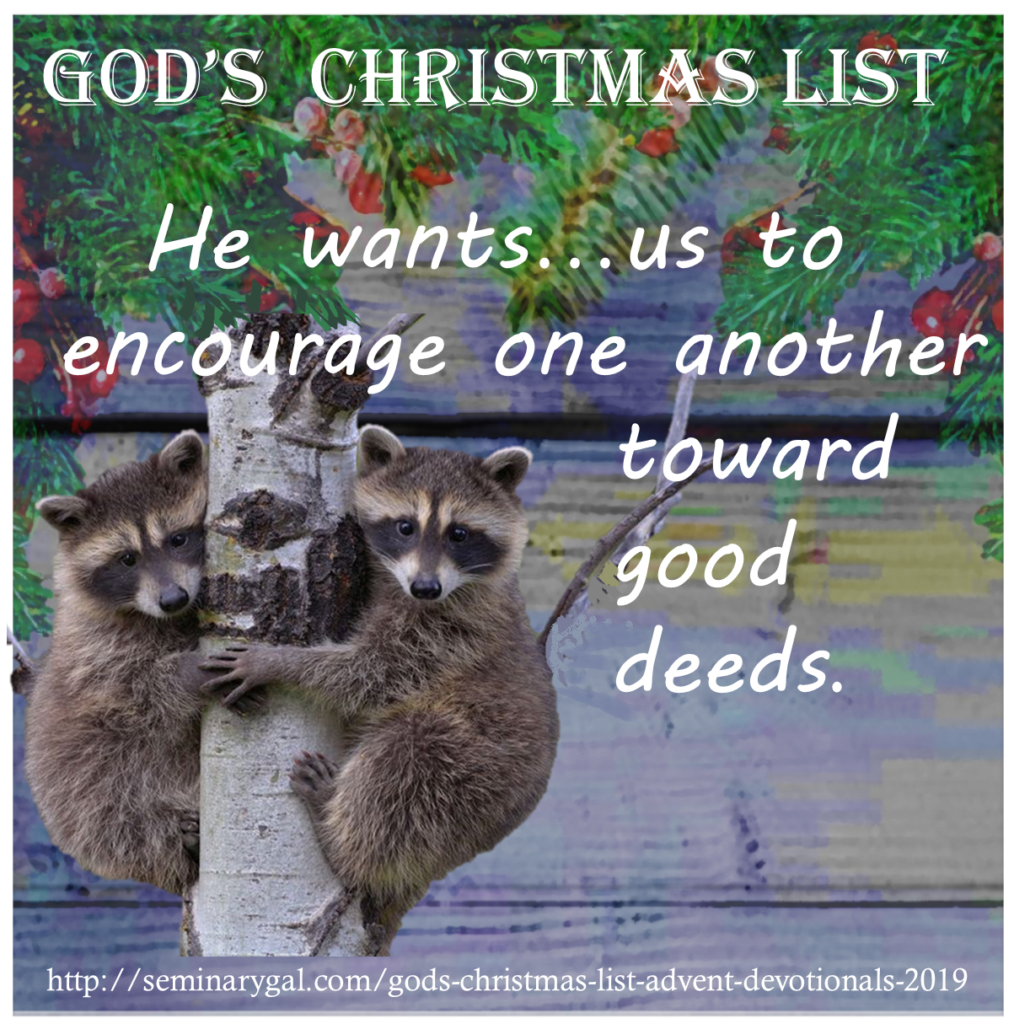 Think About It:
What are some of the ways we can spur one another on?
What tangible actions can you take today to encourage someone else?
Why would God admonish us to do it all the more as we see the Day (of His Return and Judgment) approaching?
Dear Father, help me to see that Christmas and the birth of Christ wasn't just about a little baby in a manger, but a revolutionary act of reclamation of Your people by Your perfect design. Remind me often that had it not been for Your intervention at Christmas in the person of Jesus Christ, each and every man, woman, and child no matter where they lived or who their parents were…all would have been lost for eternity because that's just how bad sin is. Open my eyes and my heart to the gravity and power of what You accomplished in the Incarnation. It is why Christmas endures and will until Your return at Your second advent, Lord Jesus. Amen!