In a world filled with division, rancor, and deceptive behavior, God has as an item on God's Christmas List for Christ followers to be every bit as countercultural as Jesus was.  The attacks upon Him were as hateful and cruel then as the attacks upon God-fearers today.  The vitriol oozed from every pore as they called Him "Mary's son" (Mark 6:3) suggesting His birth was illegitimate.  They called Him a drunkard and glutton, a friend of tax collectors and sinners (Matthew 11:19).  They viewed His words as blasphemy (Matthew 9:3).  They had Him crucified.
You think you've had a bad day or two. It doesn't compare. But into this world, God calls us to rise above it. To pursue peace and holiness.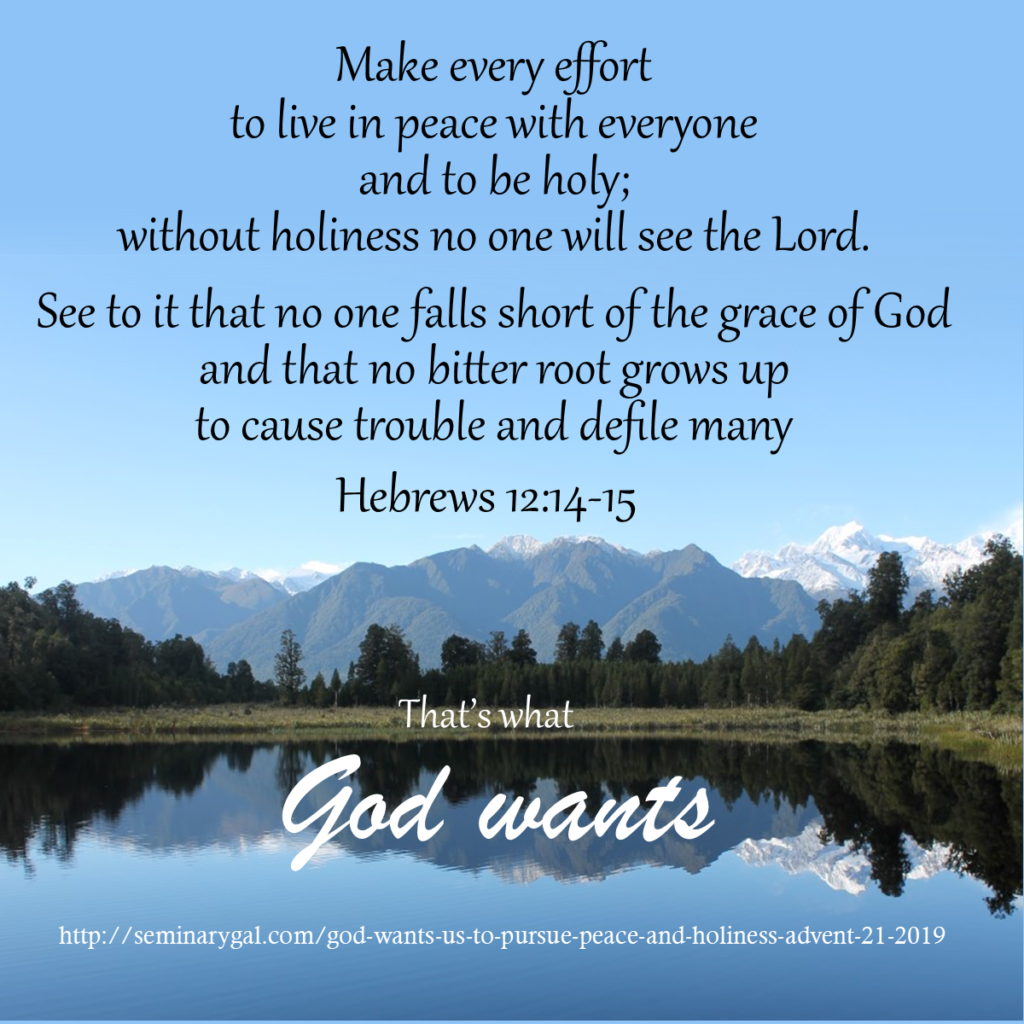 Think About It:
In Hebrews 12:11-15, we read, "No discipline seems pleasant at the time, but painful. Later on, however, it produces a harvest of righteousness and peace for those who have been trained by it. Therefore, strengthen your feeble arms and weak knees. "Make level paths for your feet," so that the lame may not be disabled, but rather healed. Make every effort to live in peace with everyone and to be holy; without holiness no one will see the Lord. See to it that no one falls short of the grace of God and that no bitter root grows up to cause trouble and defile many." How do bitter roots grow?
How do we keep from cultivating bitter roots?
Is it easy to rise above it when falsely accused?
In what way does fixing our eyes on Jesus who endured worse (Hebrews 12:3) help us to stay the course?
God wants us to pursue peace and holiness.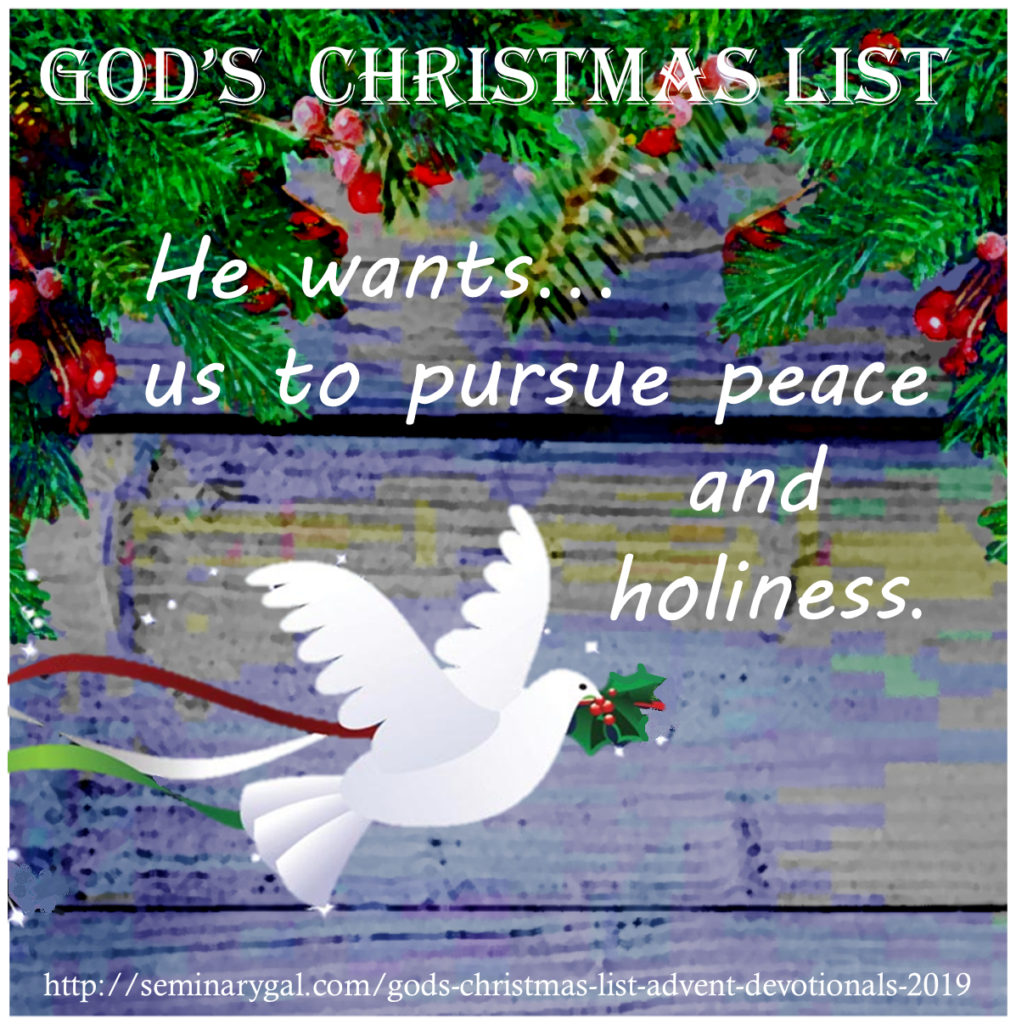 Dear Lord, even though others sow bitter seeds and grow bitter roots, let me follow my Savior to higher and better actions. Let me pursue peace and grow in holiness. We praise You for the power of Your Holy Spirit who guides and teaches us, helping us to discern those bitter roots. May I aim for the kind of holiness that is possible because of You. Be glorified, Lord, in my actions. Amen.
=====
Join me beginning December 1, 2019 by signing up on the sidebar of my Home Page to receive these daily devotionals. Let's enjoy exploring what might be on God's Christmas list.
Acknowledging inquiries about an entire season's devotionals for your study group's planning purposes, Seminary Gal's prior seasons' Advent devotionals can be accessed via the archives to the right and are as follows: