The Truth for Overcomers About Retaliation and Offense is outlined in our Scripture passage revealing 5 Kingdom Principles:
1 Peter 2:21 To this you were called, because Christ suffered for you, leaving you an example, that you should follow in his steps. 22 "He committed no sin, and no deceit was found in his mouth." 23 When they hurled their insults at him, he did not retaliate; when he suffered, he made no threats. Instead, he entrusted himself to him who judges justly.
To say that Jesus did not retaliate is not to say that He never offended people. 
Jesus offended people all the time.  But it was never sin.
Why?  How was that possible?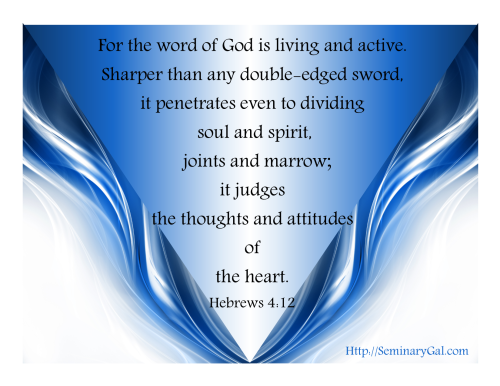 Because the Truth offends every bit as much as it affirms. It's a double-edged sword.
For the word of God is living and active. Sharper than any double-edged sword, it penetrates even to dividing soul and spirit, joints and marrow; it judges the thoughts and attitudes of the heart. (Hebrews 4:12)
The Truth slices through the stuff of life just as light breaks in upon darkness (and not the other way around).  Truth divides.  It divides God's Truth from the rest of what's out there–relative truth–pretending to be noble, helpful, superior, intellectual, or just.  Sometimes, the most loving thing someone can do is to gently speak the hard words of Truth.   (Proverbs 25:11 A word aptly spoken is like apples of gold in settings of silver.)
Look over Jesus' teachings and His life and what do you see?  One offense after another in the eyes of those who didn't believe.  Here are but a handful of examples:
Jesus' birth offended Herod (who made up his mind to kill the newborn King—

Matthew 2:3-13

).
Jesus' teachings offended the teachers of the law who believed Him to be possessed by Beelzebul (

Mark 3:20-30

).
He pronounced seven woes (

Matthew 23:1-39

) upon the Pharisees and hypocrites.
He denounced unrepentant cities (

Matthew 11:20-24

).
He offended huge numbers of disciples with His teachings (

John 6:26-61

) on being the Bread of Life.
He was a Prophet without honor in His hometown of Nazareth (

Matthew 13:53-58)

because He offended them with His common upbringing.
He was thought to be out of His mind by His own family (Mark 3:21) who were offended by His teachings.
He offended His disciples (Peter was called Satan in Matthew 16:23, the whole group was considered ignorant in Mark 8:18 for not remembering His teachings).
Even after He rose from the dead, He continued to offend people.  On the Road to Emmaus, the men with whom He had been walking were called foolish and slow of heart (

Luke 24:25

).
Yet, none of this was sin. 
Truth reveals the thoughts and attitudes of the heart. 
It reveals these things because Truth is a Person–Jesus Christ–and He never retaliated, allowing human pride to press one darkness upon another in an evil game of retribution. 
As the Light of the World, He brought Truth, a loving and penetrating Truth, to expose darkness…and the darkness had no answer. 
Darkness chose only to be offended.