Start to talk about "guardian angels" and people light up with fanciful stories about how they have their own personal angel like Clarence from It's a Wonderful Life.  Their personal angel hangs around 24/7 like a designated spiritual sidekick, ready to give them near parking spots and protect them from car crashes and other calamities.  Are angels ministering spirit beings?  Yes.  Do I have my own personal one?  I don't know.  I don't have a drafty old house or Zuzu's petals either. 
But I do know that God protects those He loves. How do I know? The Bible tells me so.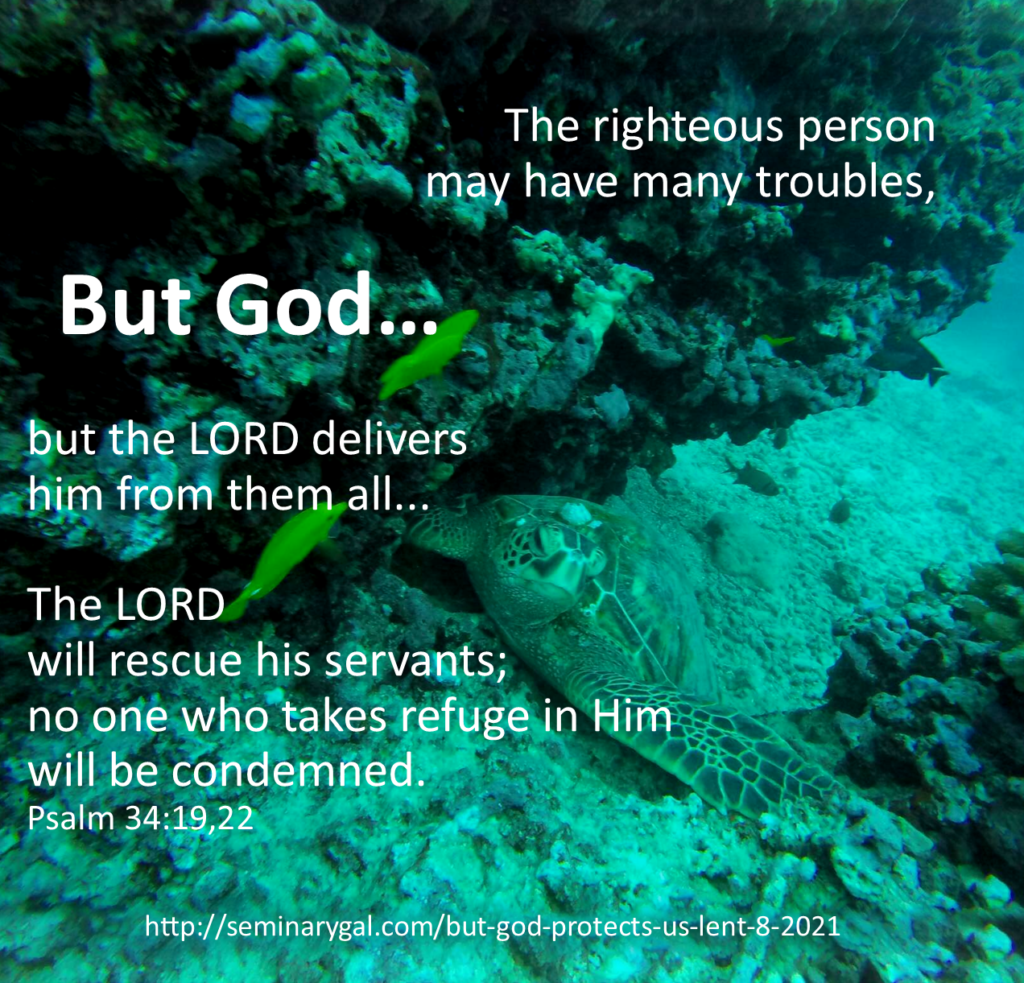 Psalm 34:15 The eyes of the LORD are on the righteous, and his ears are attentive to their cry; 16 but the face of the LORD is against those who do evil, to blot out their name from the earth. 17 The righteous cry out, and the LORD hears them; he delivers them from all their troubles. 18 The LORD is close to the brokenhearted and saves those who are crushed in spirit. 19 The righteous person may have many troubles, but the LORD delivers him from them all; 20 he protects all his bones, not one of them will be broken. 21 Evil will slay the wicked; the foes of the righteous will be condemned. 22 The LORD will rescue his servants; no one who takes refuge in him will be condemned.
Never was this more the case than when David was hiding in the wilderness because Saul (present king) knew that David was anointed next king. Saul wanted David dead to keep that from happening. God had something else in mind.
"David stayed in the wilderness strongholds and in the hills of the Desert of Ziph. Day after day Saul searched for him, but God did not give David into his hands" (1 Samuel 23:14).
When it feels like the world is against you, maybe it is. During Lent 2021, we are reminded of this assurance in our troubled world: "But God…" protects those He loves in all ways required to bring them safely to the gates of eternal life and to do His will. No one can snatch us out of His hands (John 10:27-30)
Lord, I thank You that Your eyes are on the righteous and Your ears are attentive to our cry. We praise You that You deliver us from our troubles… that You are close to us when we are discouraged… and You save us when we are completely crushed in spirit. Thank You that You rescue Your servants! What a precious promise that no one who takes refuge in You will ever be condemned! We give You glory! Amen.
===
If you're already signed up on my Home Page sidebar to receive posts, you'll get the 2021 Lent Devotionals automatically. Or you can "Like" Seminary Gal on Facebook and they'll be delivered to your Facebook news feed. If you haven't signed up, today is a great day to do so. Advent and Lenten devotionals remain among my most popular offerings. You don't want to miss this encounter with God to prepare your heart for Easter! Understanding that prior years' devotionals continue to minister, you may want to have access to a full series ahead of time: