Last Sunday we had a guest preacher at Plymouth Congregational Church and he continued our series of Acts of the Holy Spirit and the Apostles by doing Acts 13:13-52. To keep us up with our study of Acts online, enjoy this devotional on the same passage.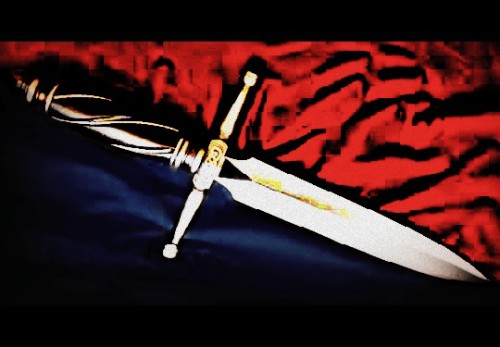 The Gospel is the most interesting and most powerful set of words ever spoken.
It cuts both ways.
Paul and Barnabas, after John Mark deserted them, continued on what we'd refer to as Paul's 1st Missionary Journey. They will arrive in Pisidian Antioch which isn't the same as the Antioch from which they were sent. It's kind of like a friend of mine who tells me about his church friends all of whom are named Alan or Barbara…or my old neighborhood where every man was named Mike. (It sure made it easy to remember people's names.)
Antioch from where they were sent is in Syria and trust me, you wouldn't want to go there today for safety reasons. Pisidian Antioch is in modern day Turkey and I'm not sure it's all that much better there. Sacred sites are sometimes dangerous ones.
The Gospel was first preached in the synagogue because the rulers asked Barnabas and Paul to speak. Dangerous thing, letting Paul start talking. He addresses the men of Israel and the Gentiles and begins to tell them that the Gospel is for all. It cuts both ways.
It's fulfillment for the Jews. It's light for the Gentiles.
First, the Jewish history,
Acts 13: 16 Standing up, Paul motioned with his hand and said: "Men of Israel and you Gentiles who worship God, listen to me! 17 The God of the people of Israel chose our fathers; he made the people prosper during their stay in Egypt, with mighty power he led them out of that country, 18 he endured their conduct for about forty years in the desert, 19 he overthrew seven nations in Canaan and gave their land to his people as their inheritance. 20 All this took about 450 years. "After this, God gave them judges until the time of Samuel the prophet. 21 Then the people asked for a king, and he gave them Saul son of Kish, of the tribe of Benjamin, who ruled forty years. 22 After removing Saul, he made David their king. He testified concerning him: 'I have found David son of Jesse a man after my own heart; he will do everything I want him to do.' 23 "From this man's descendants God has brought to Israel the Savior Jesus, as he promised.
It cuts both ways: the message of salvation came to the Jews (those brothers, children of Abraham) and also to the God-fearing Gentiles (everyone else who feared God).
26 "Brothers, children of Abraham, and you God-fearing Gentiles, it is to us that this message of salvation has been sent.
But the reaction fell along party lines. The people of Jerusalem, their rulers and even many of the Jews in Pisidian Antioch rejected Jesus.  They rejected Paul's message of their Messiah, their Savior, having come in the person of Jesus of Nazareth.
27 The people of Jerusalem and their rulers did not recognize Jesus, yet in condemning him they fulfilled the words of the prophets that are read every Sabbath.
The Gospel cuts both ways. It cuts to the heart because the Jewish hearers knew their Bibles. They knew their prophets and they knew their history. But they didn't want Jesus to be the answer.
Proving that Jesus is the answer from their own history—theirs and Paul's history that he knew very well himself—Paul concludes, 38 "Therefore, my brothers, I want you to know that through Jesus the forgiveness of sins is proclaimed to you. 39 Through him everyone who believes is justified from everything you could not be justified from by the law of Moses. 40 Take care that what the prophets have said does not happen to you: 41 "'Look, you scoffers, wonder and perish, for I am going to do something in your days that you would never believe, even if someone told you.'" (italics mine for emphasis)
Who would have thought that through Jewish rejection and crucifixion of the Messiah, the light of salvation would come to the Gentiles?  The Gospel: It cuts both ways!
45 When the Jews saw the crowds, they were filled with jealousy and talked abusively against what Paul was saying. 46 Then Paul and Barnabas answered them boldly: "We had to speak the word of God to you first. Since you reject it and do not consider yourselves worthy of eternal life, we now turn to the Gentiles. 47 For this is what the Lord has commanded us: "'I have made you a light for the Gentiles, that you may bring salvation to the ends of the earth.'" 48 When the Gentiles heard this, they were glad and honored the word of the Lord; and all who were appointed for eternal life believed.
Jewish response: They had first dibs and it led to pride and widespread rejection. 
Gentile response: They were Johnny-come-latelies and they were glad of it. 
This must have been a very memorable and teachable moment for Paul.
He always started at the synagogue and ended up with the Gentiles. It's his calling, even though in his heart, he remained a Jew of Jews.  A completed Jew of Jews.  A broken heart for the brethren of his birth became a focal point of Paul's greatest work: the Letter to the Romans. Chapters 9-11 are basically an explanation of what Paul witnessed here in Pisidian Antioch and his attempting to process what he knew from his own Jewish background and his mission to the Gentiles. His deep desire for his Jewish brothers to come to faith would be a hallmark of Pauline theology of grace. The Gospel, Paul points out, it cuts both ways. The Gentiles once were jealous of Israel's chosen status. When Israel rejected their Christ, God used this opportunity to extend salvation to the Gentiles who didn't need to become Jews to be saved. This makes Israel jealous. And regarding that very jealousy, Paul writes in Romans 11:25-32,
Romans 11:25 I do not want you to be ignorant of this mystery, brothers, so that you may not be conceited: Israel has experienced a hardening in part until the full number of the Gentiles has come in. 26 And so all Israel will be saved, as it is written: "The deliverer will come from Zion; he will turn godlessness away from Jacob. 27 And this is my covenant with them when I take away their sins." 28 As far as the gospel is concerned, they are enemies on your account; but as far as election is concerned, they are loved on account of the patriarchs, 29 for God's gifts and his call are irrevocable. 30 Just as you who were at one time disobedient to God have now received mercy as a result of their disobedience, 31 so they too have now become disobedient in order that they too may now receive mercy as a result of God's mercy to you. 32 For God has bound all men over to disobedience so that he may have mercy on them all.
The Gospel. It Cuts Both Ways.