Beginning August 3, 2014, I am launching a new sermon series entitled "Acts of the Holy Spirit and the Apostles."  These sermons will be given at Plymouth Congregational Church in Racine, WI on Sundays at 10:30 am.  I will be posting the sermons on SeminaryGal.com as well as on Plymouth Church's website (presently under construction).
I invite you to join me as we journey through Acts and see how the Holy Spirit prepared the first Church for mission and guides the progress of the Kingdom even today.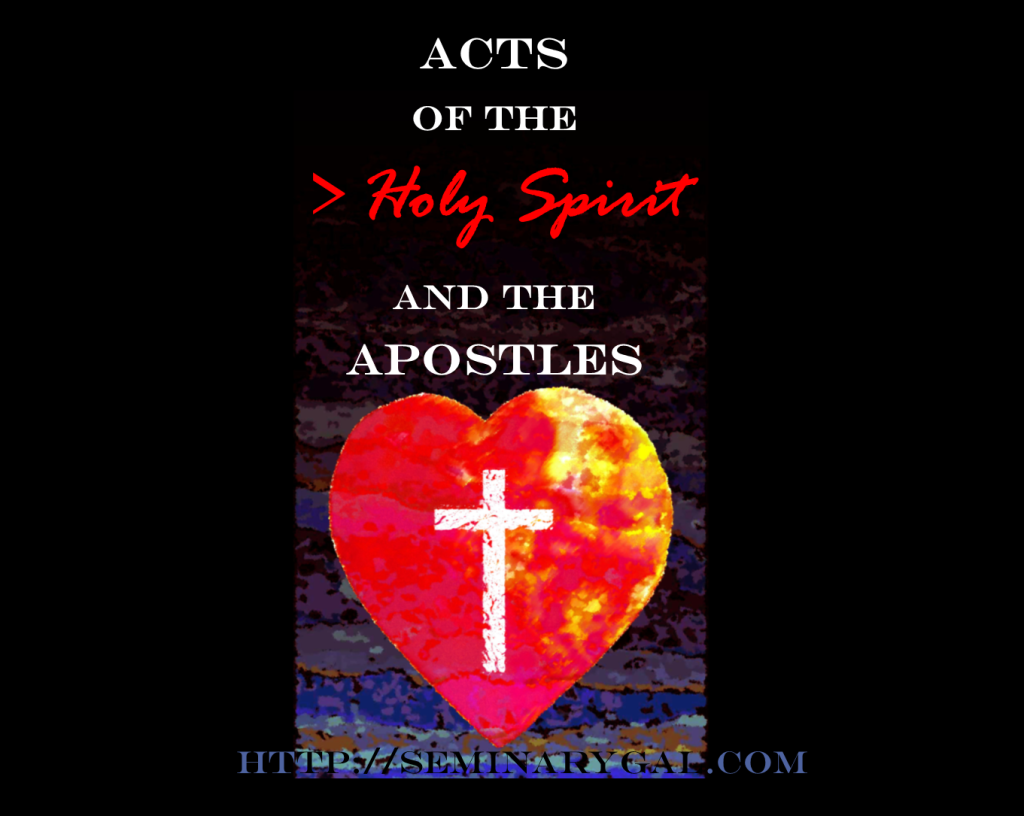 The Book of Acts, as it is simply known, describes the Great Commission (given in Matthew 28:18-20) unfolding as the Gospel moves from Jerusalem to Judea and Samaria, all the way to the ends of the earth.  Jesus commanded it, the Holy Spirit empowered it, and the Church as we know it was launched.
Acts 1:8 But you will receive power when the Holy Spirit comes on you; and you will be my witnesses in Jerusalem, and in all Judea and Samaria, and to the ends of the earth."