We cannot get into the mind of God to know why He does things, but the good news is He tells us all that we need to know. The Incarnation is mysterious. He doesn't expect us to know how He did it.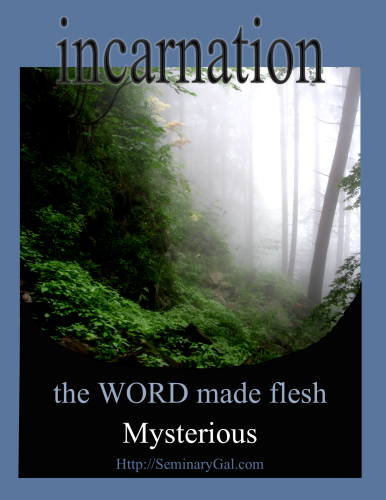 How can God simultaneously be the Son of God and the Son of Man? Isn't it a contradiction?
No, it's a mystery.
God even tells us so.
Isaiah 9:6 For to us a child is born, to us a son is given, and the government will be on his shoulders. And he will be called Wonderful Counselor, Mighty God, Everlasting Father, Prince of Peace.
A finite human child is born who is the everlasting Father.
To us a son is given (the Son of Man) and yet He's also called Mighty God (the Son of God).
How can a child be the Father or how can the Son of Man be God Himself?
Jesus' mother Mary even asked how God was going to do it.  God didn't tell her specifics.
He only had an angel reassure her.
Luke 1:30 But the angel said to her, "Do not be afraid, Mary, you have found favor with God. 31 You will be with child and give birth to a son, and you are to give him the name Jesus. 32 He will be great and will be called the Son of the Most High. The Lord God will give him the throne of his father David, 33 and he will reign over the house of Jacob forever; his kingdom will never end." 34 "How will this be," Mary asked the angel, "since I am a virgin?" 35 The angel answered, "The Holy Spirit will come upon you, and the power of the Most High will overshadow you. So the holy one to be born will be called the Son of God. 36 Even Elizabeth your relative is going to have a child in her old age, and she who was said to be barren is in her sixth month. 37 For nothing is impossible with God.
This is the mystery of the Incarnation. Fully God. Fully human. Full of logical inconsistencies from a human rational perspective and yet, to God it is no conundrum, no riddle, and no inconsistency. It's a mystery to us, but not to Him.
1 Timothy 3:16 Beyond all question, the mystery of godliness is great: He appeared in a body, was vindicated by the Spirit, was seen by angels, was preached among the nations, was believed on in the world, was taken up in glory.
Thought for the day. The mystery of the Incarnation is a wedge of faith. It divides those willing to let it be a mysterious truth from those who refuse to accept anything unless it can be understood.
Questions for reflection:
How are we helped in our faith by knowing that nothing is impossible with God?
In what ways is the Incarnation a wedge of faith?
What would we have to know in order to have a mind expansive enough to understand this mystery completely?
Read

Hebrews 1:1 In the past God spoke to our forefathers through the prophets at many times and in various ways, 2 but in these last days he has spoken to us by his Son, whom he appointed heir of all things, and through whom he made the universe. 3 The Son is the radiance of God's glory and the exact representation of his being, sustaining all things by his powerful word. After he had provided purification for sins, he sat down at the right hand of the Majesty in heaven."

Identify the mysterious elements in this passage.
Is it enough just to have Jesus reveal God to us? Read

John 14:9 Jesus answered: "Don't you know me, Philip, even after I have been among you such a long time? Anyone who has seen me has seen the Father. How can you say, 'Show us the Father'? 10 Don't you believe that I am in the Father, and that the Father is in me? The words I say to you are not just my own. Rather, it is the Father, living in me, who is doing his work. 11 Believe me when I say that I am in the Father and the Father is in me; or at least believe on the evidence of the miracles themselves."
======
Incarnation (2015 Advent Devotional Series) began November 29th.  By way of reminder, if you haven't signed up yet, you can receive these devotional studies in your email throughout Advent 2015 by entering your email address on the SeminaryGal.com home page in the space provided in the sidebar.  Or "Like" the SeminaryGal Facebook page to access them there.  If you like these devotionals, I'd really appreciate your letting others know so I can continue to spread the Good News far and wide.  Blessings to you, in Christ always, Barbara <><