This season of the year, plenty of good-hearted folks go from one holiday stress to another. Hurry online. Hurry in traffic. Hurry in the stores. Hurry in the supermarkets and farmers markets. The clock is ticking down … stress, stress, stress.
Frankly, that is no way to go about the holiday season, but I'll admit, I'm guilty as much as the next guy or gal.
I've got to believe that Mary of Nazareth probably felt a bit stressed. Telling Joseph? Yeah, that's a biggie. What she was going to say when she began showing? She probably began steeling herself for the whispered comments and sideways glances. How she was going to tell her parents? Even if she'd been truthful and perfect every day of her life, I wonder if they'd still find reasons not to believe her than to believe her story. Just too far-fetched.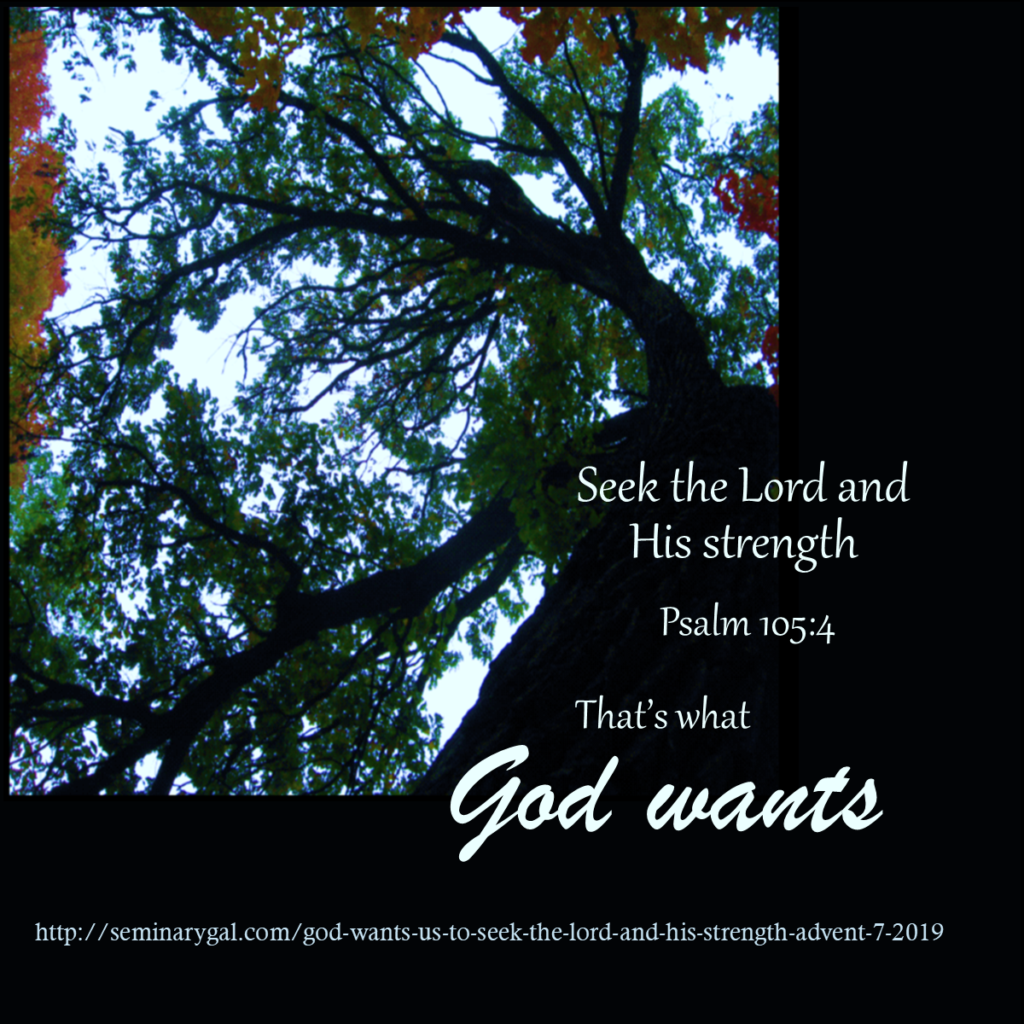 I'd imagine Mary had to develop an insular self.  A place in her heart where she could go to turn off all the outside noise and find strength when everything of the world outside her disbelieved, ridiculed, rejected, and maybe even taunted or threatened her.  If her song is any indication, she knew her place of strength:  The Lord.  He is the One she turned to and He strengthened her inwardly for the task at hand.
Think about it:
Psalm 105:4 reminds us to "Seek the Lord and His strength." When your strength is failing, is He where you turn? Why would this be on God's Christmas List for us?
Who layers all the stressors on at Christmas? God? Self? Or perhaps others?
When we care about all the world's problems all the time and worry ourselves sick about it all, Who are we ignoring? Who actually has the power to resolve these problems?
Imagine creating an insular self, not a place of apathy, but an inner retreat of the heart where you can de-stress at the throne of God. You'll be glad you did.
What God wants for Christmas is…you to seek Him and His strength to get you through.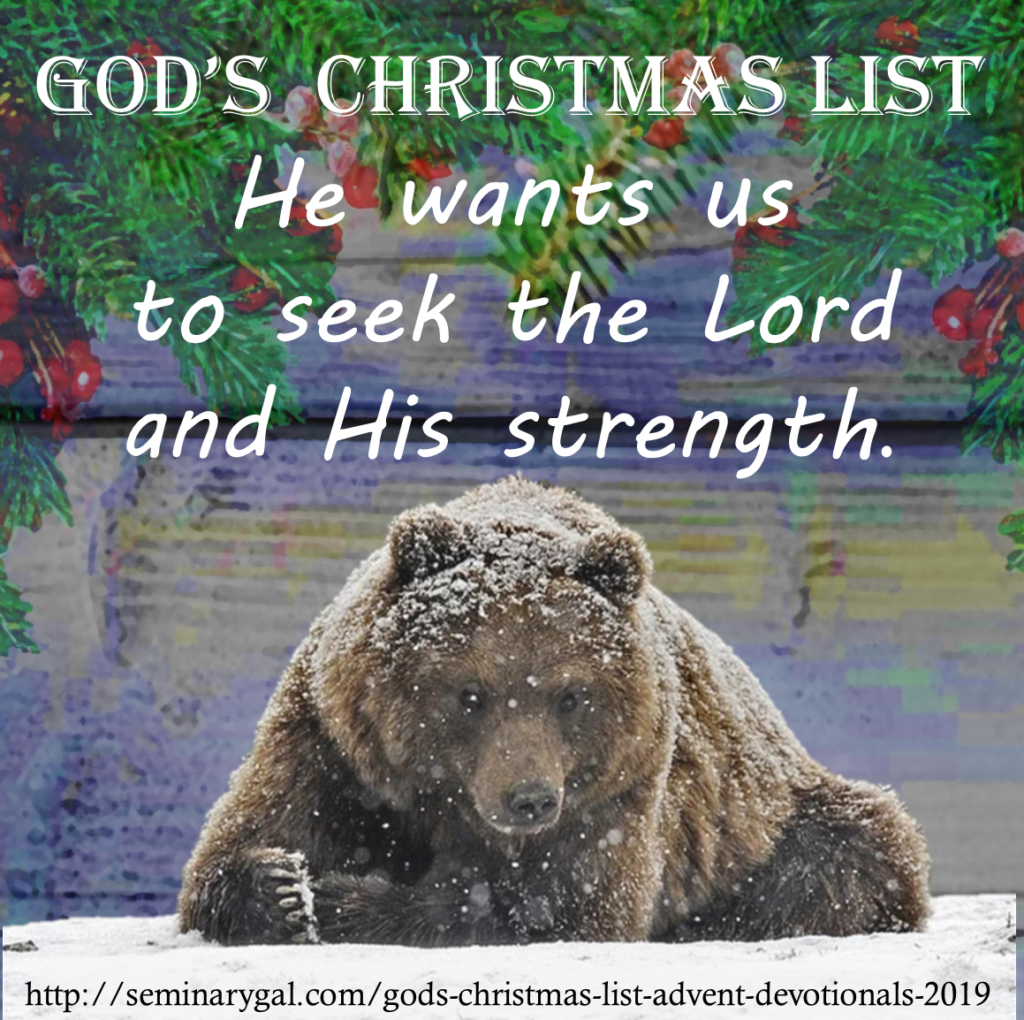 Dear Lord, I don't know why I take on more than I ought to and worry about tomorrow when Jesus told us today has enough. Help me to find a place of silence and peace, to unburden myself at this time of year, to allow the ministry of the Holy Spirit to draw me close to the Father, and to receive His strength and His peace in true wisdom. I cannot do this on my own. I need You, Lord Jesus. Amen.
=====
Join me beginning December 1, 2019 by signing up on the sidebar of my Home Page to receive these daily devotionals. Let's enjoy exploring what might be on God's Christmas list.
Acknowledging inquiries about an entire season's devotionals for your study group's planning purposes, Seminary Gal's prior seasons' Advent devotionals can be accessed via the archives to the right and are as follows: