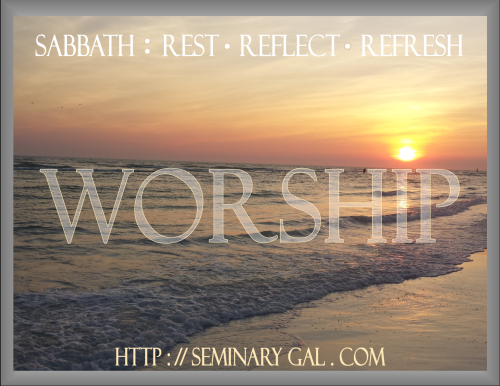 Isaiah 45:1 "This is what the LORD says to his anointed, to Cyrus, whose right hand I take hold of to subdue nations before him and to strip kings of their armor, to open doors before him so that gates will not be shut: 2 I will go before you and will level the mountains; I will break down gates of bronze and cut through bars of iron. 3 I will give you the treasures of darkness, riches stored in secret places, so that you may know that I am the LORD, the God of Israel, who summons you by name. 4 For the sake of Jacob my servant, of Israel my chosen, I summon you by name and bestow on you a title of honor, though you do not acknowledge me. 5 I am the LORD, and there is no other; apart from me there is no God. I will strengthen you, though you have not acknowledged me, 6 so that from the rising of the sun to the place of its setting men may know there is none besides me. I am the LORD, and there is no other.
Tomorrow we resume ReKindle, the 2016 Lenten devotional series from Seminary Gal.
To receive these devotionals to your email inbox throughout Lent, please fill in your email address in the space provided on my Home Page in the sidebar (right) and respond to the verification email.  If you already receive devotionals and articles, no need to do anything else.  You'll get them automatically.  Thank you!  Or log onto the SeminaryGal Facebook page and see them reprinted there.
Acknowledging that former years' devotional series remain popular, Be Still and Know that I AM God can be obtained through the archives beginning in March 2014 and With Christ in the Upper Room  is archived beginning February 18, 2015.