As long as I'm hitting cultural hot-buttons and asking us to see God's wisdom and abandon Victim-Think, God would have us acknowledge that His view of this world is 180 degrees from our own.  Victims in reality are blessed.  Those who are weak are strong.  Those who are insulted are honored.  Those who are persecuted should "Rejoice and be glad, because great is your reward in heaven."  (Matthew 5:12).
Let's face it: Jesus was as counter-cultural as they come. 
He expects no less from those who follow Him.
The Apostle Paul was an expert follower in this regard. He didn't have all the answers, but he served a God who does. That was good enough for Paul. He didn't have an easy life, but he trusted God to make the most of his obedience.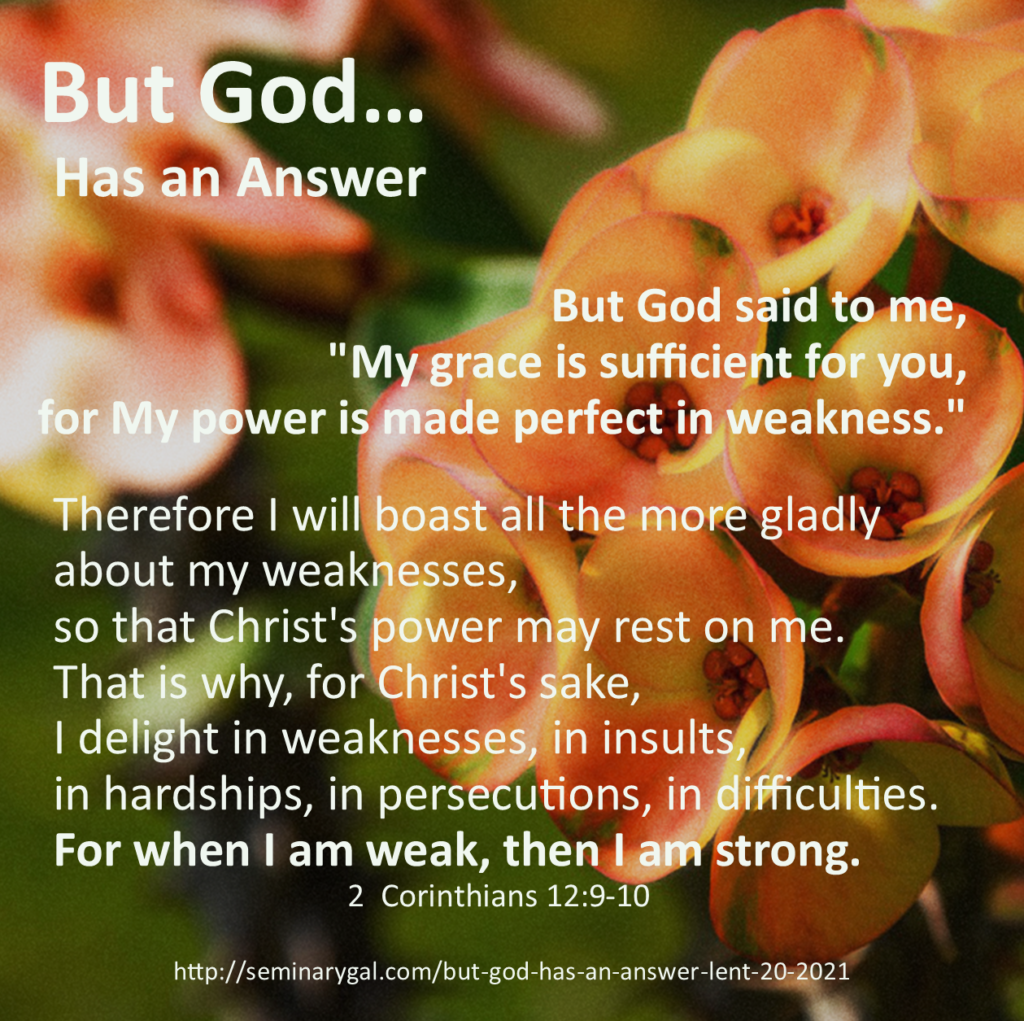 2 Corinthians 12:2 "I know a man in Christ who fourteen years ago was caught up to the third heaven. Whether it was in the body or out of the body I do not know– God knows. 3 And I know that this man– whether in the body or apart from the body I do not know, but God knows– 4 was caught up to paradise and heard inexpressible things, things that no one is permitted to tell. 5 I will boast about a man like that, but I will not boast about myself, except about my weaknesses. 6 Even if I should choose to boast, I would not be a fool, because I would be speaking the truth. But I refrain, so no one will think more of me than is warranted by what I do or say, 7 or because of these surpassingly great revelations. Therefore, in order to keep me from becoming conceited, I was given a thorn in my flesh, a messenger of Satan, to torment me. 8 Three times I pleaded with the Lord to take it away from me. 9 But he said to me, "My grace is sufficient for you, for my power is made perfect in weakness." Therefore I will boast all the more gladly about my weaknesses, so that Christ's power may rest on me. 10 That is why, for Christ's sake, I delight in weaknesses, in insults, in hardships, in persecutions, in difficulties. For when I am weak, then I am strong."
No one likes thorns in the flesh. 
No one likes weakness, insults, hardships, persecutions, or difficulties. 
Why on earth would someone say he delights in it? 
For Christ's sake.
Father God, help me to learn the value of Your grace in Christ Jesus.  Help me to know that Your power displayed is perfect.  Help me to accept Your will as Your best for my life and to honor it with gladness.  Help me to rejoice in You at all times.  Make me aware of my testimony to Your goodness and grace and give me opportunities to share it in words and actions so that others may come to know You.  Thank You for salvation in Christ and for eternal life He alone purchased.  For Your glory.  Amen.
===
If you're already signed up on my Home Page sidebar to receive posts, you'll get the 2021 Lent Devotionals automatically. Or you can "Like" Seminary Gal on Facebook and they'll be delivered to your Facebook news feed. If you haven't signed up, today is a great day to do so. Advent and Lenten devotionals remain among my most popular offerings. You don't want to miss this encounter with God to prepare your heart for Easter! Understanding that prior years' devotionals continue to minister, you may want to have access to a full series ahead of time: