As we grow older, our thoughts are more likely to turn to how we'll be known long after we died. In the BBC miniseries Emma, the long-despised aunt of Frank Churchill dies and Emma exclaims, "I am so very happy at this….dreadful news." Emma's brother-in-law says, "No one has liked Mrs. Churchill for years and now that she's dead, we all have to be sorry." No one liked Mrs. Churchill very much and presumably after the obligatory favorable treatment of the recently dead, she resumed her former status as disliked. On Facebook, she'd go from having many Likes to suddenly Unliked by everyone. She may have had followers, but few friends. That's because she would be remembered for her controlling behavior than for anything honorable.
History can be both generous and brutal in its record of our lives.
There are a few people/people groups in the Bible who are known for being honorable. Today, we'll meet one of these groups. The Bereans.
They are mentioned only in a couple of verses in the whole Bible, but what a powerful testimony! They are there for all eternity. They are held out to us as a model of how to approach the Word of God in a responsible way. Particularly for our day and age in which truth seems to be awfully blurry with all kinds of half-truths and lies mixed into a pretty dangerous cocktail of beliefs, we would be wise to be like the Bereans.
When we last left off with our missionary friends Paul and Silas in our study of the book of Acts of the Holy Spirit and the Apostles, they were being run out of Thessalonica on a rail. Their friends, Jason and others, were paying a heavy price for friendship even to the point of having to post bond (pay off) the authorities and guarantee that Paul and Silas wouldn't have anything to do with causing more trouble in Thessalonica.
Which brings us to today and learning to be like the Bereans.
Acts 17:10 As soon as it was night, the brothers sent Paul and Silas away to Berea.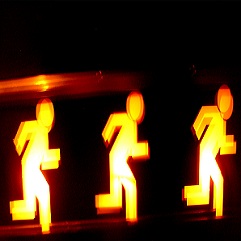 Jason and the Thessalonian church brothers sent Paul and Silas away under the cover of darkness. That tells you something about how Paul and Silas were viewed by the authorities. They were treated as fugitives, two guys on the run. They had to sneak away and hope they wouldn't be found…kind of like those two prisoners who escaped the maximum security prison in NY, one to be gunned down and the other apprehended alive after an extensive manhunt. The difference is that Paul and Silas hadn't done anything wrong. Just words…of truth…spoken to people who didn't want to hear it.
Berea was 50 miles south of Thessalonica and when Paul and Silas arrived safely there, what did they do?
On arriving there, they went to the Jewish synagogue.
Some people never learn. Or maybe it's that they didn't give up easily. I'd like to think that they were simply faithful to the call of God even under persecution. After all, there had been a ton of closed doors: Asia, Mysia, Bithynia. And the open door of Macedonia with the guy in the vision pleading for Paul to come and "help us." At some point, one would think Paul would finally find a place to settle down and help someone. So far, he's been driven out of Philippi, he's been booted out of Thessalonica, could it really get much worse? It actually will, but for now…there's also good news.
11 Now the Bereans were of more noble character than the Thessalonians, for they received the message with great eagerness and examined the Scriptures every day to see if what Paul said was true. 12 Many of the Jews believed, as did also a number of prominent Greek women and many Greek men.
I think it'd be kind of nice to be known as a person who would be like the Bereans. Noble character recorded in the Word of God for all eternity. To have people know you for that. For "noble character" on two scores:
They received the message with great eagerness.
But perhaps more importantly, they examined the Scriptures every day to see if what Paul said was actually true.
We could learn a lot from the Bereans. We could learn a lot by trying to be like the Bereans. Studying the Bible to see if it's true. Digging deep. Not just taking it from me because I say so, but taking it from God's Word because He says so.
To know God's ways because as it says in Isaiah 55: 6 "Seek the LORD while he may be found; call on him while he is near. 7 Let the wicked forsake his way and the evil man his thoughts. Let him turn to the LORD, and he will have mercy on him, and to our God, for he will freely pardon. 8 "For my thoughts are not your thoughts, neither are your ways my ways," declares the LORD. 9 "As the heavens are higher than the earth, so are my ways higher than your ways and my thoughts than your thoughts. 10 As the rain and the snow come down from heaven, and do not return to it without watering the earth and making it bud and flourish, so that it yields seed for the sower and bread for the eater, 11 so is my word that goes out from my mouth: It will not return to me empty, but will accomplish what I desire and achieve the purpose for which I sent it."
God's ways and God's Word endure. If we'll only dig deep enough to see it.
There are a lot of denominations out there that have been tinkering with the Word of God. They have done what Thomas Jefferson did: take scissors to the Bible and he cut out all the parts he didn't like. Remove all of the supernatural stuff so it's easily believable. Remove all the hard to understand parts, the violent parts, the miraculous parts. Trim it. Prune it. Make it what you want it to be.
But it's not that they're trying to give the Bible a G rating, clean it up for public consumption and not pollute young and innocent minds with blood and gore. Nope.
They're trying to give the Bible a makeover and make Jesus all love and no wrath. Make the Bible all salvation and no sin. Make the Bible all good and no guilt. All good news, but no bad news to make the good news really good. And you know what? Ultimately these efforts will all fail. Why? Because we may be willing to believe a lie, but God isn't required to believe it too.
God understands the hard parts that He put there. He actually did the supernatural parts that the Bible records.   And He still hates sin. He hates it a lot. And moreover, He defines what it is. That's what the Bereans knew from study. We need to be like the Bereans and learn to take a stand against watered down Scripture that some in Christendom want to christen as being the new Bible when they're just dumbed down words which will lead people astray.
So for all those who want to make Jesus a manmade hero wearing a white tunic, Jesus is bigger than that. He can use even the violent parts to accomplish His good and loving and perfect will. God is no dope. The Crucifixion of Christ on account of human sin wasn't something that God couldn't control or happened while God was napping. It was every bit as intentional as every other part of the Bible because the truth is: all of us have sinned and fall short of the glory of God. (Romans 3:23)
That's why Jesus came. To deal with sin because sin is real. And God hates it a lot. Jesus came because we're all sinners. It wasn't to pose for stained glass renditions with little lambs. He isn't Little Bo Peep in a brown wig.
T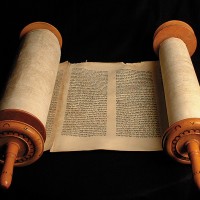 he Bereans got that. They studied all the Scriptures they had (which at that point was our Old Testament) and they didn't get grossed out by all the blood, get confused by a God of wrath, get bogged down in genealogies, get overwhelmed by all the history involving hard to pronounce names, or bored with all the legal stuff about animal sacrifices.
They studied the Scriptures to see if what Paul was telling them about Jesus being the Christ was true. Which, of course, it was. They studied the Word and were very discerning about what they believed. That's part of what made them noble.
Think about all the things we consider noble. Gaining a political party's nomination. Getting promoted at work. Winning an award for being a good citizen, having good attendance, or a good number of days without a work-related injury. Peace prizes. Governor's awards. Purple hearts. The top 10 Best Dressed list. A big net worth.
That isn't what matters to God. He considered the Bereans noble because they didn't consider earthly treasures as anything to be compared with knowing God. He considered the Bereans noble because they weren't too proud to need a Savior. He considered the Bereans noble because they loved His Word (like our Scripture reading this morning!)…and didn't buy just any stuff coming out of left field. We need to be like the Bereans.
Perhaps you know people who are avid readers and they absorb every self-help thought that appears on a written page as if it's true. They are constantly in search of new idea territory to try in their try-and-fail approach to life. The one place they don't go to learn how to live is the Bible. Maybe they do a flip-point-and-read of Scripture, but it doesn't stick because they've already bought the notion that the Bible is antiquated and irrelevant. So they try horoscopes, feng shui, color energies, karma, oat bran, wheat grass, and smoothies made from organic stuff believing the half-truth that organic is better. They've bought all that, too.  Profoundly undiscerning about what they put in their minds through words, talk, and TV.
We're living in the age of the big lie. Politicians lie. Industry people lie. Bankers lie. Plumbers lie. Planned Parenthood lies. We all lie. Some of us just lie more than others. And those that do usually go into politics where selling the big lie is a test of one's skill. And sadly, the consequences of promoting the big lie are costlier in a human toll. There's a huge human toll for politicians, leaders, and yes, preachers. For every person we can legitimately help, we can ruin that person if we are careless with our words.
But the Bereans were noble. They accepted the message Paul was preaching—the Good News about Jesus Christ—as being true. Because they dug deep to test it.
They understood that Hebrews 4:12 For the word of God is living and active. Sharper than any double-edged sword, it penetrates even to dividing soul and spirit, joints and marrow; it judges the thoughts and attitudes of the heart.
2 Timothy 3:16 All Scripture is God-breathed and is useful for teaching, rebuking, correcting and training in righteousness, 17 so that the man of God may be thoroughly equipped for every good work.
Or as we heard this morning already: Ps 119:105 Your word is a lamp to my feet and a light for my path.  Digging deep in God's Word is always good!
A little key for us in living in biblical ways is that God is thoroughly consistent. He won't tell you something doesn't matter if it does. He won't lead you down a path that leads to destruction if you're seeking His will. Don't get me wrong: He'll let you go your own way if you hate Him, but He will never lead you to destruction. If it doesn't match up with His Word, then it's not true. Dig deep. Test it. 1 John 4:1 Dear friends, do not believe every spirit, but test the spirits to see whether they are from God, because many false prophets have gone out into the world.
The Bereans were noble, though. They didn't buy something just because it was offered for sale. They tested what Paul was saying and found it to be true. Everything should be great, right?
Well, our cycle…remember it? Pure Church, Powerful Church, Growing Church…yup. Persecuted Church.
13 When the Jews in Thessalonica learned that Paul was preaching the word of God at Berea, they went there too, agitating the crowds and stirring them up.
Some people just can't stand it when a work of God is occurring.
They have to oppose it in their backyard, in their neighborhood, and chase it from coast-to-coast in their obsession to squelch it. To smother it with mob action. This is where the Bereans were definitely nobler than some of the Thessalonians. Didn't take much to be nobler than those Thessalonians who were on a witch hunt without an actual witch. They wanted Paul dead because he was the one who was preaching the word of God with such power. So Paul's ministry at Berea was done. Over and out. He was being run out of town….again.
14 The brothers immediately sent Paul to the coast, but Silas and Timothy stayed at Berea.
Here's the interesting thing though: Silas and Timothy stayed on at Berea long enough to get the church grounded and established. The fledgling church in Berea was in a particularly vulnerable stage to attack…but they were testing what they were hearing and would be self-sufficient sooner. Their taking personal responsibility for learning the Word made them stronger…and nobler….than the Thessalonians. Because they were self-disciplined and grounded.
Yet, there was some work to be done before they could take off the training wheels. Silas and Timothy stayed on to help. They wouldn't rejoin Paul until Chapter 18 at Corinth which is in Greece. The most interesting thing, to me at least, is that Paul was chased out of 3 different towns, but left behind 3 stable churches which would remain dear to his heart. Those churches would go on to share the Gospel in a far larger area than Paul could have done on his own. And just to be fair to the church at Thessalonica, plugging in from the rest of Scripture, when Paul writes his letters to the Thessalonians, he describes them positively saying, 1 Thessalonians 1:6 You became imitators of us and of the Lord; in spite of severe suffering, you welcomed the message with the joy given by the Holy Spirit. 7 And so you became a model to all the believers in Macedonia and Achaia. 8 The Lord's message rang out from you not only in Macedonia and Achaia– your faith in God has become known everywhere. Therefore we do not need to say anything about it, 9 for they themselves report what kind of reception you gave us. They tell how you turned to God from idols to serve the living and true God." Paul worried for how a church he'd left without sufficient grounding would hold up. Timothy traveled back there to find out how they were doing.
It must have been hard for Paul to get started in ministry only to have to pull up stakes and run for his life, leaving behind churches over which he'd pray and grieve with concern. But this is how God works. Paul planted. Others watered. And God made these churches grow.
They grew by doing what came naturally to the Bereans. Being noble. We can grow by deciding to be like the Bereans.
To receive teaching with both discernment and eagerness.
Eager to learn what it means that Jesus is the Christ.
But discerning enough to check it out with the rest of Scripture, not buying the lies that our culture and even Christian quacks might try to sell.
To humble ourselves. To repent and accept our need for salvation….because it's something that we can't earn. Noble for the Bereans meant stepping down from their worldly position to accept that they needed Jesus.  They knew it because they knew God's Word.
Yes, in all these ways, we will grow if we decide to be like the Bereans.