God is a straight-down-the-middle kind of God. He gives the Truth and He expects obedience to it…straight down the middle. Take the narrow way, centered on Christ. With the Law, obey it all. Don't flavor it right or left. Don't massage it to make it more hawkish or pacifist. Don't make it more capitalist or socialist. Don't radicalize it or weaponize it. Obey it…just as it is…straight down the middle.
Unadulterated Truth.
In our compromiser-culture, this just doesn't choke down all too well.
It kind of sticks in the ol'craw. Negotiate a better middle ground between your truth and my truth. Walk across the aisle, or if that doesn't work, yell f-bombs at the other side, spit in their faces, and intimidate the bejesus out of them until they knuckle under. (What a world.)
Into such chaos and darkness, God shines a light, calling us to faithfulness, and He gives us the boldness to do it.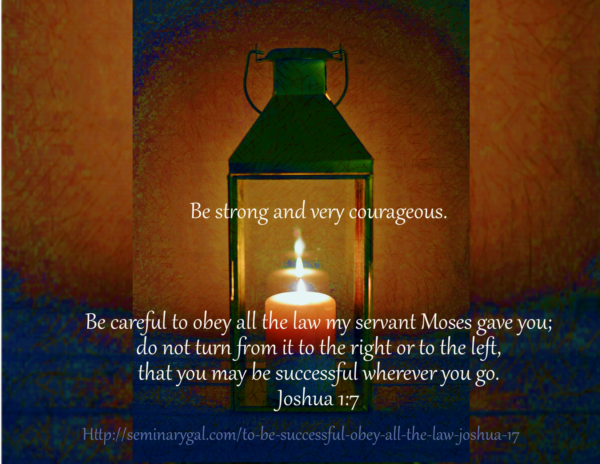 .
Joshua 1:7 Be strong and very courageous. Be careful to obey all the law my servant Moses gave you; do not turn from it to the right or to the left, that you may be successful wherever you go.
It's interesting that when God commissioned Joshua (Joshua 1:1-9), He commanded strength and courage, over and again. It'd take that to obey God's Law when faced with a pagan culture. It's no different today.
Returning to our idea of absolutes, think about this:
What does compromise do to the Truth?

What does a compromise on the Truth do to faith?

W

hat does compromise of God's Truth and our faith do to our success? If you have time, go back to the link of Joshua 1:1-9 and look at all the absolutes.

Think back on this past week

with Pastor Brunson being freed from captivity in Turkey. What resources did God give to Pastor Brunson, his family, our President, and each of us to remain faithful?

How should we react when facing a culture demanding constant compromise or embrace of what others believe in the name of tolerance?
===
We praise You, Lord, for the release of Pastor Brunson and his safe return to the United States. We pray for Your Holy Spirit to shower his whole family with Your grace as they transition to being reunited and the inevitable challenges after time away. We praise You, Lord, that Your Name was lifted in the Oval Office in the White House, in our Nation's Capitol, for all the world to hear and see. We ask for Your strength and the courage which comes from Your Holy Spirit to keep us safe, our eyes fixed upon You, to witness to Your goodness and Truth in the days to come. Protect us by the power of Your Might. Keep us centered and grounded in Your Truth now and always. Amen.