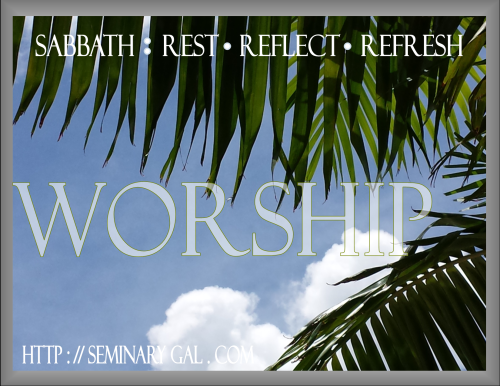 On this Palm Sunday, consider the words of Scripture as you rest, reflect, refresh and worship:  John 12:12 The next day the great crowd that had come for the Feast heard that Jesus was on his way to Jerusalem. 13 They took palm branches and went out to meet him, shouting, "Hosanna!" "Blessed is he who comes in the name of the Lord!" "Blessed is the King of Israel!" 14 Jesus found a young donkey and sat upon it, as it is written, 15 "Do not be afraid, O Daughter of Zion; see, your king is coming, seated on a donkey's colt." 16 At first his disciples did not understand all this. Only after Jesus was glorified did they realize that these things had been written about him and that they had done these things to him…23 Jesus replied, "The hour has come for the Son of Man to be glorified. 24 I tell you the truth, unless a kernel of wheat falls to the ground and dies, it remains only a single seed. But if it dies, it produces many seeds. 25 The man who loves his life will lose it, while the man who hates his life in this world will keep it for eternal life.
Tomorrow we resume ReKindle, the 2016 Lenten devotional series from Seminary Gal.
To receive these devotionals to your email inbox throughout Lent, please fill in your email address in the space provided on my Home Page in the sidebar (right) and respond to the verification email.  If you already receive devotionals and articles, no need to do anything else.  You'll get them automatically.  Thank you!  Or log onto the SeminaryGal Facebook page and see them reprinted there.
Acknowledging that former years' devotional series remain popular, Be Still and Know that I AM God can be obtained through the archives beginning in March 2014 and With Christ in the Upper Room  is archived beginning February 18, 2015.