Every once in a while, God gives us a profound spiritual lesson in the form of juxtaposition, events of eerie similarity yet contrasting spiritual points by their very nature.
It happened when Mother Teresa died (5 September 1997) at around the same time as Princess Diana (31 August 1997).  The world grieved more at the loss of a beautiful princess and young mother of two who worked for the benefit of many secular charities than at the death of the spiritually beautiful Mother Teresa whose work among the lepers in India will be revealed by God someday as a lasting spiritual legacy of divine beauty.  The love of God in Christ Jesus had been shown in Mother Teresa's daily actions of humility and service.  Were we right to grieve both?  Absolutely! 
The manner in which we grieved, however, spoke more about us and what humanity values than it did about them.
The same type of juxtaposition happened quite recently with the death of 18-year old Michael Brown in Ferguson, MO.  The facts of the story are still emerging, but he was technically unarmed (i.e. not in possession of his own gun), he was leaving a convenience store which he had just robbed of cigarillos commonly used for making blunts, he had marijuana in his system, and he was a towering 6'4" and weighed around 290 lbs.  He was shot 6 times by a uniformed policeman, Officer Darren Wilson, who happens to be white.  The grand jury will begin listening to the facts of Brown's death and will make a determination whether this use of force merits an indictment and criminal charges against Wilson or whether it was justifiable in light of all the facts, many of which are still unknown to the public.
Brown's death sparked riots and looting and venting of rage and charges of racism despite few facts being known.  Michael's parents, Lesley McSpadden and Michael Brown, Sr., appeared on television with the Trayvon Martin attorney Benjamin Crump.   "We don't want no violence," Brown Sr. said. "Michael would have wanted no violence. We need justice for our son."  http://www.ksdk.com/story/news/local/2014/08/11/michael-brown-parents-ben-crump-press-conference/13923007/
McSpadden pointed out that Michael was her firstborn son and then Crump, the family attorney said this:  "Their baby was executed in broad daylight," he said. "Executed before he was a man. We will not be silent. We will stand up."  Then, Crump asked if anyone has "any video evidence to please turn it over to law enforcement."
Here's the juxtaposition: 
James Foley, age 40, photojournalist, was in fact executed in broad daylight by ISIS militants.   He was the firstborn son of his parents, John and Diane Foley.  They appeared on television, too.  Their tribute for their son spoke powerfully about their son's passion in life, saying "love and compassion had drawn her son to cover the plight of the people in Syria, which has been embroiled in a violent conflict for the past several years." http://www.chicagotribune.com/news/nationworld/chi-james-foley-parents-pope-20140822-story.html
John and Diane Foley share the same last name and have 2 other children, Michael and Katie, also with the same last name.  No one has looted anything.  No charges of racial hatred toward Arabs, or even Islam, have boiled over into riots in the US.  The Tribune also reported that Pope Francis called family and expressed his condolences.  The Pope "said this week that Western countries would be justified in acting to stop the "unjust" aggression."
The family continued to applaud the virtues of their son's attitudes and behaviors in life saying,
Pope Francis, like Jesus, loves, like Jim. He understood Jim's heart," Diane Foley said of her son, who "was able to draw strength from prayer" during his capture….We must stand together," Diane Foley said. "Good and love and all that is free in the world must be together to fight the evil and the hatred."
 Two young men, one 18 and one 40.  Neither to see the fullness of days.  They both died too young.
Two families with siblings, but both the deceased were their family's firstborn sons.
That's what's common.
What's the juxtaposition?
One was black.  One was white.  But that's not the point.
One had just committed a robbery.  One was engaging in his life's work and was kidnapped twice in the process.
One, we're told, had justifiable reason to have rage and a deep mistrust of authority because of American institutional racism.  The other had justifiable reason to be afraid and mistrustful because he was singled out for beatings and mock executions because he was an American, but chose to continue with his moral imperative to help others by communicating to the world their plight.
One family showed up on TV with a lawyer demanding "justice" though they do not know the facts.  One family showed up on TV praising their son's devotion to doing good and pleading for good and love and freedom to fight evil and hatred.
One family had Rev. Al Sharpton come to the scene and even to participate in Monday's funeral as the racial divide became more pronounced.  Articles surfaced everywhere about white privilege and white abuse of power and how racist whites are, even so far as to refer to racism as genocide, posing for photos on Time Magazine's cover as re-enacting the killing, "hands up don't shoot" and stand up and don't be silent.  One thing the Rev. Al Sharpton did not do among all his fundraising and voter registration is to preach Jesus, unity in Christ, or His peace that passes all understanding.   One family stood tall and talked of the beautiful person their son was, pleaded for the national community to stand together, drawing their personal strength from prayer.
One family sunk to sensationalism with a lawyer who is out to make a name for himself, calling Michael Brown's killing an execution to enflame emotions.  One family rose to the occasion and preached love.  Understandably they are reticent about referring to how their son died (which was in fact and in every sense of the word an execution) and instead they pray for the international community to come together so that others still held for ransom do not suffer the same fate as their son, Jim.
One family demands a video and their supporters want all police to be wearing video cameras at all times.  One family probably wants to put out of their minds that a video of their son's beheading ever surfaced on the Internet, and that others have seen it probably weighs heavy on their hearts.  A video is no consolation for them.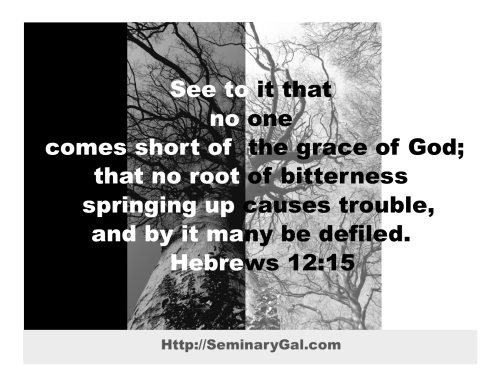 Why do I bring up this juxtaposition?  Because one family was black and one was white?  No.  Because it tells a lot about us as Americans.  Perhaps we'd all be wise to ask ourselves about these things:
In what ways does white privilege or black rage communicate a judgment about others and what their lives must be like?
If I were to have white guilt (yes, I am white), or if I were to either regret or revel in white privilege, what does that communicate about my view of my Creator?  What about my view of Who owns everything and only asks that we be wise and loving stewards of what He has given us and asks us to seek ways to bless others?
Why do Christians happily stand in a corner with Rev. Al Sharpton (who does not preach Jesus only justice), or go to march in protests even when they don't know the facts?  Does doing some "hands up don't shoot" for 15 minutes of fame on camera make it true, and if it's a lie, does either personal fame or falsehood honor Christ?  Or rather, does fanning flames of hatred dishonor His Name?  What do you think God's view is of pastors, and yes Christians, who do this kind of thing?
What is the root cause of unhappiness in the black community?  What about the root cause of unhappiness in the white community?
Which will serve a person better when problems happen: the strength of faith in Christ, or faith in the political process?
What role does the truth serve?  What about love?  How do we know Truth and Love?
If faith, hope, and love are three prominent Christian virtues, what are bitterness, rage, and resentment?
Why are so many people willing to believe that our law enforcement (servants of the public interest) are evil and yet many are still not willing to call ISIS evil?  Can evil actually be subdued or contained or must it be defeated?  What did Jesus say?  What did Jesus do?  What's He going to do when He returns?
Letting angry people loot innocent people's stores (repeat, innocent people's stores) happened.  Does giving angry people room to vent their rage against innocent people encourage lawless personally self-indulgent behavior, or does it bring glory to God?
Why has race become political at all–especially for Christians–when the Bible doesn't make it that way?
I could think of a million more questions about race, mistrust, love, faith, frauds, saints, etc.  Because when God gives us such a powerful contrast, we're wise to ponder why.  Take these life events and look deep beneath the surface for root values that the Bible calls us to develop in the Christian life…and then, take a really good look at what the Bible says about perpetuating divisions, anger, and any bitter root.  The world cannot be expected to appreciate this, but Christians beware, every minute of your walk with God is being recorded, not with a video, but in the book of Life.
Hebrews 12:15 See to it that no one comes short of the grace of God; that no root of bitterness springing up causes trouble, and by it many be defiled.