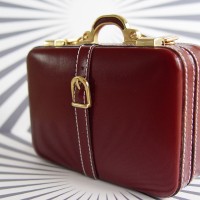 When we travel somewhere, we carefully pack our suitcases.  We assemble our supplies in a tiny plastic bag so we can make it through airport security.  We take action well before our journey to ensure we will get on the plane with our carry-ons.  We have our destination in mind. 
In a similar way, spiritual preparation means we look at where we are now and where we're going.  We have seen in previous devotionals our need to repent and be made holy.  Now the question is how?
With our destination in mind, we will shift our focus to how to become consecrated (set apart, holy).  Our destination is the Way of Holiness referred to in Isaiah 35.   Unlike the arid desert of testing, the desert changes when it receives rain from heaven. 
Isaiah 35:1 The desert and the parched land will be glad; the wilderness will rejoice and blossom. Like the crocus, 2 it will burst into bloom; it will rejoice greatly and shout for joy. The glory of Lebanon will be given to it, the splendor of Carmel and Sharon; they will see the glory of the LORD, the splendor of our God…
Here we see the Way of Holiness and the result of it: everlasting joy. 
Isaiah 35: 8 And a highway will be there; it will be called the Way of Holiness. The unclean will not journey on it; it will be for those who walk in that Way; wicked fools will not go about on it. 9 No lion will be there, nor will any ferocious beast get up on it; they will not be found there. But only the redeemed will walk there, 10 and the ransomed of the LORD will return. They will enter Zion with singing; everlasting joy will crown their heads. Gladness and joy will overtake them, and sorrow and sighing will flee away.
There are many spiritual exercises we can do in order to be fit to walk in that Way.  Our daily encouragement focuses now on developing a fitness plan to get us ready for walking with God on His path to everlasting gladness and joy. 
It's not a sprint to Easter, but a marathon of life on the Way of Holiness—God's highway in the wilderness has been prepared.  Now we begin walking in this Way.