Contentment.
There are few things in the Christian walk that make me squirm as much as contentment.  I don't like to think of myself as a malcontent, but too often, I am.  I have unmet desires, unfulfilled hopes, unattained dreams—my days are filled with these things.
But that's not what makes me a malcontent. 
What defines malcontentedness is how I answer this question:  Whose expectations am I seeking to have met?  The Apostle Paul tells Timothy "But godliness with contentment is great gain. For we brought nothing into the world, and we can take nothing out of it.  But if we have food and clothing, we will be content with that" (1 Timothy 6:6-8).
Here is the key:  I'm not contented when I expect things out of God that I have no right to expect.  God is not obligated—in any way—to grant my three wishes…or five or one. 
This is why Paul says that "godliness with contentment is great gain."  When I trust God fully to give everything I need to live a life that honors Him, my job is to live that life.  He knows what I need.  And He knows the desires of my heart. 
And God is able to make all grace abound to you, so that in all things at all times, having all that you need, you will abound in every good work (2 Corinthians 9:8).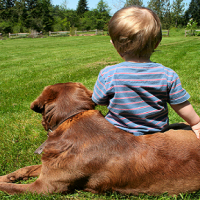 This is godliness with contentment.  Not my doubting the resources or the goodness of God.  Not my being God's backseat driver.  But trusting Him and taking Him at His word.
Trust in the LORD and do good; dwell in the land and enjoy safe pasture. Delight yourself in the LORD and he will give you the desires of your heart.  Commit your way to the LORD; trust in him and he will do this:  He will make your righteousness shine like the dawn, the justice of your cause like the noonday sun.  Be still before the LORD and wait patiently for him.  Psalm 37:3-7b.
Can we commit ourselves to God? 
Trust in Him? 
Delight in Him? 
Wait patiently for Him? 
Be content in Him?
May the God of peace, who through the blood of the eternal covenant brought back from the dead our Lord Jesus, that great Shepherd of the sheep, equip you with everything good for doing his will, and may he work in us what is pleasing to him, through Jesus Christ, to whom be glory for ever and ever. Amen.  Hebrews 13:20-21