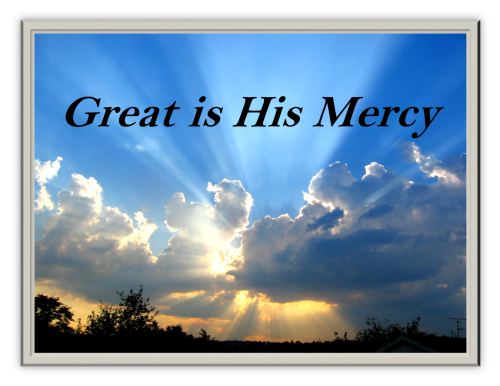 Dear friends of the ministry at Advocate Condell Medical Center,
During the month of July, let's glorify God as we explore how Great is His Mercy!
For Your mercy is great above the heavens, And Your truth reaches to the clouds.
Psalm 108:4
Preachers, please select a date and a text that reminds us of the greatness of God's mercy to us.   As always, thank you for the way you are continually blessing the patients and staff at Advocate Condell.
In His service, Barbara <><
| | |
| --- | --- |
| Date | Preacher and Text |
| July 7 |  Bill Slater |
| July 14 |  Bill Slater |
| July 21 |  Barbara Shafer |
| July 28 |  Bill Slater |