The Incarnation was God's answer and man's only hope.  If anything created could have saved us, then God was a fool to do it Himself.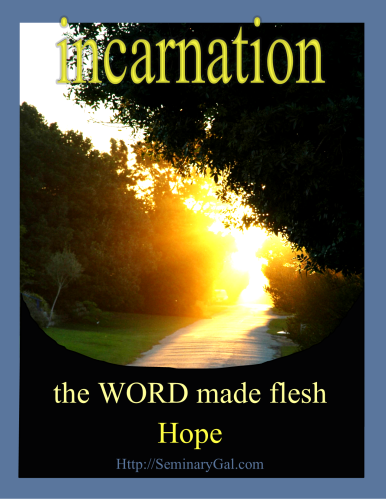 Think about that statement for a moment.
Now think about all the things we think are going to save us:
exercise

diet

health care

concern for the planet

jobs and the economy

gold

elections
Certainly you can add your own ideas to that list.
Unless God is the only point of hope for you, the list contains created things.  Even if some of the created things were done by created beings.  And yet think about it: none of those created things are going to save us.
Death still happens because sin still happens. And why does sin still happen?  Because we have a sin nature.
It takes God to redeem our sin nature.  And here is our hope…not in something created, but in the Eternal Word made flesh.  Our Hope is in Christ Jesus.
In His Incarnation. Nothing created could do it.  So, God did it Himself.
Thought for the day: God's holiness and our sin are such opposing opposites that God had to save us Himself.
Questions for reflection:
When a person insists on doing something himself, what are some of the reasons?
How is God doing it Himself different?
How is God's eternal and infinite being sufficient to save all who are willing to be saved by faith?
======
Incarnation (2015 Advent Devotional Series) began November 29th.  By way of reminder, if you haven't signed up yet, you can receive these devotional studies in your email throughout Advent 2015 by entering your email address on the SeminaryGal.com home page in the space provided in the sidebar.  Or "Like" the SeminaryGal Facebook page to access them there.  If you like these devotionals, I'd really appreciate your letting others know so I can continue to spread the Good News far and wide.  Blessings to you, in Christ always, Barbara <><