"I'm facing an uphill battle," I said. He replied, "All battles are uphill. Downhill, it's called a slide, a cake-walk, inevitable, or gravity."
He was a WWII vet and I think he knew what he was talking about. It's also a good picture of what today's Scriptures (Romans 7:13-25) are saying.
I personally find today's Scriptures among the most encouraging passages in the whole Bible. For those of us who fight perfectionism at every turn and who desire to live impeccable lives, we hate the inevitable slide or gravity pulling us down from our desire to do what is right. Paul knew what it was like and had that same "Aaargh!" sentiment that many of us feel when we fall short of our desires. It's a relief that I'm not alone in my struggle to fight the uphill battle and the frustration at failures that come with it.
If I died with Christ and am born again to live a life of holiness, then why is it so hard?  There's a war going on until we go home to Jesus or He returns to us. The warring factions, ironically, are both me!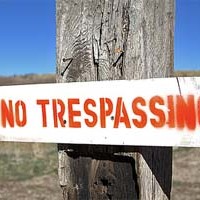 On the spiritual side, this is the person I want to be, and the opposing side is sinful person I am by nature. Like gravity, the sinful nature constantly pulls me downhill. It's easy to slip, to slide, to take the cake-walk rather than the hard road. Unchecked, I inevitably careen toward chaos.
For Paul, as a Jew, as for us today, the uphill battle to live a righteous life still leads to defeat. Yes, it's hard work to fight the uphill battle. And for those of us who try and fail again and again, it could be cause for despair. This would remain the case if Act 1 of redemption history (the giving of the law) was all we had; if the sacred space was simply cordoned off as No Trespassing so that we were prevented from accessing it.
Romans 7:24 What a wretched man I am! Who will rescue me from this body of death? 25 Thanks be to God– through Jesus Christ our Lord!
But it's good to know that we have someone who has rescued us from this body of death: Jesus. He fought the uphill battle and won the decisive victory over sin and death. For those of us who try, but fail time and again, Jesus reassures us that–for Jew and Gentile—He died once for all of us. We can know that our fighting the uphill battle is worth it, and He offers forgiveness for the times we fail. That's good news indeed!
* * *
Give it up for Lent: Despair at surrendering to our sinful selves
* * *
For further study:
1. To what extent was it even more frustrating for the Jews who had been given the Law?
2. Do you ever picture yourself as walking around in a body of death? How might it change your view of the condition of humanity and the promise of eternal life?
3. How does the picture of slavery to sin and slavery to God's law leave the Jew with a "Catch-22" (they have been given the Law, but cannot keep it)? What is the way out for Jews and Gentiles alike? Give thanks to God that Jesus rescues us from impossible, uphill battles.