In his "I Have Dream" speech, Reverend Martin Luther King said "I have a dream that my four little children will one day live in a nation where they will not be judged by the color of their skin but by the content of their character. I have a dream today!"
I can only imagine how appalled he would be seeing his dream dashed and replaced by a new nightmare of race relations today in America.
In a post I wrote in 2016 on Resurgence that I saw on the horizon for the black community, I profiled Shelby Steele who wrote "Everybody is under threat of stigmatization. Blacks are fanatical about who's really black and who isn't. Whites are fanatical about whether they're racist or whether they're not. Nobody is seeing each other as simply as human beings…" 
Simply as human beings. 
Wow.  How on earth did we stray so far afield? 
Where is our humanity as a color-full society, not one that is color-blind? 
Seriously, are the only blacks in America worth lauding those with mile-long rap sheet, meth and fentanyl in their systems, and who get injured or killed through—knowingly or drug-induced—resisting of arrest?
No, no, and no! If I were a black American, which I am not, I'd be profoundly offended at the lauding of rebels and criminals while dismissing the absolute multitude—DON'T MISS IT—ABSOLUTE MULTITUDE–of overcomers and role models who are the glory stories abundant in—and for—the black community. Were I to be counted among the cherished majority of black Americans, those law-abiding, successful, and godly ones, I'd resent being lumped in with anarchists and looters…indeed with evildoers and murderers.
Character matters.  That's what counts with God.
In a similar way, as a white American, I don't want to be lumped in with all those evildoing whites throwing Molotov cocktails as if we're all the same! We are not!  Character matters! That's what God is looking for us to display…increasingly as Christians, as the Body of Christ…we will display…HIS CHARACTER.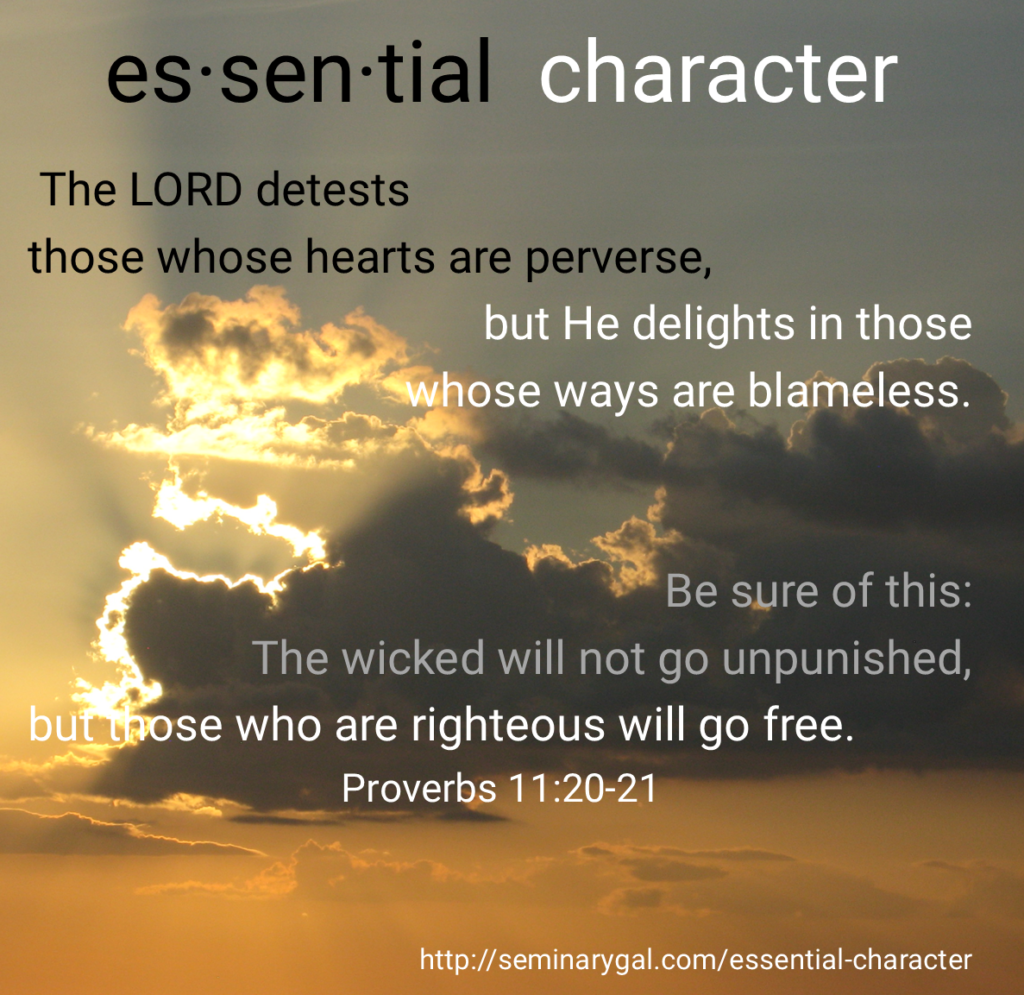 The LORD detests those whose hearts are perverse, but He delights in those whose ways are blameless. Be sure of this: The wicked will not go unpunished, but those who are righteous will go free. (Proverbs 11:20-21)
It's character that's essential.  Color is just a plus for a beautiful diverse community in heaven someday. 
Therefore, I will applaud God's workmanship in every color….because our Maker is perfect and He creates to perfection! Red, brown, yellow, black, and white, all are precious in His sight.  Or so the children's song goes.
So I pray as the Apostle John wrote, but directing our prayer to our Savior.  Father God, we praise You for sending our Savior, Your Son. Lord Jesus, we thank You.  "Now we are children of God, and what we will be has not yet been made known. But we know that when You appear, we shall be like You, for we shall see You as You are. All who have this hope in You purify ourselves, just as You are pure. Everyone who sins breaks the law; in fact, sin is lawlessness.  But we know that You appeared so that You might take away our sins. And in You is no sin. <PRAISE THE LORD!>
No one who lives in You keeps on sinning. No one who continues to sin has either seen You or known You….do not let anyone lead us astray. The one who does what is right is righteous, just as You are righteous. The one who does what is sinful is of the devil, because the devil has been sinning from the beginning. The reason You appeared was to destroy the devil's work. <PRAISE THE LORD!>
No one who is born of God will continue to sin, because God's seed remains in us; we cannot go on sinning, because we have been born of God. 
<PRAISE THE LORD!>
This is how we know who the children of God are and who the children of the devil are: Anyone who does not do what is right is not God's child, nor is anyone who does not love their brother and sister. (1 John 3:2-10)


Lord Jesus, protect us and preserve us in this dark hour so that we may testify to the essential character of those born again. We love You, Lord. Amen.