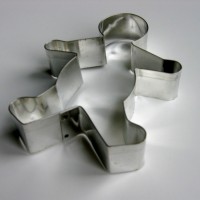 Isn't it wonderful that when God set out to create human beings, that He made us each to be individuals?  No cookie cutter, mass-produced, dime-a-dozen clones.  Each one of us is handcrafted.
Beyond that, each of us is handcrafted for a purpose.  And while we are each gifted with personalities, talents, and abilities to do the very work we were created to do, we weren't created as individuals simply to supply a worker-bee role with able bodies.  We were created as individuals–not just to DO but to BE. 
Maybe your voice isn't like a songbird, but God wants to hear your voice because it is the sound of your BE-ing.  God wants to see your smile—not because it's dental perfection—but because it's an outward demonstration of joy in your BE-ing.  God wants for you to pour your tears out before Him when you're sad because this too is a part of your individual life, your BE-ing.  Even the scars of our lives—the marks on our bodies and emotions—are part of the BE-ing that make each of us unique from every other human on the planet.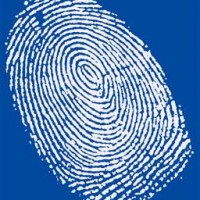 I've been thinking about this a lot.  As of this writing, I'm recovering from having a basal cell carcinoma lesion removed from my face.  Once the pain and swelling go away, there will be a scar (hopefully it will not be too noticeable).  But for Christians, these scars are our stigmata—the marks of life—as we pick up our cross and follow Christ on a journey of BE-ing in a fallen world. 
Every scar represents a moment of trust that God is my Savior and He carries me through.
I have already been a Cancer Survivor and these scars from surgeries over the years form something like the fingerprint of God, yet unique to me. 
They are marks reminding me of how my anger at God was transformed by tears and His reassurance into trust.  If this world were the destination, my anger at God would be more enduring.  I would question, "Why me?" and ponder the unfairness of it all.  But instead I trust.  I trust that I have been made with love.
It is written: "I believed; therefore I have spoken." With that same spirit of faith we also believe and therefore speak,  because we know that the one who raised the Lord Jesus from the dead will also raise us with Jesus and present us with you in his presence.  All this is for your benefit, so that the grace that is reaching more and more people may cause thanksgiving to overflow to the glory of God.  Therefore we do not lose heart. Though outwardly we are wasting away, yet inwardly we are being renewed day by day.  For our light and momentary troubles are achieving for us an eternal glory that far outweighs them all.  So we fix our eyes not on what is seen, but on what is unseen. For what is seen is temporary, but what is unseen is eternal."        2 Corinthians 4:13-18
The destination is not this earth, this body, this job, or this competition.  The destination—eternity with Jesus—will involve a new earth, a new body, renewed purpose, and a purified spirit.  It will be the endless BE-ing that I was Created to BE.  Unique to me, and perfected in Christ.