Jesus was gaining popularity, and it was not a happy thought for Him.  He knew the dangers of the crowds, their fickleness, and their power, relatively speaking.  He refused to let their ideas of His kingship take over.  Their idea was king-by-force and multiplied loaves and healings every day!  Overthrow those Romans!  No more worries!  We're all behind you, and we'll fight to make it happen so we can be on Easy Street!  That's not His mission: being an earthly king for a few years for people's comfort.  His mission is spiritual and eternal, so He surveys the crowds and decides to thin their numbers to a more faithful following as He works His way to Jerusalem and His goal.
Luke 14:25 Large crowds were traveling with Jesus, and turning to them he said: 26 "If anyone comes to me and does not hate father and mother, wife and children, brothers and sisters– yes, even their own life– such a person cannot be my disciple. 27 And whoever does not carry their cross and follow me cannot be my disciple.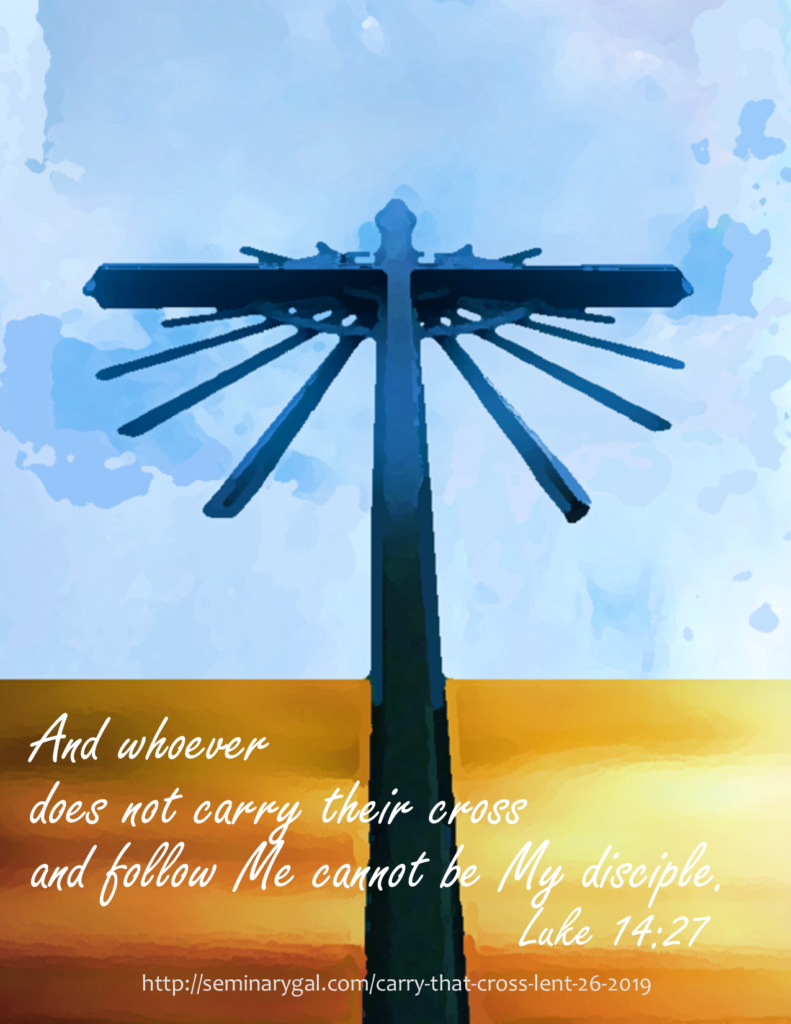 Hate their family?  Hate their own life?  Carry a…what?  Maybe that's not what He said.  Some of them began grumbling about what that meant and didn't like those ideas at all!
Jesus was satisfied. It had its desired effect.
Think about it:
Why is Jesus' actual Kingship superior to any the people could have imagined?
Not everyone has excuses for not following, but many have priorities that differ from following Christ with a whole heart. What priorities does Jesus outline?
All three synoptic Gospels contain this passage about discipleship. What special significance is there in Jesus' bringing up a cross?
How does that relate to discipleship and priorities? Read Matthew 16:21-27 for insight.
Thank You, Lord Jesus, for Your faithfulness all the way to the Cross. Thank You for modeling for us what it means to love and serve others! Thank You, Holy Spirit, for guiding our priorities to more closely align with Christ's as we continue to follow Him. Thank You, Father, for giving us strength when carrying our cross brings sufferings that we cannot handle apart from You. Thank You, Lord Jesus, for taking our yoke upon Yourself and giving us blessed rest. Amen.
If you're already signed up on my Home Page sidebar to receive posts, you'll get the 2019 Lent Devotionals automatically. Or you can "Like" Seminary Gal on Facebook and they'll be delivered to your Facebook news feed. If you haven't signed up, today is a great day to do so. Advent and Lenten devotionals remain among my most popular offerings. You don't want to miss this great look at the Easter story to prepare your heart for Easter! Understanding that prior years' devotionals remain popular,