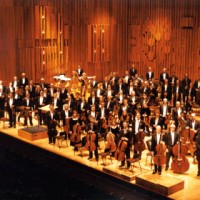 Well, this one takes the cake.  I decided to watch the London Symphony Orchestra perform my favorite selection from Handel's Messiah. (Hint:  it's not The Hallelujah Chorus.  It's typically a close tie between Ev'ry Valley and For Unto Us a Child is Born, which remains my personal favorite). Watch the video here:   http://www.youtube.com/watch?v=MS3vpAWW2Zc
Beneath a comment someone wrote about the glory of Jesus and the beauty of the King James Bible's text, I simply cannot believe the comment someone wrote in response:
Musician here, who cares about your religious or nonreligious aspects? This is a beautiful piece of music regardless. I will state that I am atheist but I do not regard this as a religious piece of music. Music is universal!"
What rock does this person live under?  Not a "religious piece of music?"  Hello.  It's called Messiah and while there might not be such a thing as a sacred tune and Handel may not have had a sacred purpose of evangelism, nonetheless, the entire libretto is Scripture—The Word of God.
Handel's Messiah was written in a remarkable 24 days after receiving the selected texts from librettist Charles Jennens.  In a letter to a friend, Jennens wrote: "I hope [Handel] will lay out his whole Genius & Skill upon it, that the Composition may excell all his former Compositions, as the Subject excells every other subject. The Subject is Messiah."
Up to this point in our walk through the Lukan birth narrative, Mary may have been thinking that she would give birth to the Messiah, the long awaited deliverer.  But then God blows the whole idea wide open. 
He will be great and will be called the Son of the Most High. The Lord God will give him the throne of his father David (Luke 1:32)
The Son of the Most High.
Most High?  That's God.  Son of the Most High?  That's God's Son.
Suddenly the Messianic expectation is far more than what is humanly possible:  a man growing up and experiencing the powerful favor of God.  No human grows to become God.  That's the stuff of heresies and false religions.  Rather the angel's statement points us back to Isaiah's words in which we see true Incarnation!  
For to us a child is born, to us a son is given, and the government will be on his shoulders. And he will be called Wonderful Counselor, Mighty God, Everlasting Father, Prince of Peace (Isaiah 9:6)