Luke 22:20 In the same way, after the supper he took the cup, saying, "This cup is the new covenant in my blood, which is poured out for you. 21 But the hand of him who is going to betray me is with mine on the table. 22 The Son of Man will go as it has been decreed, but woe to that man who betrays him." 23 They began to question among themselves which of them it might be who would do this.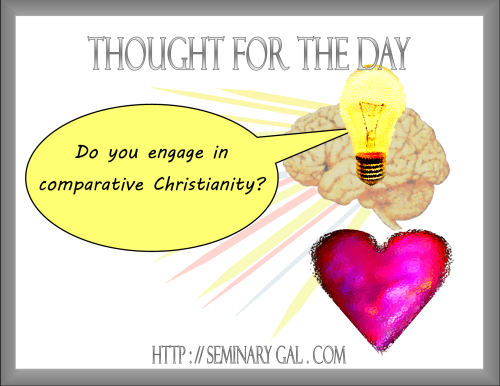 24 Also a dispute arose among them as to which of them was considered to be greatest.  25 Jesus said to them, "The kings of the Gentiles lord it over them; and those who exercise authority over them call themselves Benefactors. 26 But you are not to be like that. Instead, the greatest among you should be like the youngest, and the one who rules like the one who serves.
27 For who is greater, the one who is at the table or the one who serves? Is it not the one who is at the table? But I am among you as one who serves.
28 You are those who have stood by me in my trials. 29 And I confer on you a kingdom, just as my Father conferred one on me, 30 so that you may eat and drink at my table in my kingdom and sit on thrones, judging the twelve tribes of Israel. 31 "Simon, Simon, Satan has asked to sift you as wheat. 32 But I have prayed for you, Simon, that your faith may not fail. And when you have turned back, strengthen your brothers." 33 But he replied, "Lord, I am ready to go with you to prison and to death." 34 Jesus answered, "I tell you, Peter, before the rooster crows today, you will deny three times that you know me."
I can't begin to imagine the heaviness of heart among the disciples when Jesus pronounces someone from their small group will betray Him. One of them doesn't have faith that Jesus is who He says He is.
As each one looks inward and outward regarding faith, it changes from whose faith is non-existent to whose faith is the greatest.
In a competition of the faithful, it's only human I suppose to look at it as a horse race. Who comes in dead last—never making it out of the gate—that lowlife betrayer of Jesus whose faith failed! Who wins the race as having a superior faith! The disciples decide to argue all the way to the finish line to be the winner over the others!
Jesus says, Don't do that. There's a better way to have faith that doesn't fail.
Perhaps there was a conversation in which Simon Peter was asserting his superiority and leadership skills and proclaiming his superior faith… or perhaps Jesus just knew Peter's heart and so He turns from group talk to Peter specifically.
Luke 22:31 "Simon, Simon, Satan has asked to sift you as wheat. 32 But I have prayed for you, Simon, that your faith may not fail. And when you have turned back, strengthen your brothers."
Our adversary likes nothing better than to take leaders and turn them to evil. Satan is constantly appealing for God to give someone over to the sifting process of suffering as he did with Job. Satan wants to sift in order to destroy someone (like Satan did with Judas) but God intends that suffering purifies one's faith. How encouraging that Jesus prayed for Peter….that his faith would not fail!
Give it up for Lent: Comparative Christianity
Questions from Luke 22:20-34
What was the outcome of Jesus' prayer? He doesn't say "if you turn back", but…?
What's Peter supposed to do after he turns back?
How do Jesus' words about leaders and serving go together?
How was Peter's ignorance regarding his own actions during the trials of Jesus reflective of a misguided zeal (v. 33-34)?
Jesus comes right out and tells him he's in the cross-hairs, but perhaps Peter felt like (in front of the others) he had something to prove in superior love or devotion. He's got the words of Jesus Himself! How did Peter's actions even here show a wavering faith?
ReKindle is the 2016 Lenten devotional series from Seminary Gal.
To receive these devotionals to your email inbox throughout Lent, please fill in your email address in the space provided on my Home Page in the sidebar (right) and respond to the verification email.  If you already receive devotionals and articles, no need to do anything else.  You'll get them automatically.  Thank you!  Or log onto the SeminaryGal Facebook page and see them reprinted there.
Acknowledging that former years' devotional series remain popular, Be Still and Know that I AM God can be obtained through the archives beginning in March 2014 and With Christ in the Upper Room  is archived beginning February 18, 2015.