1 John 2: 3 We know that we have come to know him if we obey his commands. 4 The man who says, "I know him," but does not do what he commands is a liar, and the truth is not in him. 5 But if anyone obeys his word, God's love is truly made complete in him. This is how we know we are in him: 6 Whoever claims to live in him must walk as Jesus did.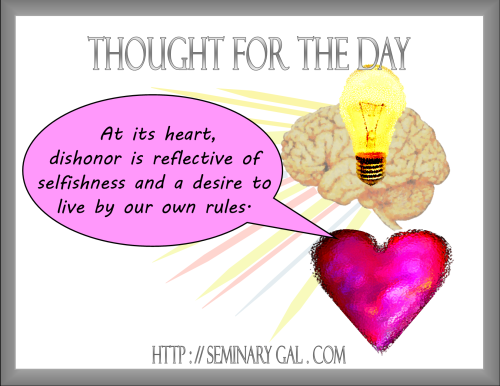 Obedience is genuinely foundational to the Christian life. And yet obedience, honor, and respect have been on the decline in American life for decades. As our view of the Bible and God's authority have become degraded, it's not surprising that our relationships with each other have declined in honor and respect. At its heart, such dishonor is reflective of selfishness and desire to live by our own rules. We must rekindle our view of Scripture and of God's authority. We must learn obedience. Otherwise, Scripture says we're only lying to ourselves.
Give it up for Lent: thinking you know God by showing up at church for an hour on Sunday
Questions for 1 John 2:3-6
In America, we have spent years avoiding the word liar. Now we hear it everywhere and for everything. What does Scripture say is the definition of liar?
What litmus test does Scripture say is evidence of belonging to Christ?
What steps can you take today to become more obedient in your walk with Jesus?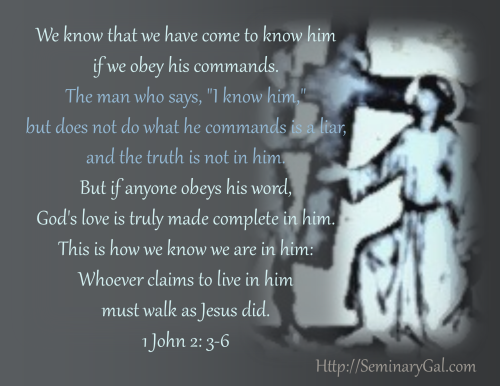 ReKindle is the 2016 Lenten devotional series from Seminary Gal.
To receive these devotionals to your email inbox throughout Lent, please fill in your email address in the space provided on my Home Page in the sidebar (right) and respond to the verification email.  If you already receive devotionals and articles, no need to do anything else.  You'll get them automatically.  Thank you!  Or log onto the SeminaryGal Facebook page and see them reprinted there.
Acknowledging that former years' devotional series remain popular, Be Still and Know that I AM God can be obtained through the archives beginning in March 2014 and With Christ in the Upper Room  is archived beginning February 18, 2015.