A perfectly imperfect plan…ruined!  Reuben had been off somewhere while his brothers were making plans (to foil the plan they didn't even know existed because Reuben had been keeping it secret). 
Genesis 37:29 When Reuben returned to the cistern and saw that Joseph was not there, he tore his clothes.
The tearing of his own clothes—a response of distress—was probably accompanied by an Ancient Near East expletive or a string of them. He hadn't shared his plan with his brothers thinking that Joseph was safe in the cistern.
Genesis 37:30 He went back to his brothers and said, "The boy isn't there! Where can I turn now?"
Their answer wasn't, "If you hurry you might be able to catch up to the traders and buy him back. We just happen to have twenty shekels to contribute toward the cause." Nope. What did they do? Cover up the crime.
Genesis 37:31 Then they got Joseph's robe, slaughtered a goat and dipped the robe in the blood. 32 They took the ornate robe back to their father.
Amazingly enough, they still had the robe. They'd sold Joseph without it. The robe, the robe, the robe. It wasn't the robe his father would want to see. Certainly not dipped in blood.
Meanwhile Joseph was walking his way to Egypt, never to be seen again by the brothers…except he would be. You see, it wasn't really over for Joseph, it was just a scenery change.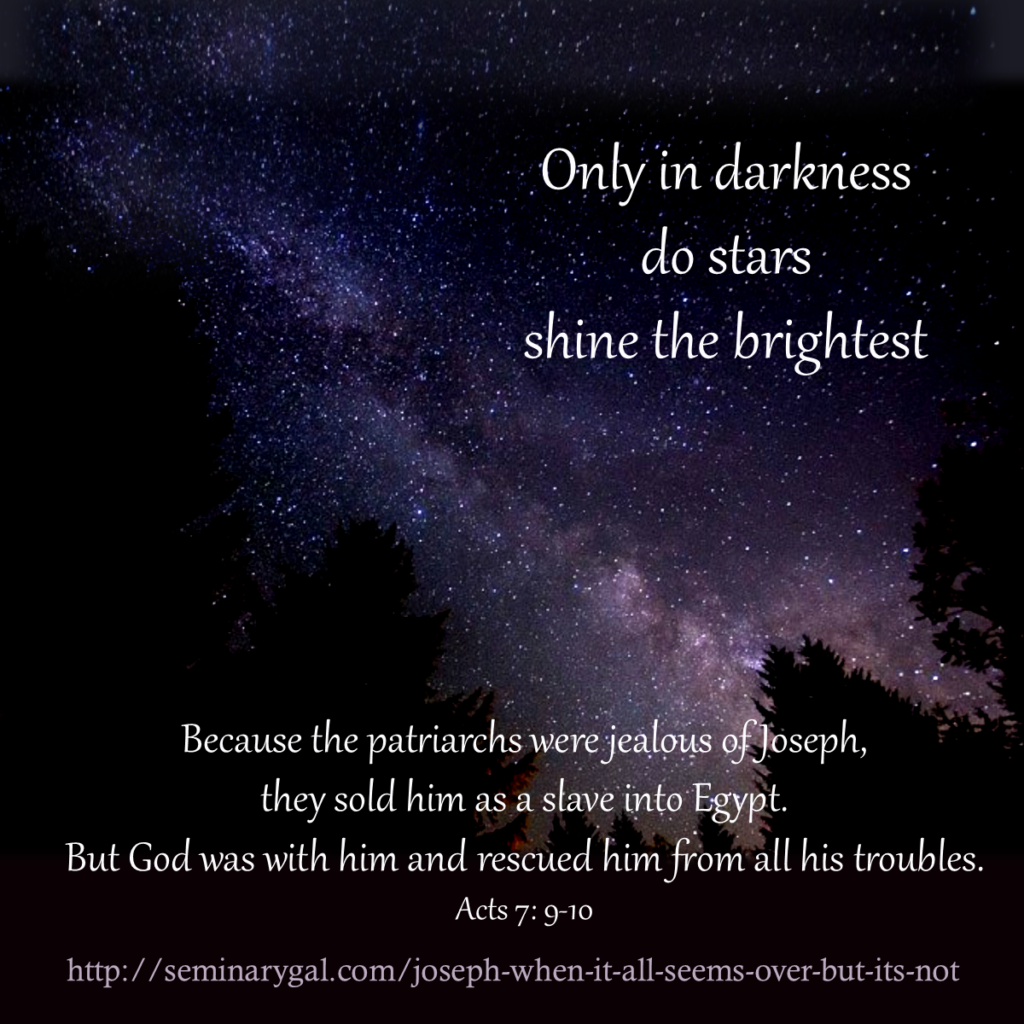 Think about it:
Reuben's plan was secret and imperfect, but whose plan prevailed?
Are God's plans always pleasant and happy? Who in this story today ended up being truly happy?
"Only in darkness do stars shine the brightest." In what way is this playing out in the life of Joseph who will be a star someday for the Jewish people?
Read Stephen's account in Acts 7:5-13. How is Joseph's being sold into slavery part of God's unfolding plan?