So do not fear, for I am with you; do not be dismayed, for I am your God. I will strengthen you and help you; I will uphold you with my righteous right hand." (Isaiah 41:10)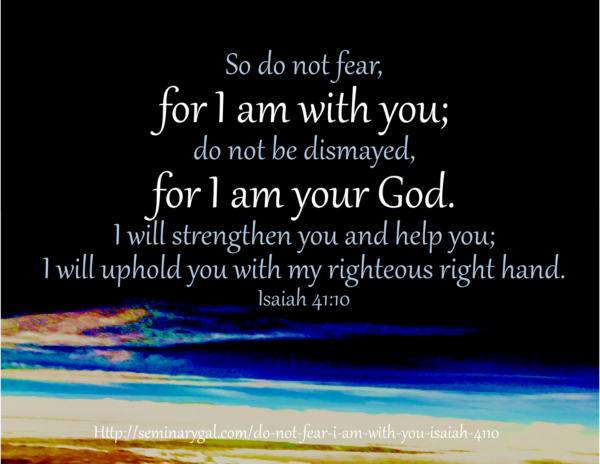 .
Absolutely no fear. Absolutely with His people. Absolutely no dismay. Absolutely no other God. There is no qualification on His strengthening or help. No caveats to His upholding our righteous cause.
Lord God, when our confidence is shaken; when there is fear of the unknown all around us; when the waves keep crashing and the wind keeps blowing; and when the ground feels unsettled beneath our feet as if we are sinking deep into the mire, keep reminding us of the absolute nature of You.
You are God, there is no other (Isaiah 45:18).
You are love, unconditional and pure (1 John 4:16).
You are our peace (Ephesians 2:14).
Our shalom, our rest and our refuge (Psalm 91:1-16).
You are our strength and our song (Psalm 118:14).
You are our salvation! We trust in You.
We will not fear for we know (Psalm 46:1-7) in Whom our confidence rests.
You are righteous. You are holy.
You are completely trustworthy and we praise You, Lord, we praise You!
Amen.