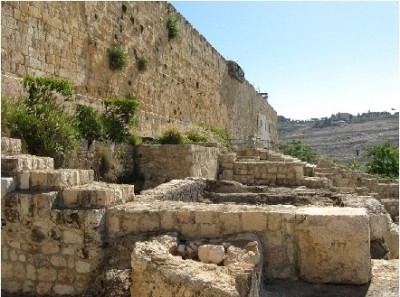 Now is the time to sign up for this year's Lenten Devotionals!
The forty days of Lent begin on Ash Wednesday, February 22nd and continue until April 8th, Easter Sunday.  This year's devotional series for Lent will prepare your heart as you walk the steps that Jesus walked and sing the songs He would have sung on His pilgrimage to the Passover.
Just as stereo speakers give depth to music, we will let Psalms 120-134, The Songs of Ascents, speak to us and inspire us deeply as we see how they applied during Jesus' journey "Up to Jerusalem."  
"As the time approached for him to be taken up to heaven, 

Jesus resolutely set out for Jerusalem."  

(Luke 9:51)
To sign up, enter your e-mail address on my Home page sidebar and devotionals will be sent to your e-mail during the forty days of Lent.