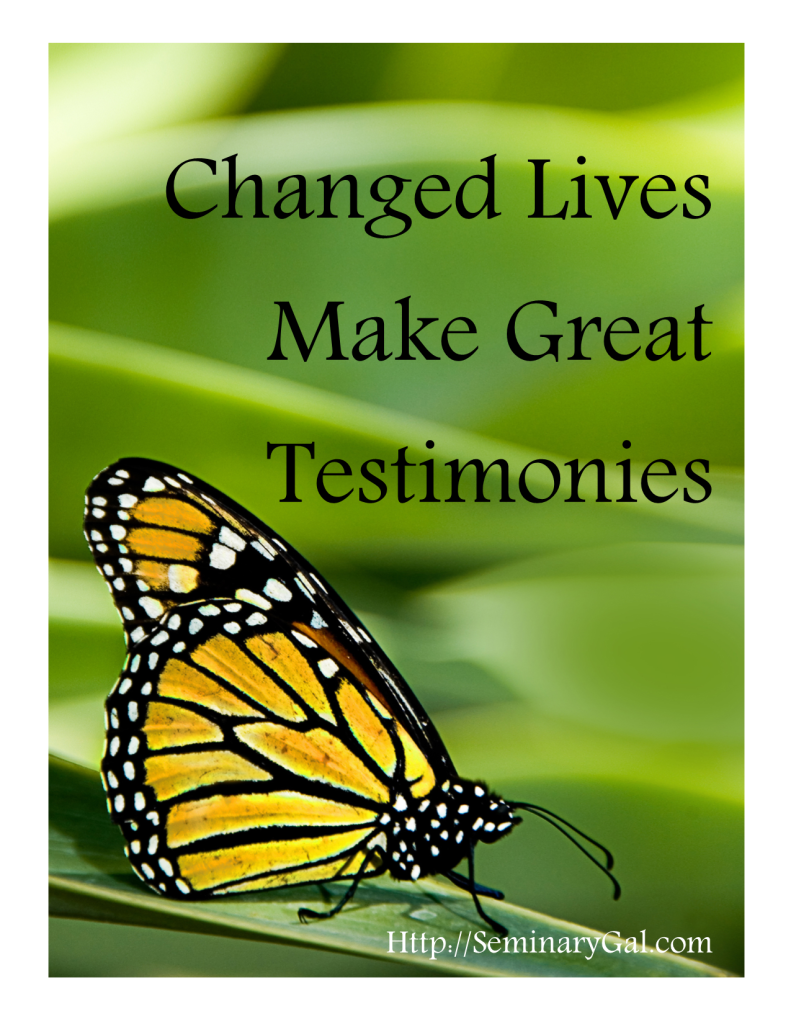 Acts 3:9 When all the people saw him walking and praising God, 10 they recognized him as the same man who used to sit begging at the temple gate called Beautiful, and they were filled with wonder and amazement at what had happened to him. 11 While the beggar held on to Peter and John, all the people were astonished and came running to them in the place called Solomon's Colonnade.
Changed lives make great testimonies.
Each of us becomes changed when we encounter Jesus for salvation and He gives us new life.  In each and every case, the inward change ought to be manifested outwardly.
Questions for pondering:
 When is the last time you were filled with wonder and amazed at something that happened to you?
What changes have happened in your life?  Do you still see these changes?  Do other people see changes in your life?
The Fruit of the Spirit describe some of the growth areas when a person becomes a follower of Jesus Christ. 

Galatians 5:22 "But the fruit of the Spirit is love, joy, peace, patience, kindness, goodness, faithfulness, 23 gentleness and self-control. Against such things there is no law."

If this is your measuring tool, are you finding yourself growing or stagnant?
If you're at a standstill, what do these Scriptures say about how to grow or resume growing? 

2 Timothy 3:16 "All Scripture is God-breathed and is useful for teaching, rebuking, correcting and training in righteousness, 17 so that the man of God may be thoroughly equipped for every good work."  Philippians 4:9 "Whatever you have learned or received or heard from me, or seen in me– put it into practice. And the God of peace will be with you."  Matthew 7:24 "Therefore everyone who hears these words of mine and puts them into practice is like a wise man who built his house on the rock. 25 The rain came down, the streams rose, and the winds blew and beat against that house; yet it did not fall, because it had its foundation on the rock.
As a reminder, Carol Me, Christmas (2014 Advent Devotional Series) will begin November 30th.  If you haven't signed up yet, you can receive these devotional studies in your email throughout Advent 2014 by entering your email address on the SeminaryGal.com home page in the space provided in the sidebar.  Or "Like" the SeminaryGal Facebook page to access them there.