What if God anchored His blessing to something that He knew would be abolished? Would that not be the same thing as a broken promise, a bait-and-switch? I love that God anchors His promises and His blessings in something so powerful that it can never be broken: grace.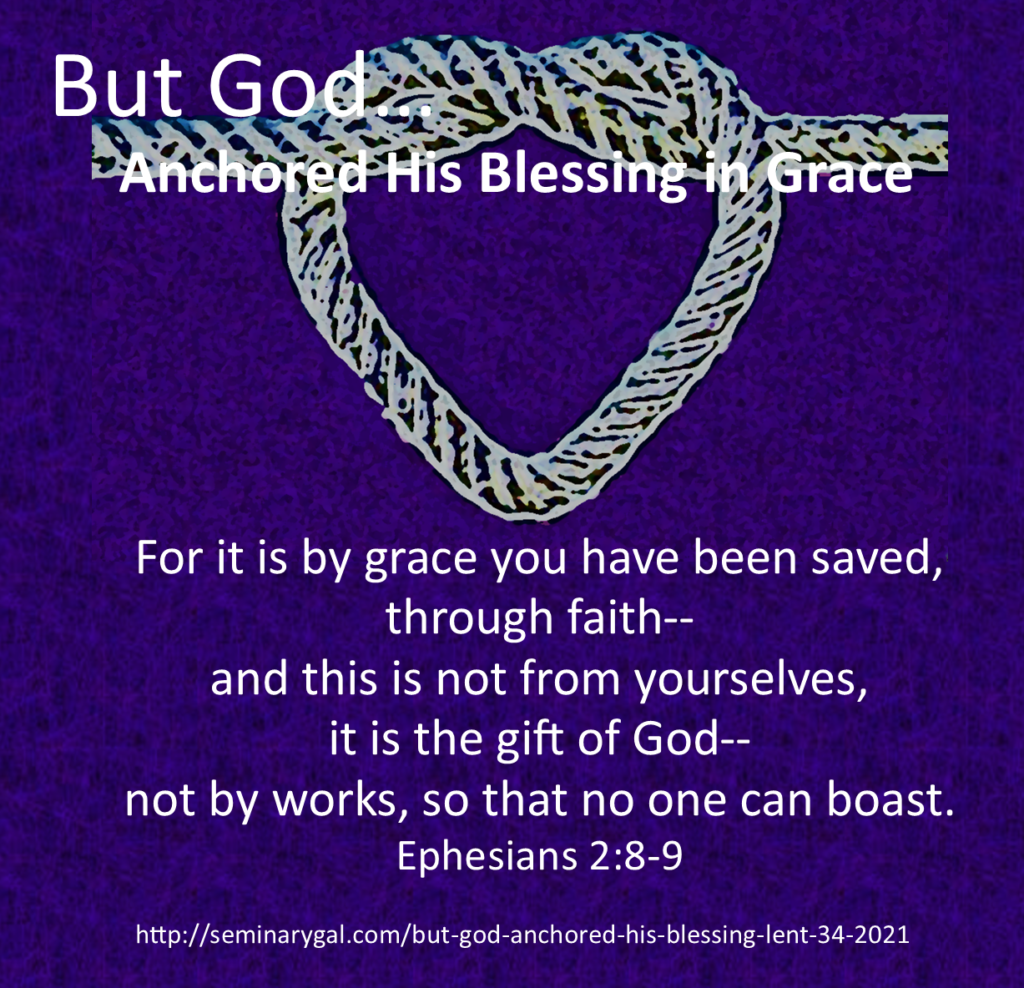 The Apostle Paul says it this way, Galatians 3:14 He redeemed us in order that the blessing given to Abraham might come to the Gentiles through Christ Jesus, so that by faith we might receive the promise of the Spirit. 15 Brothers and sisters, let me take an example from everyday life. Just as no one can set aside or add to a human covenant that has been duly established, so it is in this case. 16 The promises were spoken to Abraham and to his seed. Scripture does not say "and to seeds," meaning many people, but "and to your seed," meaning one person, who is Christ. 17 What I mean is this: The law, introduced 430 years later, does not set aside the covenant previously established by God and thus do away with the promise. 18 For if the inheritance depends on the law, then it no longer depends on the promise; but God in his grace gave it to Abraham through a promise.
If the Jewish Law was what God had anchored His promise in, then Gentiles would first have to become Jews in order to be redeemed. But God gave His promise through the same grace that was present in the Law (which Paul points out didn't even come until more than 400 years after the promise), the same grace in Christ so that all would enter into faith and eternal life by the same means: Ephesians 2:8 For it is by grace you have been saved, through faith– and this is not from yourselves, it is the gift of God–9 not by works, so that no one can boast.
Thank You, Lord Jesus, that Your grace was at work in the Law and in Your Scriptures long before it was ever displayed on the Cross.  As we continue looking at how to live as citizens of the Kingdom of God in spirit while residing in the City of Man, let us be watchful for Your grace in our lives, in large ways and small, and in ways both subtle and unmistakable.  We praise You for Your grace.  Amen.
If you're already signed up on my Home Page sidebar to receive posts, you'll get the 2021 Lent Devotionals automatically. Or you can "Like" Seminary Gal on Facebook and they'll be delivered to your Facebook news feed. If you haven't signed up, today is a great day to do so. Advent and Lenten devotionals remain among my most popular offerings. You don't want to miss this encounter with God to prepare your heart for Easter! Understanding that prior years' devotionals continue to minister, you may want to have access to a full series ahead of time: