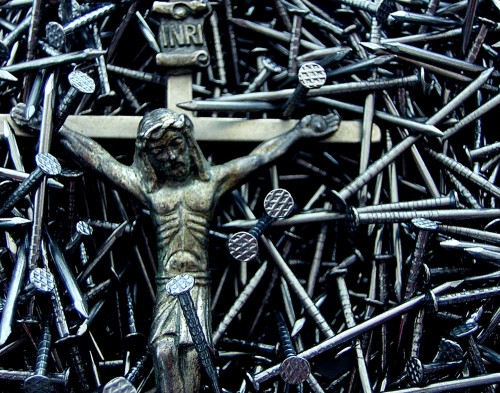 For those of you who experience homosexual tendencies, I know you don't want to see yourself as being part of a broken world.  I didn't want to see my daughter die as part of this broken world. 
But I will be the first to acknowledge that just as my daughter's death was out of my control, so is how you feel about sexual attraction. 
That is why the wrong question is
"Who made me this way?"
and the right question is 
"What will be my response?"
The Gospel ministers in such a place of pain. 
The Gospel was designed to give ultimate hope for a broken world. 
Good Theology Answers Hard Issues.
Truth and Love.  They must go together since that is what the Crucifixion of Jesus Christ accomplished.  God's truth was upheld, but God's mercy was made available to people.  John 3:16 "For God so loved the world that he gave his one and only Son, that whoever believes in him shall not perish but have eternal life."
Think about it: if we don't live in a broken world, then Jesus didn't need to die.
To those affiliated in the LGBT community (as a number of my friends and friendly acquaintances are), Jesus offers this statement about a broken world that can be extrapolated to your present concerns:
NAS Matthew 19:12 "For there are eunuchs who were born that way from their mother's womb; and there are eunuchs who were made eunuchs by men; and there are also eunuchs who made themselves eunuchs for the sake of the kingdom of heaven. He who is able to accept this, let him accept it."
For context purposes, Jesus' teaching in Matthew 19:12 is preceded by a discussion of divorce and adultery, not "rules for eunuchs."  Out of nowhere Jesus addresses sexual expression.  I offer this verse for the same reason: the principles of human sexuality and their expression in a broken world remain the same.
From birth doesn't equal created.  The Greek words corresponding to the English words above specifically state born from their mother's womb.  The Greek word is not created.  Our tendencies in sexual expression, while given as a original created blessing, were broken by sin.
Human beings can suffer in areas of sexuality by both ideas and actions.  I'm fairly certain that not every slave who was made a eunuch in Bible times would have chosen that. One doesn't have to be a prophet to guess that some would have rather been assigned to a different role–one that didn't require castration.  Life is not fair sometimes.

Human beings can choose to restrict sexual expression.

  Some have "made themselves" this way for the sake of the kingdom of God.
While true that the Bible doesn't include Jesus' teaching on every area of brokenness, the principles are clear enough.  Just as in certain instances of divorce, people can remain celibate for the remainder of their lives…
… for the sake of the Kingdom.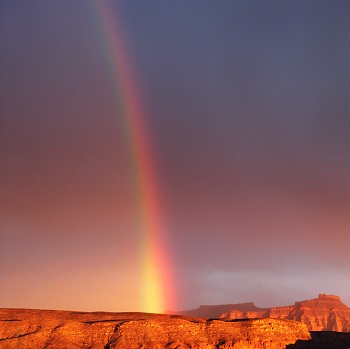 To those in the LGBT community, these principles apply.  Maybe you didn't choose to experience attraction this way.  Maybe you did.  For some, you've been this way since birth.  For others, you've been influenced by your environment to believe that this is how you are.
In either case the right question needs to be asked: What will be my response?
Are you a Christian? 
Jesus' words about resisting sexual expression in Matthew 19:12 apply to you.  Will you give yourself to celibacy as many in the heterosexual community do—willingly—for the sake of the Kingdom?
In the same way as Jesus spoke parables so that those with eyes and ears of faith would see and hear the truth, so Jesus says "Not all men can accept this statement, but only those to whom it has been given" (Matthew 19:11).
If you are in Christ, here are verses that apply to you–a new creation with full power to live in accordance with God's ways:
1 Corinthians 6:9 Do you not know that the wicked will not inherit the kingdom of God? Do not be deceived: Neither the sexually immoral nor idolaters nor adulterers nor male prostitutes nor homosexual offenders 10 nor thieves nor the greedy nor drunkards nor slanderers nor swindlers will inherit the kingdom of God. 11 And that is what some of you were. But you were washed, you were sanctified, you were justified in the name of the Lord Jesus Christ and by the Spirit of our God (emphasis mine).
2 Corinthians 5:17 Therefore, if anyone is in Christ, he is a new creation; the old has gone, the new has come!
Romans 8:5 Those who live according to the sinful nature have their minds set on what that nature desires; but those who live in accordance with the Spirit have their minds set on what the Spirit desires.
Galatians 5:24 Those who belong to Christ Jesus have crucified the sinful nature with its passions and desires. 25 Since we live by the Spirit, let us keep in step with the Spirit.
God has shown you His way and you can now walk in it (Isaiah 30:21).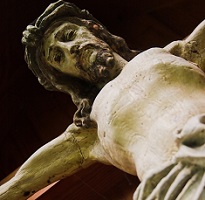 To those of you who are not in Christ, who have never experienced the Gospel ministering to you in the area of sexuality, who do not know the rest and peace that come from stepping out of the restless question of assigning blame "Who made me homosexual: God or me?"  I'd like to ask you to consider again the right question,
 What will be my response?"
I know that with my daughter's stillbirth, I will never call it good.
I cannot redefine it as a normal or alternative birth outcome.
I will never accept that I had any choice in it.
It's a burden and a sorrow that I will carry with me forever.  But I don't carry it alone.  These things that are part of me and who I am–in Christ–are better now because my response has been to give this to Jesus and let the Gospel redeem it.
Truth and Love work together.  I know sometimes truth is easier to see in the black and white areas of total agreement.  I would imagine we all can look at the recent shooting in Colorado and say it wasn't right or good.  Most people can look at what's going on in Syria and say it's not right or good.
What is the truth about homosexuality? Moreover, what is your response?
Ultimately the Bible says we're all going to be held to one standard of Truth: God's.  If the Bible presents Truth, then we know what our response needs to be.  We can give every circumstance of pain, confusion, or sorrow to God and respond by letting the Gospel redeem it all.  It's why Jesus came.
Good Theology Answers Hard Issues…when we ask the right questions with openness of mind and heart.