Twelve Marks of a Spiritual Leader
Does the world seem to be declining to you?  At a fairly rapid pace?  It does to me.
In 50 years, America has gone from being the leader of the free world on account of Christian moral authority to having very little of all of that. Now freedom, morality, and authority appear to be under siege…and our leadership in those areas no longer matters, if it even exists anymore with so much of Christianity happily going underground in America.
In 50 years, the American church has gone from being a place where any church's Sunday school was a huge deal–church buses went out to bring the disadvantaged to church to hear the good news about Jesus, the good news about Him who could elevate their circumstances now and eternally… to the American church of today. We have become comfortable places free from challenging us to Christian living. And what do we get? A whole lot of people caring little for the disadvantaged who are the Church's responsibility.
Many Americans, particularly our young people, despise organized religion; they are content to be spoon-fed in the gutters of life, not caring to hear anything about Jesus. Not when their minds are eagerly filled with the trending nonsense news—good or bad—about Katy Perry, Kanye West, Hillary Clinton, Donald Trump, or the celebrated-as-courageous-athlete-formerly-known-as Bruce Jenner. And the list goes on. Secular sensationalism is the favored news du jour–in the words of that Eagles song' Dirty Laundry.
I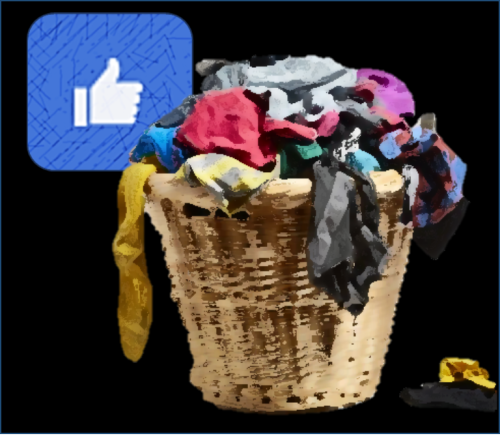 make my living off the evening news
Just give me something-something I can use
People love it when you lose,
They love dirty laundry
Kick'em when they're up
Kick'em when they're down…
Give us dirty laundry.
Better yet, share it on Facebook or tweet about it on Twitter. Anyone's 5 minutes of fame is waiting at the end of a selfie stick… or a gun.  When will we bottom out as a culture?
In 50 or so years, we've gone from a place with prayer in schools and where babies were celebrated when they were alive and healthy as the goal of a good pregnancy… to a place in which prayer is gone and babies are aborted by the thousands every day, with greater utility for their parts as dead than whatever good they would have done in their lives which might otherwise have been before them in a by-gone era where families prayed together and stayed together and pregnancy was still considered a social good.
America is NOT the Church and that's true.
But the world and the Church are intertwined. The Christian's goal is to be in the world but not of it. The world's goal seems to be: drive the Christians underground. If seen, at least demand that they will never be heard or their beliefs taken seriously. Even the Little Sisters of the Poor. Silence those Christians from the public square where their witness might do some good.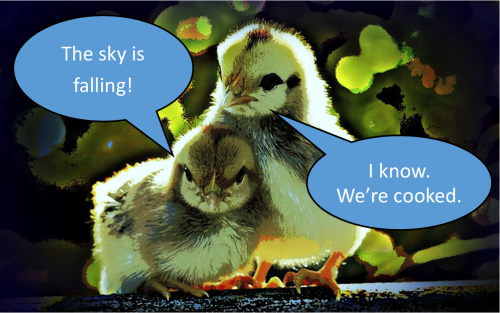 In a world of so many pastors and Christian so-called leaders who are either "Chicken Littles" or chicken livers, we need more than voices of those who believe the sky is falling (with God apparently helpless to stop it) or the voices of those complacent singers of Que sera, sera, whatever will be, will be. Those chicken livers with chicken voices clucking around that standing for God's truth in an age of moral relativism will hurt their back-pocket and frankly they prefer—and need—that chicken's scratch to keep the church business running. And therefore, they shrink from the public square, they shirk their responsibilities, they skirt the truth, and they shun the kind of spiritual leadership that God calls church leaders to exhibit even if…and especially when… the world is falling apart at such a rapid pace.
Spiritual leaders do not deny the reality that is before our very eyes, nor do they deny the spiritual reality that is unseen. Spiritual leaders have depth of knowledge to see beyond the surface. They have the character to pursue God's call undaunted. They have the presence of mind, the clarity of vision, and the purity of heart to do what Scripture says,
Hebrews 3:1 Therefore, holy brothers, who share in the heavenly calling, fix your thoughts on Jesus, the apostle and high priest whom we confess…. Hebrews 12:2 Let us fix our eyes on Jesus, the author and perfecter of our faith, who for the joy set before him endured the cross, scorning its shame, and sat down at the right hand of the throne of God. 3 Consider him who endured such opposition from sinful men, so that you will not grow weary and lose heart
Church pastors and quasi-New Age spiritualists with great big crowds, populist books, those feel-good God-wants-you-happy ministries and Cheshire grins are a dime a dozen.
Spiritual leaders, called by God Almighty, are one in a million. The Apostle Paul was such a man.
As we continue our study of Acts of the Holy Spirit and the Apostles , we're at chapter 16 beginning in verse 16 to learn 12 Marks of a Spiritual Leader.
Acts 16:16 Once when we were going to the place of prayer, we were met by a slave girl who had a spirit by which she predicted the future. She earned a great deal of money for her owners by fortune-telling. 17 This girl followed Paul and the rest of us, shouting, "These men are servants of the Most High God, who are telling you the way to be saved." 18 She kept this up for many days. Finally Paul became so troubled that he turned around and said to the spirit, "In the name of Jesus Christ I command you to come out of her!" At that moment the spirit left her.
#1 of the 12 Marks of a Spiritual Leader: Spiritual leaders value purity. Spiritual leaders lead when there is backdoor discrediting going on. Purity matters. Take a clean shirt and throw it on the floor with the dirty laundry and the clean shirt becomes dirty. Not the other way around. Dirty laundry doesn't suddenly become all clean. What was happening in our passage? The servant girl's mixed messages risked polluting the message of God because she was a fortune teller. The demonic have a very clear idea of who God is.
James 2:19 You believe that there is one God. Good! Even the demons believe that– and shudder.
Spiritual leaders don't let the demonic coopt the message because the demonic message won't lead to salvation. It will lead away from it. That's why Paul was troubled. He knew that purity matters and if you place purity under the authority of demonic it will lead to no good. It didn't matter if she was telling the truth on this one. The surest way to get people to believe a lie is to mix it with a little truth. Paul was a great spiritual leader. He put a stop to it… by asking God… to put a stop to it.
Quality #2 Spiritual leaders know their limits. They know where God's solo effort starts and their job ends.  "In the name of Jesus Christ I command you to come out of her!" Trust in God matters.
19 When the owners of the slave girl realized that their hope of making money was gone, they seized Paul and Silas and dragged them into the marketplace to face the authorities. 20 They brought them before the magistrates and said, "These men are Jews, and are throwing our city into an uproar 21 by advocating customs unlawful for us Romans to accept or practice." 22 The crowd joined in the attack against Paul and Silas, and the magistrates ordered them to be stripped and beaten.
#3 Spiritual leaders remain steadfast even when there is persecution. Spiritual leadership was required and here we see the wisdom in Paul's choice not to have taken Mark. Mark's spiritual maturity hadn't been well developed enough at that point. If he deserted when the going got uncomfortable, when things got physical, Mark would have been the worse for it. His fortitude probably wouldn't have stood up to the persecution and the result likely would have been a repeat performance of Pamphylia. But Silas was different. He was a prophet. And prophet sorts know that popularity doesn't come with the territory. Silas was sufficiently mature and gifted to be a steadfast partner for Paul, not dead weight.
23 After they had been severely flogged, they were thrown into prison, and the jailer was commanded to guard them carefully. 24 Upon receiving such orders, he put them in the inner cell and fastened their feet in the stocks.
#4 Spiritual leaders hope when there are impossible circumstances. When all things are impossible, Spiritual leaders recall the words of Christ: Matthew 19:26 Jesus looked at them and said, "With man this is impossible, but with God all things are possible." Hope matters and the One in whom we place our hope is critical. So what do they do? They do what Nancy sang about this morning in "I Bless Your Name." They praised God.
#5 Spiritual leaders praise God even in the storms of life. How many of us, when we find ourselves in difficult places decide to worship God?  Worship makes a difference. It matters.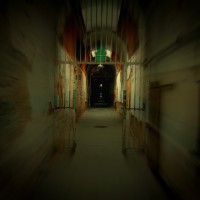 25 About midnight Paul and Silas were praying and singing hymns to God, and the other prisoners were listening to them. 26 Suddenly there was such a violent earthquake that the foundations of the prison were shaken. At once all the prison doors flew open, and everybody's chains came loose.
All the prison doors flew open.  And everybody's chains became loose.
#6 Spiritual leaders lead because they can't help it. It's a gift and a calling. They rise to it wherever they are. Spiritual leadership is a gift of God and for that reason, obedience matters.
Note that when Paul and Silas were in pain and confinement, their wounds bleeding, did they sit around whining? Decrying the injustice? Look for ways to get even with the authorities on account of the false charges? No. What did they do? They prayed and they praised God.
And here's how they led: the other prisoners were listening. There's an important lesson for all of us: When we're under duress, we need to remember that others are listening and watching us. When we are pressed, they want to see if we'll remain true and authentic or whether we'll crack and reveal who we really are. I can't say enough how important it is that we handle urgent circumstances well, as did the families of the victims and the surviving Bible study attendees in Charleston, SC. When their hearts were broken, people saw Christ in their forgiveness. It is important that we handle urgent situations as the opportunity to display Christ.
27 The jailer woke up, and when he saw the prison doors open, he drew his sword and was about to kill himself because he thought the prisoners had escaped. 28 But Paul shouted, "Don't harm yourself! We are all here!"
We're all here. Even though everyone's chains came off. "Don't harm yourself. We are all here." Isn't this beautiful? Paul and Silas were unjustly imprisoned. When an act of God freed them in a miraculous way, they not only stayed, but so did all the other prisoners, so that the jailer wouldn't kill himself. Remember what happened when Peter had his miraculous escape from prison? The guards were questioned and then executed for failing in their duties. Paul and Silas were true spiritual leaders and cared more about others than about themselves.
#7 Spiritual leaders are God-centered and selfless. But wait, there's more:
#8 Spiritual leaders are ready to testify 24/7. They know what is needed to be saved.
29 The jailer called for lights, rushed in and fell trembling before Paul and Silas. 30 He then brought them out and asked, "Sirs, what must I do to be saved?" 31 They replied, "Believe in the Lord Jesus, and you will be saved– you and your household." 32 Then they spoke the word of the Lord to him and to all the others in his house. 33 At that hour of the night the jailer took them and washed their wounds; then immediately he and all his family were baptized. 34 The jailer brought them into his house and set a meal before them; he was filled with joy because he had come to believe in God– he and his whole family.
Spiritual leaders love God and others, but it doesn't make them doormats. Paul and Silas didn't stay because they were doormats, but because it was right. People misunderstand meekness as being hyper-wimpiness. Nothing could be farther from the truth. Jesus was meek, but not a wimp. A widely used practical definition of meekness is "Power (or strength) under control." It's knowing when to use power and when to willingly rein it in.  That's what Paul and Silas did.
#9 Spiritual leaders are discerning. They are more than just powerful. They are wise. They exhibit self-control. Spiritual leaders cut through the noise of side issues and get to the bottom line. Discernment matters.
That's what we see here: 35 When it was daylight, the magistrates sent their officers to the jailer with the order: "Release those men." 36 The jailer told Paul, "The magistrates have ordered that you and Silas be released. Now you can leave. Go in peace." 37 But Paul said to the officers: "They beat us publicly without a trial, even though we are Roman citizens, and threw us into prison. And now do they want to get rid of us quietly? No! Let them come themselves and escort us out."
You see, #10 Spiritual leaders understand the value of principles. Principles matter.
The fact that Paul and Silas were Roman citizens meant that they were owed, by law, a fair trial. Had Paul and Silas, just said, "No big deal. All's well that ends well" then it could set a dangerous precedent about how to treat Christians. It would have ushered in persecution without limits and discredited Christ (since onlookers who are always looking on would believe that Paul and Silas were somehow guilty).
And just as an aside, another reason why Silas may have been a better ministry partner for this phase of ministry: Not only did Silas stick with Paul when the going got tough, Silas was also a Roman citizen, just like Paul. Details like this cannot be minimized. They're important to the discerning among us. They're in the Bible for a reason.
38 The officers reported this to the magistrates, and when they heard that Paul and Silas were Roman citizens, they were alarmed. 39 They came to appease them and escorted them from the prison, requesting them to leave the city. 40 After Paul and Silas came out of the prison, they went to Lydia's house, where they met with the brothers and encouraged them. Then they left.
#11 Spiritual leaders perceive optics but aren't driven by them. They understand that perception is reality and optics do matter. Had Paul and Silas been seen as guilty as charged, hanging their heads in shame as they slipped into obscurity, the Gospel would have been robbed of some of its powerful testimony.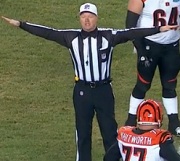 So, they insisted on being escorted from prison, heads held high, the officials hanging their heads (and thanking their lucky stars that they were not executed for publicly beating Roman citizens), and the Gospel came out of prison in triumph. That in itself would have encouraged the people at Lydia's house, but then word of how all the events transpired…great testimony always encourages. But great testimony does not equal a photo-op. Had Paul and Silas spiked the ball, so to speak, it would have ruined their testimony since it would have become about them and about winning, and not about the Gospel. They perceived the optics but weren't driven by them.
After they'd encouraged the brothers, they left for the next place of ministry which brings us to #12 Spiritual leaders know when to move on when a job is done. Mission matters more to them than pride of achievement. They move on because God is moving them on as one door closes and God opens a new one down the road like we talked about last week.
The Church in America is sorely lacking Spiritual Leadership.
We have pastors out there writing books about leadership, but it's really more about the business functions of running a successful church or parachurch ministry. All administration—a well-managed and financed flock with well-orchestrated dance moves—but very little spiritual encouragement to fight the good fight for Jesus. It's really more about them and selling books …than it is about Him and being a point of testimony to His light in a dark world.
Some pastors will teach the Bible well, but when it comes to taking a tough stand, they look at who visibly butters their bread and just assume they're doing God's work enough by teaching what it is that the Bible says. All teaching and no leading resulting in a well-fed but poorly exercised flock. Flabby Christians who melt when exposed to heat.
Such leaders are okay, especially in light of the pastors out there that are throwing the Bible away and throwing their fellow Christians to the wolves for the sake of their own skin, but okay isn't what God has in mind…for true spiritual leaders. God has in mind leadership excellence in a true spiritual sense.
Genuine spiritual leaders will have these 12 Marks. Spiritual leaders:
Value purity.
Know their limits.
Remain steadfast even when persecuted.
Hope in impossible circumstances.
Praise God even in the storms of life.
Lead because it's a calling
Are God-centered and self

less

.
Ready to testify 24/7
Are discerning
Value principles
Perceive optics but aren't driven by them
Know when to move on.
A genuine spiritual leader is the kind of person I pray God will bring to you when my time as pulpit supply is done as He brings revival to Plymouth Church of Racine. Let's pray.