Yes, I'm deliberately avoiding the theological debates associated with salvation in these devotionals.  It's my goal at Seminary Gal to make the theological understandable and it's better to do this in articles rather than devotionals.
Perhaps it's best to start with the bottom line of Romans 9:19-33: God is free to do what He wants.  When we know that's the bottom line, then Paul's teaching technique (asking rhetorical questions) doesn't paint God into a corner.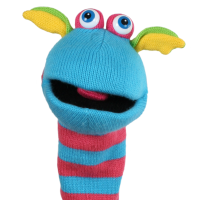 God is free to do what He wants, but He is not capricious, fickle, malicious, or arbitrary.  God is not mean, hateful, or unjust.
He has a plan which involves people, and He's sticking with it.
Paul rejects our thinking we can hold God accountable for our actions.  We are not puppets on the Father's hand, doing His bidding. 
Rather, there is a dynamic tension (like a rope anchored on both sides of a valley).  If only one side is anchored, then the rope is for rappelling not used for tightrope walking.
Who created?  God did.
Who is able to move me and is therefore, responsible for my actions? God is and yet I am.  Tension: God has His responsibilities (which He fulfilled in Jesus Christ) and yet, I'm responsible for what I do with what Jesus did.
So, read what Paul says in Romans 9: 30-33
 What then shall we say? That the Gentiles, who did not pursue righteousness, have obtained it, a righteousness that is by faith; 31 but Israel, who pursued a law of righteousness, has not attained it. 32 Why not? Because they pursued it not by faith but as if it were by works. They stumbled over the 'stumbling stone.' 33 As it is written: 'See, I lay in Zion a stone that causes men to stumble and a rock that makes them fall, and the one who trusts in him will never be put to shame.'"
God's plan was that the Gospel was for both Jews and Gentiles.  The Gospel is a matter of faith and something only God could purpose but we are responsible for trusting in Him.  Whether Jew or Gentile, Jesus is the rock of our salvation.  By faith we climb upon the solid rock of salvation, but for those who want to do it themselves, He is the rock that blocks the way.
Just as when the spies went into the Promised Land, Joshua and Caleb trusted God and He was their rock of salvation.  The other ten spies trusted only themselves and their works. God blocked their way and they died in the wilderness.
The path to the Promised Land involved dealing with the rock–either by faith in what God does,
or by rejecting Him.
For in the gospel a righteousness from God is revealed, a righteousness that is by faith from first to last, just as it is written: "The righteous will live by faith." (Romans 1:17)
* * *
Give it up for Lent: Do-it-yourself salvation
* * *
For further study:
Throughout the recent Scriptures, Paul is showing us that there is a faithful remnant from within the national Jewish group.  These are the faithful spiritual Jews.  Read

Numbers 13-14

, the story of the spies sent into the Promised Land, and meditate on the role of faith.

In the passage from Numbers (above) why do you think that God stresses that those adults who saw His glory but rebelled would not enter the Promised Land? How does this show God's freedom to let some of the Israelites die for their unbelief?

 Yet, in

Numbers 14:31

, God says that the children of those who were unfaithful would still have opportunity to enter the Promised Land.  How does this demonstrate God's grace?