It happens to me a lot.  When people I know are struggling under the weight of discouragement or suffering, I want to do one thing:  Bring them comfort and hope. 
I always need to do a Holy Spirit gut check though and make sure my motives are right.  I want to help, but I also want to avoid these three pitfalls standing between suffering and comfort: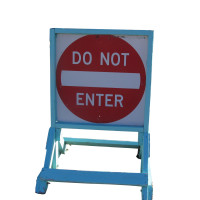 (1)   When someone is suffering, oftentimes the last thing they want is a gathered crowd of people who have no clue singing The Sun Will Come out Tomorrow, Put On a Happy Face, or Don't Worry, Be Happy.   A bunch of people to buck you up with encouraging words that do nothing more than to make you feel rather guilty for finding yourself remaining in a quicksand funk.
(2)   But then again, who wants to be the Pied Piper of Commiseraters leading a throng of whiners through the valley of suffering while the professional mourners do their job of making you feel every bit as awful as you really do feel?
(3)   Probably the worst of things, though, would be the competitive sufferers.  You lose a job; they've lost three.  You total your car; they totaled theirs plus went bankrupt because some fly-by-night-shyster bilked them out of their insurance money.  No matter how bad your life is, there's always someone on the road going faster and it's them, not you.
Having suffered enough in ways small and not-so-small, I don't want happy-talk singers or professional mourners or competitive sufferers.  I want to give and receive comfort.  I want to give and receive biblical encouragement.  I want a little hope.  And that's why I want to offer comfort to others.
Perfectly biblical, right?
2 Corinthians 1:3 Praise be to the God and Father of our Lord Jesus Christ, the Father of compassion and the God of all comfort, 4 who comforts us in all our troubles, so that we can comfort those in any trouble with the comfort we ourselves have received from God. 5 For just as the sufferings of Christ flow over into our lives, so also through Christ our comfort overflows. 6 If we are distressed, it is for your comfort and salvation; if we are comforted, it is for your comfort, which produces in you patient endurance of the same sufferings we suffer. 7 And our hope for you is firm, because we know that just as you share in our sufferings, so also you share in our comfort.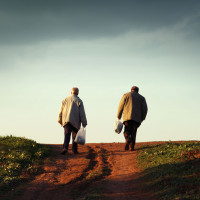 A comfort ministry is perfectly biblical.  With the right motives, we can minister comfort because we have been comforted.  We can walk the journey of suffering alongside some who suffers without diminishing their suffering, without throwing a pity party, and without engaging in one-upsmanship.
Romans 12:10 Be devoted to one another in brotherly love. Honor one another above yourselves. 11 Never be lacking in zeal, but keep your spiritual fervor, serving the Lord. 12 Be joyful in hope, patient in affliction, faithful in prayer. 13 Share with God's people who are in need. Practice hospitality. 14 Bless those who persecute you; bless and do not curse. 15 Rejoice with those who rejoice; mourn with those who mourn.
Questions for reflection:
When you're suffering, what do you want?
In times of suffering, where do you turn?
Is it easier to rejoice with those rejoicing than it is to mourn with those who mourn?  Why or why not?
What are some of the dangers of comparing our suffering to that of another person?