Today is October 31st.  It's Halloween.  It's also Reformation Day, the day in 1517 that a monk named Martin Luther nailed 95 theses (or proposals) to the door of the castle church located in Wittenberg, Germany.  The Protestant Reformation—that Luther's actions brought about—included a return to the teachings of the Bible above and beyond the traditions that had long usurped a primary role in the lives of Christians in Europe.
Martin Luther was a vastly imperfect man, but one whose actions were completely suited for the times—needed for the spiritual transformation of people.  Sometimes things have been accepted for so long that we simply assume they're true.  Luther's theses challenged some long-held views and pointed to the Scriptures as the basis for all Truth.  It's often referred to as Sola Scriptura, Latin for "Scripture alone."
While Scripture alone is our basis for Truth, Martin Luther has also been credited with a return to the understanding that we are saved by God's grace alone (sola gratia).  There is nothing we can do to bring about our own salvation by working hard, being "good people," better than average on a scale of 0 to 10, or by accumulating enough random acts of kindness to tip the balance.
Our faith is a gift of God and should result in changes in how we approach life.  By God's grace, a spiritual transformation occurs and becomes outwardly reflected in our lives, visible evidence of the inward event of being "born-again."
Ephesians 2:8 For it is by grace you have been saved, through faith– and this not from yourselves, it is the gift of God– 9 not by works, so that no one can boast. 10 For we are God's workmanship, created in Christ Jesus to do good works, which God prepared in advance for us to do.
The Church can be Reformed by going back to the Scriptures to find Truth.  Believers can be transformed by the Holy Spirit as the Truth contained in the Word of God find its outworking in our lives.  We are changed by the Truth…it's an ongoing transformation!
Truth is hard to come by in our culture, particularly at the time of national elections in the US.  In America, in the year 2014, we'd be wise to return to Wittenberg in 1517 and hear the hammer ring:  The only place where we can find Truth is Sola Scriptura.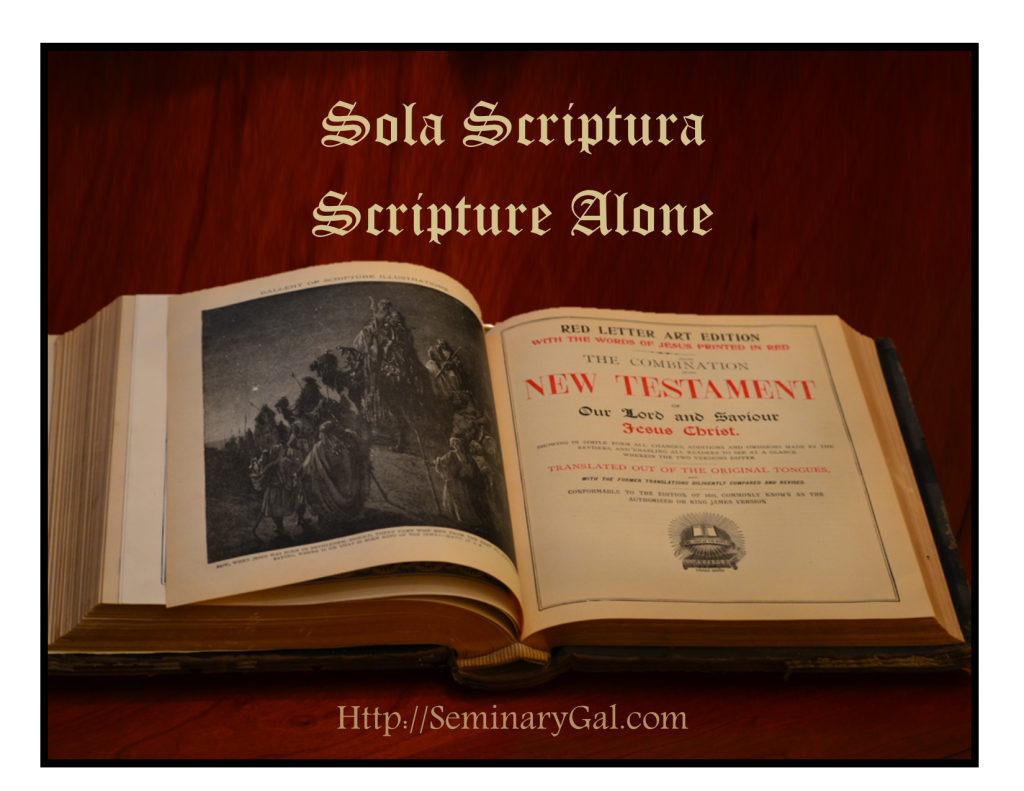 (For those of you who regularly read my writings, you'll notice I am not posting full-length sermons this month.  I have been permitted time off to enjoy the upcoming birth of our first grandchild and therefore, my sermons will instead appear as a series of shorter devotionals for the month of November.)