We're concluding our look at 5 Kingdom Principles in Jesus' Example for Suffering Christians (found in 1 Peter 2:21-23) with the fifth principle: Kingdom Power.
When they hurled their insults at him, he did not retaliate; when he suffered, he made no threats. Instead, he entrusted himself to him who judges justly. (1 Peter 2: 23)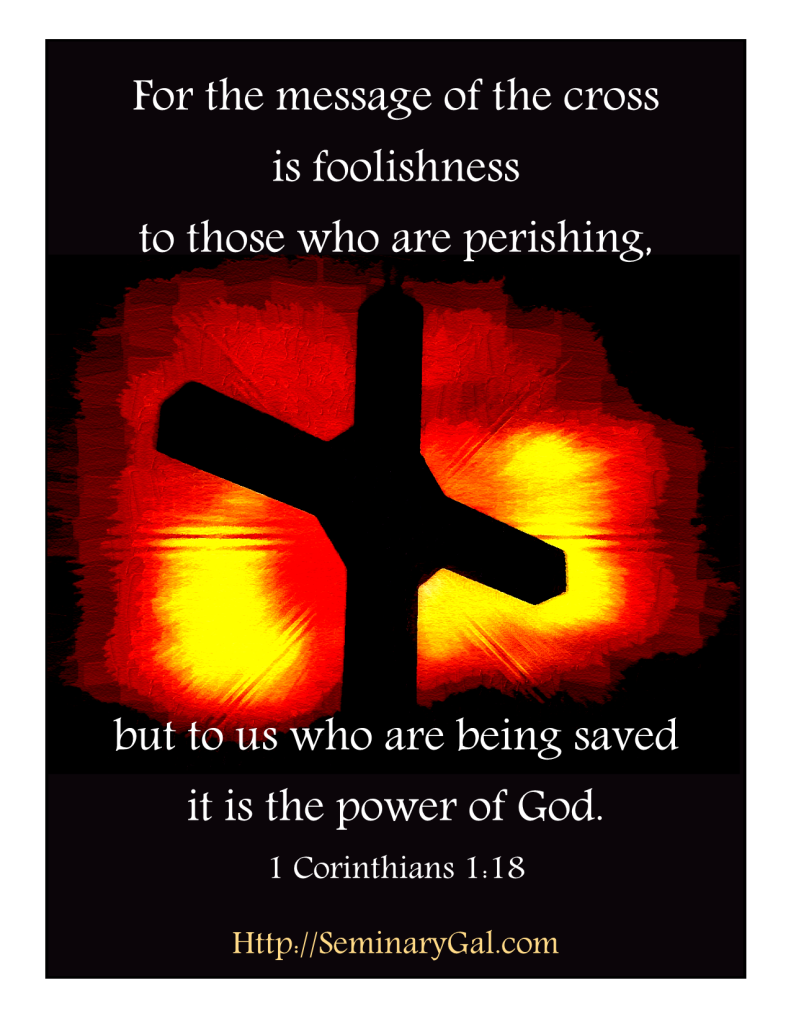 Human power would have fought back.  Insult for insult.  Prove yourself by returning strike for strike. Plot your revenge. Develop a human plan to save yourself.
For the message of the cross is foolishness to those who are perishing,   but to us who are being saved it is the power of God.  (1 Corinthians 1:18)
Human ways and human views are unimpressed with the Cross and with its power.  But Kingdom Power is not foolishness at all.  "Fear this!" takes on a whole new meaning.  Jesus was different in His life and He modeled for us an expectation that we, too, will be different.
That's because Kingdom Power is different.  It takes the long view…the eternally long view.
There's power enough to vindicate us when we're wronged.  There's power enough to make it all right.  It's the power of life and death.  And Jesus has that power because of what He did on the Cross.
John 5:22 Moreover, the Father judges no one, but has entrusted all judgment to the Son, 23 that all may honor the Son just as they honor the Father. He who does not honor the Son does not honor the Father, who sent him. 24 "I tell you the truth, whoever hears my word and believes him who sent me has eternal life and will not be condemned; he has crossed over from death to life."
Jesus, the Judge, has power enough to judge each of us based upon what we did in our lives.
Revelation 20:. 11 Then I saw a great white throne and him who was seated on it. Earth and sky fled from his presence, and there was no place for them. 12 And I saw the dead, great and small, standing before the throne, and books were opened. Another book was opened, which is the book of life. The dead were judged according to what they had done as recorded in the books. 13 The sea gave up the dead that were in it, and death and Hades gave up the dead that were in them, and each person was judged according to what he had done. 14 Then death and Hades were thrown into the lake of fire. The lake of fire is the second death. 15 If anyone's name was not found written in the book of life, he was thrown into the lake of fire.
This is the power Scripture says will be exerted in the Judgment.  There will be no saving ourselves.  But Jesus said to the Church at Smyrna what He says to us today,
Revelation 2:10 "Do not be afraid of what you are about to suffer. I tell you, the devil will put some of you in prison to test you, and you will suffer persecution for ten days. Be faithful, even to the point of death, and I will give you the crown of life. 11 He who has an ear, let him hear what the Spirit says to the churches. He who overcomes will not be hurt at all by the second death."
Jesus has Kingdom power enough to grant overcomers the crown of life.