Are you finding the world a confusing place right now? Chaotic? Disorderly? A train wreck? A dumpster fire? I can think of a lot of images to describe our world at present, but idyllic, peaceful, tranquil, decent, orderly, righteous, and Edenic are not among them.
We are at war in the spiritual realm.
We are in chaos in the earthly realm.
And when, I do not know, the two shall meet for a final battle on the earth.
In the words of Grant Osborne in his Baker Exegetical commentary on Revelation, "There are no neutralities in this war; not to belong to Christ is to belong to the beast."
Please take a moment to consider your relationship to Jesus.  Do you belong to Him?  Then you have no fear … because nothing, we're told twice, can snatch us out of His hands.  (John 10:28-29)
Stand firm because our God is a God of peace, order, and righteousness.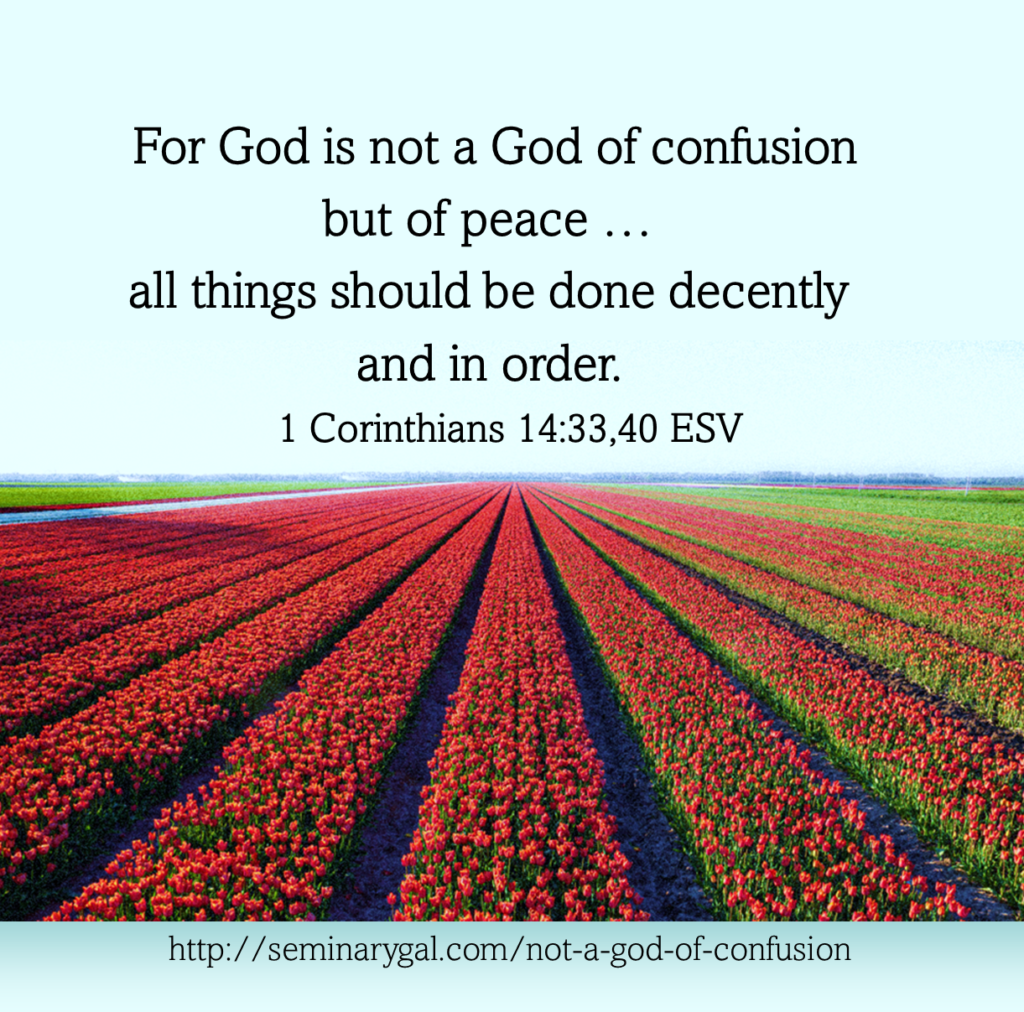 For God is not a God of confusion but of peace. … all things should be done decently and in order. (1 Corinthians 14:33,40 ESV)
Our enemy is the antithesis of that. Discord, chaos, evil describes a world seemingly under control of the devil. He has no authority over Christians.
God will repay the years the locusts take away and He will reward those who have given up everything to follow Him.  The kind of service and sacrifice that displays our values, our principles, and our allegiance to the God or god we serve.
I am reminded of the final movie scene from The King's Speech, the real speech oddly edited to remove some very important words.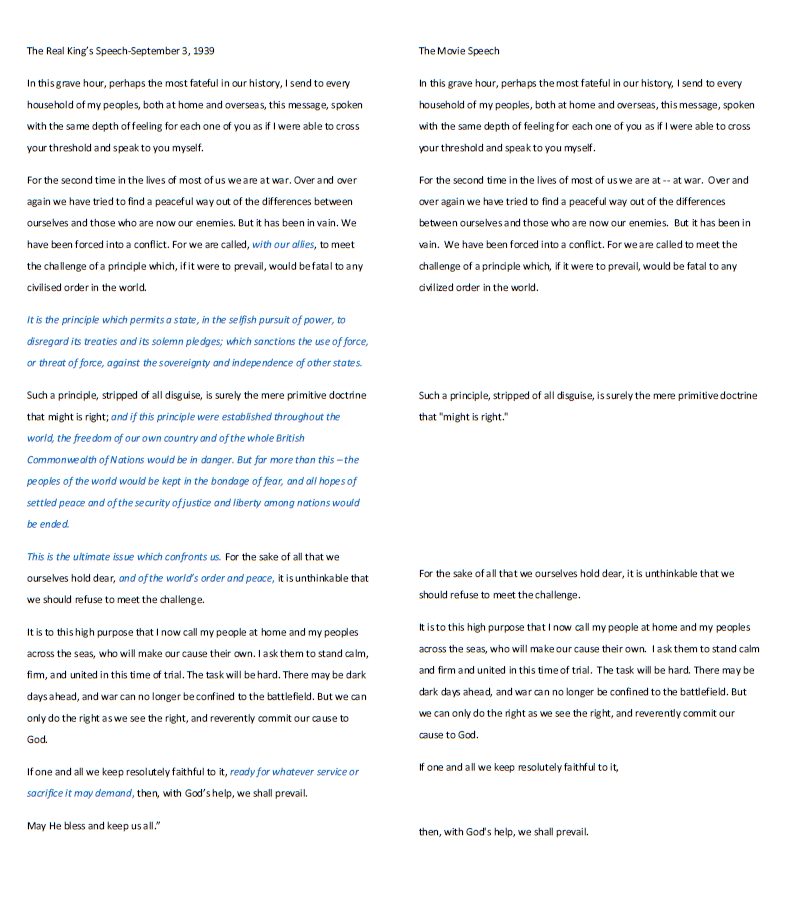 Reflect on the dramatic differences in meaning and significance as you read the missing words (in blue in the photo, in bold below). "It is the principle which permits a state, in the selfish pursuit of power, to disregard its treaties and its solemn pledges; which sanctions the use of force, or threat of force, against the sovereignty and independence of other states.
Such a principle, stripped of all disguise, is surely the mere primitive doctrine that might is right; and if this principle were established throughout the world, the freedom of our own country and of the whole British Commonwealth of Nations would be in danger. But far more than this – the peoples of the world would be kept in the bondage of fear, and all hopes of settled peace and of the security of justice and liberty among nations would be ended.
This is the ultimate issue which confronts us. For the sake of all that we ourselves hold dear, and of the world's order and peace, it is unthinkable that we should refuse to meet the challenge.
…ready for whatever service or sacrifice it may demand, then, with God's help, we shall prevail."
Father God please help us to see the spiritual battle in the heavenly realms and the earthly battle for the allegiance of human hearts and minds as one of good vs evil, order vs chaos, faith vs fear, and freedom vs slavery. We lift to You those who are hurting, at risk of being a hostage, those at risk of execution, those who are at risk of being imprisoned for Bible apps on their phones, and those who are living with health risks in this time of crisis. Please Lord, protect those whom You have called, marked with that seal of the Holy Spirit.  May we be protected from evil in the days that come, and You would prevent wolves from entering the flock to devour those who follow You. May we be willing to sacrifice earthly comforts, to preach the Gospel more boldly and urgently as we see Your Day approaching, and to serve You with whole hearts full of reassurance that You will reward those who faithfully follow You.  We praise You that You are a God of order and peace, and we ask, Lord, that just as Jesus calmed the waves by simple words, "Be still!," that He would still the chaos of this world and restore order and peace.  Lord Jesus, we take Your yoke upon ourselves and thank You of Your promise to give rest and reassurance to those who look to You as our only Savior.  We praise You for the sacrifice of our Lord Jesus, we thank You for His victory over death.  We thank You that no one can snatch us out of Your hands. We love You Lord. We love You so much.  We pray all of this for Your glory. Amen.