I'm on vacation of sorts, watching my daughter's dog while she and her new husband take their honeymoon.  Being unaccustomed to really pleasant weather, I'm sitting on their back porch watching what their dog is intently watching: the dog park.
This morning, there was a man who did the exact same thing I did when I first encountered the interesting and intricate gated entry.  The series of latches on the series of gates ensures the dogs don't get out on their own, no matter how clever they may be.
This man tried to figure out the gate, completely oblivious to the same sign clearly posted on the gate to which I had previously been blind.  I didn't see the instructions and neither did he.  Until the gate wouldn't open.  Suddenly he looked at the instructions and followed them, just as I looked and did.  The gate opened.
I am fond of analogies and find spiritual lessons in all kinds of stuff.  I thought about how when we're spiritually blind, or plainly arrogant, we can fail to even know that the instructions (the Bible's teachings) are right there all along.  There is something stubborn about humanity in our wanting to do everything without listening to instructions, or following them.  But the instructions are there so we will follow them and find success.  When we know them, we will be blessed if we do them.
Psalm 119 is an acrostic psalm, each letter of the Hebrew alphabet beginning a new section.  Today's letter is aleph, the first letter of the Hebrew alphabet.  God doesn't lay down precepts just because He's bored and likes to write notes.  He laid down His precepts, His laws, His statutes so that we'd follow them and live.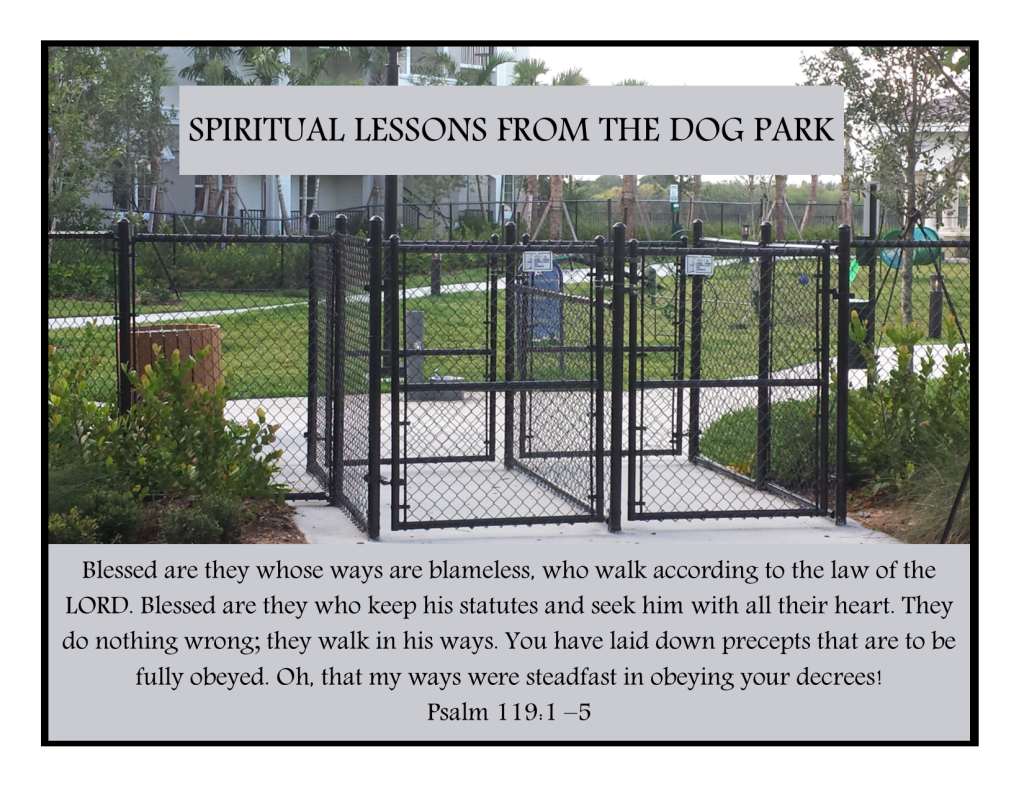 Psalm 119:1-8  Psalm 119:1 Blessed are they whose ways are blameless, who walk according to the law of the LORD. 2 Blessed are they who keep his statutes and seek him with all their heart. 3 They do nothing wrong; they walk in his ways. 4 You have laid down precepts that are to be fully obeyed. 5 Oh, that my ways were steadfast in obeying your decrees! 6 Then I would not be put to shame when I consider all your commands. 7 I will praise you with an upright heart as I learn your righteous laws. 8 I will obey your decrees; do not utterly forsake me.