Psalm 130:1 A song of ascents. Out of the depths I cry to you, O LORD; 2 O Lord, hear my voice. Let your ears be attentive to my cry for mercy. 3 If you, O LORD, kept a record of sins, O Lord, who could stand? 4 But with you there is forgiveness; therefore you are feared. 5 I wait for the LORD, my soul waits, and in his word I put my hope. 6 My soul waits for the Lord more than watchmen wait for the morning, more than watchmen wait for the morning. 7 O Israel, put your hope in the LORD, for with the LORD is unfailing love and with him is full redemption. 8 He himself will redeem Israel from all their sins.
The Songs of Ascents have been our pilgrim songs as we make our way Up to Jerusalem.  Climbing steadily higher, we've encountered discipleship lessons such as Expect Opposition, Seek God's Presence and Know His Peace, God's Way of Escape is rarely the easy road, but at the end, there will be a Harvest of Joy and Justice Gets Done.  Today in the eleventh Song of Ascents, we learn of His Full Redemption.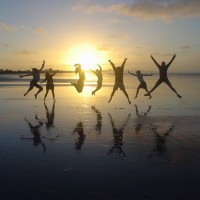 My husband and I joke that I'm a "big picture person" and he's a detail person.  I start projects and he finishes them.  I buy the supplies, initiate the project, and even envision and communicate what it looks like when it's done!  He catches the vision, sees me struggling to pull it off, and often actually finishes the task at hand. 
I'm so grateful that God finishes what He starts!  He sees the problem clearly, planned a solution ahead of time, and faithfully brings it to pass.  Such is the case with Full Redemption.
God knew that we have a sin problem and without Him doing something about it, we could not stand.  He planned forgiveness and has brought it to pass.  He Himself redeems Israel (and all of His faithful people) from their sins.  His love is unfailing and He brings about Full Redemption.
Unlike my husband who waits and waits for me to finish a project, never knowing whether I'll get it done, the psalmist waits, in eager expectation, like a watchman waits for the morning knowing his hope is sure.  That's because the psalmist's hope is in the LORD. 
When Jesus said "It is finished" (John 19:30), He meant it.  Sins are forgiven.  There is a Harvest of Joy and yet, Justice Gets Done!  Jesus did it all.  In Him, there is Full Redemption.
For further thought:
Have you ever thought about how much grace has been extended to forgive you FULLY?

How important was it that Jesus came to redeem Israel from all their sins?  Read Luke 24:13-27: 

"Now that same day two of them were going to a village called Emmaus, about seven miles from Jerusalem.  They were talking with each other about everything that had happened.   As they talked and discussed these things with each other, Jesus himself came up and walked along with them;   but they were kept from recognizing him.  He asked them, "What are you discussing together as you walk along?" They stood still, their faces downcast. One of them, named Cleopas, asked him, "Are you only a visitor to Jerusalem and do not know the things that have happened there in these days?"   "What things?" he asked. "About Jesus of Nazareth," they replied. "He was a prophet, powerful in word and deed before God and all the people.   The chief priests and our rulers handed him over to be sentenced to death, and they crucified him;  but we had hoped that he was the one who was going to redeem Israel. And what is more, it is the third day since all this took place.  In addition, some of our women amazed us. They went to the tomb early this morning   but didn't find his body. They came and told us that they had seen a vision of angels, who said he was alive.  Then some of our companions went to the tomb and found it just as the women had said, but him they did not see."  He said to them, "How foolish you are, and how slow of heart to believe all that the prophets have spoken! Did not the Christ have to suffer these things and then enter his glory?" And beginning with Moses and all the Prophets, he explained to them what was said in all the Scriptures concerning himself."