A song of ascents. I lift up my eyes to you, to you whose throne is in heaven. As the eyes of slaves look to the hand of their master, as the eyes of a maid look to the hand of her mistress, so our eyes look to the LORD our God, till he shows us his mercy.  Have mercy on us, O LORD, have mercy on us, for we have endured much contempt.  We have endured much ridicule from the proud, much contempt from the arrogant (Psalm 123:1-4)
The discipleship lessons of the Songs of Ascents have been building, even as we have witnessed them in Jesus' journey "Up to Jerusalem."
1. Expect Opposition.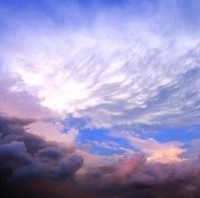 2. Gaze Beyond the Hills.
3. Seek God's Presence and Know Peace.
Today's lesson takes another step up on our spiritual journey to the presence of God.  Discipleship Lesson #4 might be entitled: Have Mercy!
In the Songs of Ascents, we're moving beyond the gates of the city of Jerusalem and physically approaching the Temple, but spiritually, we're looking beyond the Temple itself.  The psalmist lifts his eyes to the one whose throne is in heaven.   He looks upward, dependent upon God for mercy and grace because the journey itself has crossed the landscape of a world that shows no mercy.
Pilgrims on a spiritual journey are ridiculed, belittled, reviled, and humiliated.  They are made to feel alone and friendless.  They are isolated and considered fringe elements.  Having been moved out of the center of a world in which we live, Christians can feel out of place.  Doubt creeps in.
Have you ever felt judged, been ostracized for your faith, or been treated like an unwelcome outsider?
The song of Psalm 123 rises, beginning with one voice singing I and swelling into our we chorus of us.  Have mercy on us, we cry!  We can even hear the echoes of this chorus in the New Testament:
Therefore, since we have a great high priest who has gone through the heavens, Jesus the Son of God, let us hold firmly to the faith we profess.  For we do not have a high priest who is unable to sympathize with our weaknesses, but we have one who has been tempted in every way, just as we are– yet was without sin.  Let us then approach the throne of grace with confidence, so that we may receive mercy and find grace to help us in our time of need (Hebrews 4:14-16).
Unlike the pilgrims of Jesus' day who couldn't think of approaching God at all (let alone with confidence!), we can approach the throne of grace…because Jesus is there…pleading our case.  He knows our weaknesses, took our punishment, overcame our death sentence, and stands as a testimony to the mercy of God upon repentant sinners.
Have mercy on us, Lord Jesus!