HE IS RISEN!  HE IS RISEN INDEED!
As we celebrate Easter Sunday and prepare to descend the steps of the temple to resume our life of daily discipleship, let's review the Songs of Ascents and what they mean for our journey beyond Easter Sunday: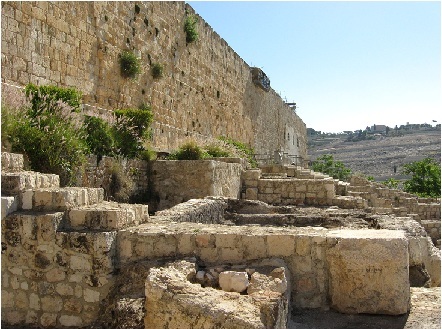 15.   It's All about Praise!
14.   The Gift of Unity
13.   Desired Dwelling Place
12.   Shalom, Simple Shalom
11.   Full Redemption
10.   Justice Gets Done!
9.     The Blessed Fear
* * *  
8.     Praise God From Whom All Blessings Flow
* * *
7.     Harvest of Joy 
6.     Blessings of Security
5.     Remembering God's Ways
4.     Have Mercy!
3.     The Habitation of Peace—(Seek God's Presence and Know His Peace)
2.     Gaze Beyond the Hills
1.     Listen: Expect Opposition
_______________
Our discipleship journey remains a spiritual one
and the lessons we gained while going Up to Jerusalem we will be ones we carry with us daily.  
Until Jesus returns or calls us to the place He has prepared for us,
we will be journeying home with songs in our hearts.  
Christ the Lord is risen today, Alleluia!
Happy Easter!