Wishing all my gardening and theology friends a Happy New Year! Isn't it amazing how many flowers look like fireworks? I was thinking about that this morning as I was watching the westward setting of the biggest, most beautiful full moon I can ever remember on a New Year's Day. Looking eastward over Lake Michigan with the air so cold that lake-effect clouds hug the coastline, I watched as the sun bravely rose into an otherwise clear sky. A frigid January 1, 2018. But beauty everywhere!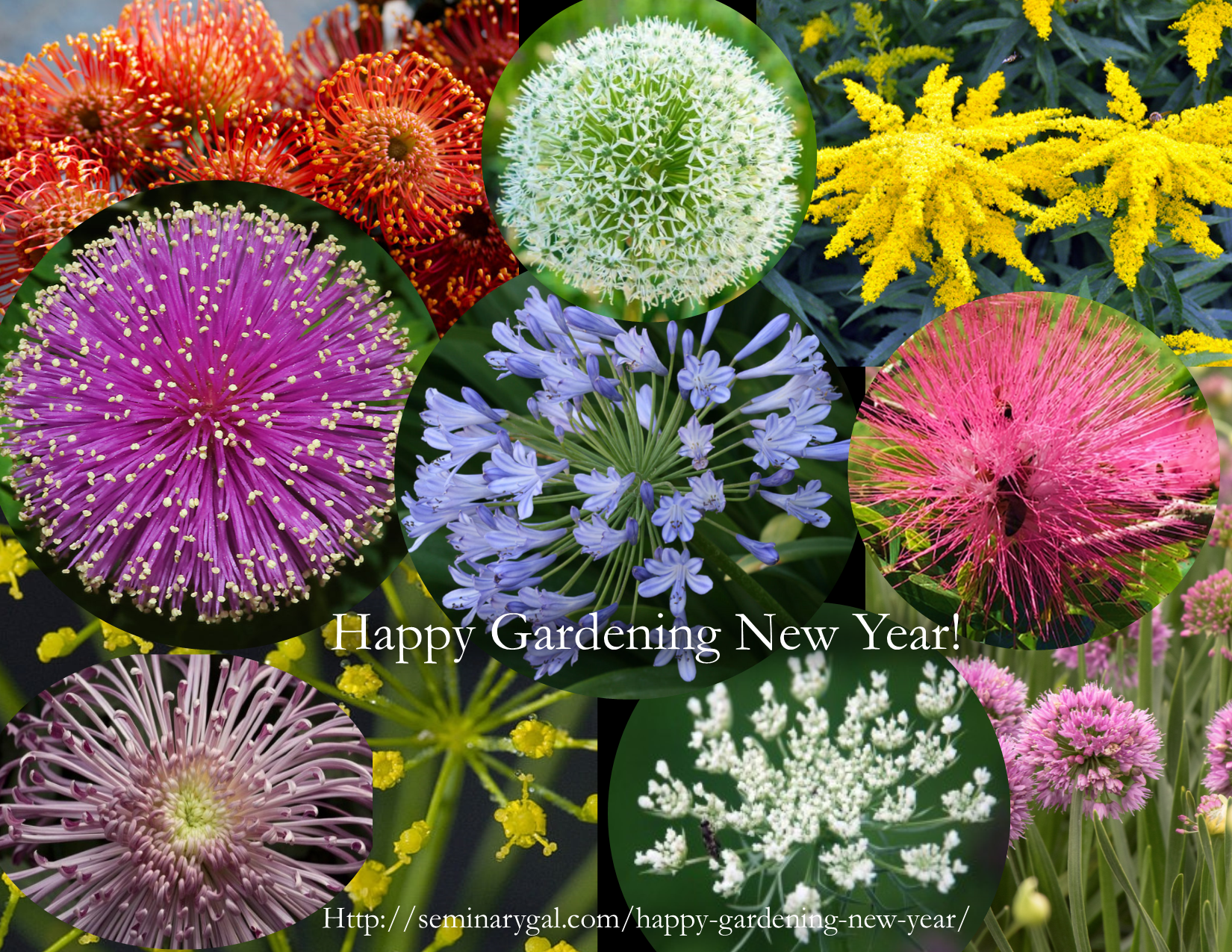 As I do every year, my New Year's begins by thanking God for all this beauty and reflecting on last year's garden and last year's living. I am reminded that every year it's the same thing: my garden had show-stoppers and total flops. Just like my life in 2017.
But it's a New Year and while it's really just a calendar turn, it does mean planning for this year's show-stoppers and knowing I'll also have my share of flops.
New Year's self-improvement resolutions aren't my thing anymore because I know the disappointment of planning for show-stoppers, but living in the real world where there are flops I try to avoid and those beyond my control. Rain. Drought. Heat. Cold. It's life outside of Eden.
My main resolutions, therefore, are positive and my hope of a beautiful garden of fruit for God's glory includes sowing these things:
Resolving to be faithful and pray before speaking.

Resolving to forgive readily.

Resolving to be brave when boldness is needed.

Resolving to be patient when patience is required.

Resolving to thank God for so many wonderful blessings and the beauty of this earth.

Resolving to be found hard at work when Jesus returns.
What about you? If your life is a garden, what will you plant this year?