Lift the signal from the noise.  Take a step back.  Breathe.
Think about first things and your top priority:
Worship of God through Christ Jesus. 
The battle is His.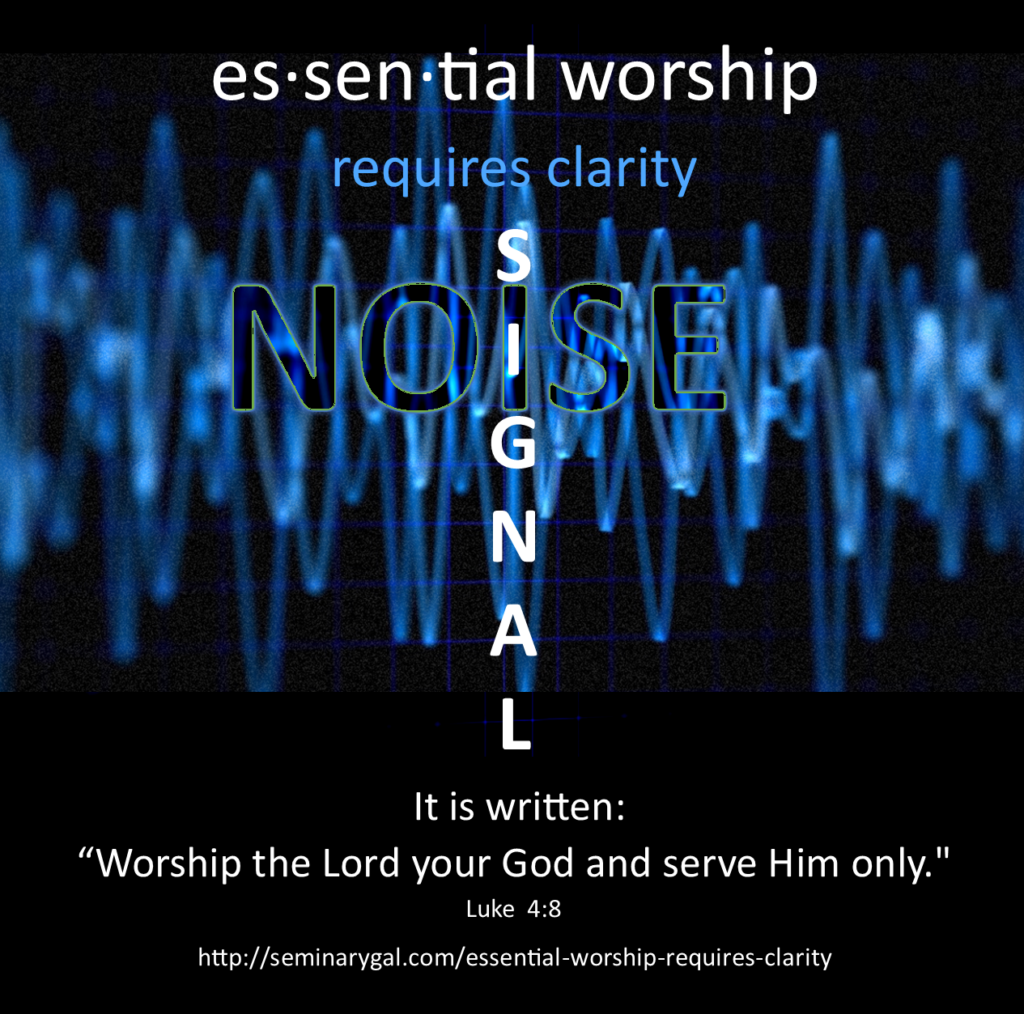 The battle is His, but the battle is also very real.  Look to Jesus.  When Jesus was confronted with the devil's temptation to lose focus and affix His worship in worldly "elsewheres," He didn't fall for it. Jesus answered, "It is written: 'Worship the Lord your God and serve Him only.'" (Luke 4:8)
We would be wise to do the same.
Turn down the nightly news and mute their endless talking heads with alternate realities that defy and deny what you see with your own eyes.  God is speaking.  He is showing you the way to go.  As the psalmist writes,
"Let the morning bring me word of Your unfailing love, for I have put my trust in You. Show me the way I should go, for to You I entrust my life.  Rescue me from my enemies, LORD, for I hide myself in You.  Teach me to do Your will, for You are my God; may Your good Spirit lead me on level ground." (Psalm 143:8-10)
The noise is loud, but the signal is clear.  The signal is truth. 

Shield your heart far from the lies of political candidates.  The ones who are, they know they're lying.  Protect your mind from thought control and Twitter trends of breadcrumbs scattered to the darkest wood away from what you know to be true.  You know Who is the Way, the Truth, and the Life.  He is Jesus Christ, the very Son of God.
Guard your speech so you reflect for a watching world that you've got your priority straight. Not priorities. Not plural. Singular. Separating the signal from the noise. This is how to live in these dark days.
Praying, Father God Almighty!  You are the author of all wisdom and truth.  You are the perfectly holy One, the only true God.  You have ordained praise from infants and adults alike.  Even the rocks cry out if we are silent because You are worthy!  When the noise of this world muddies our thinking, stifles our hearts, and tries to keep us from hearing and seeing, speak to us in the inner chambers of our hearts.  Teach us what is true and how to keep our focus upon You.  Please Lord, fight for us when we don't know where to turn.  Bring Your righteousness to bear in these dark days and expose the evil in our midst.  Bring our hearts to desire repentance and salvation through Jesus Christ our Lord before Your wrath has its final say.  May we be found faithful, standing firm and worshiping You alone…for You alone are worthy.  Amen.